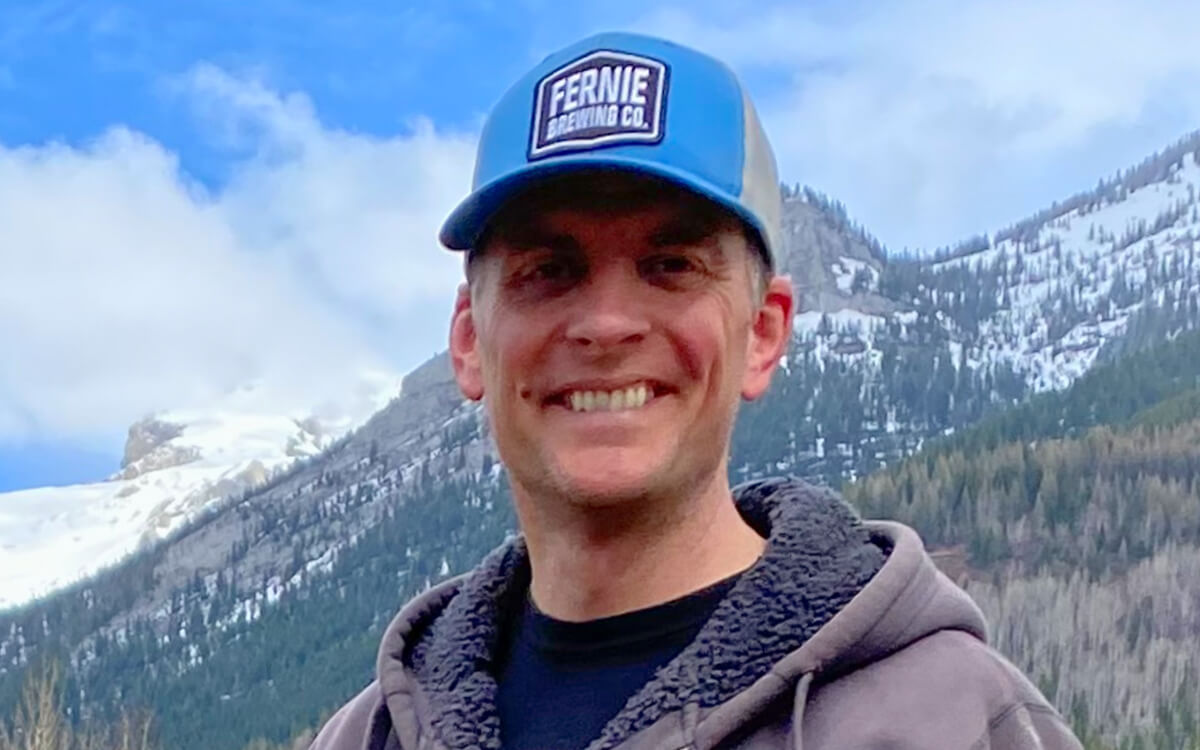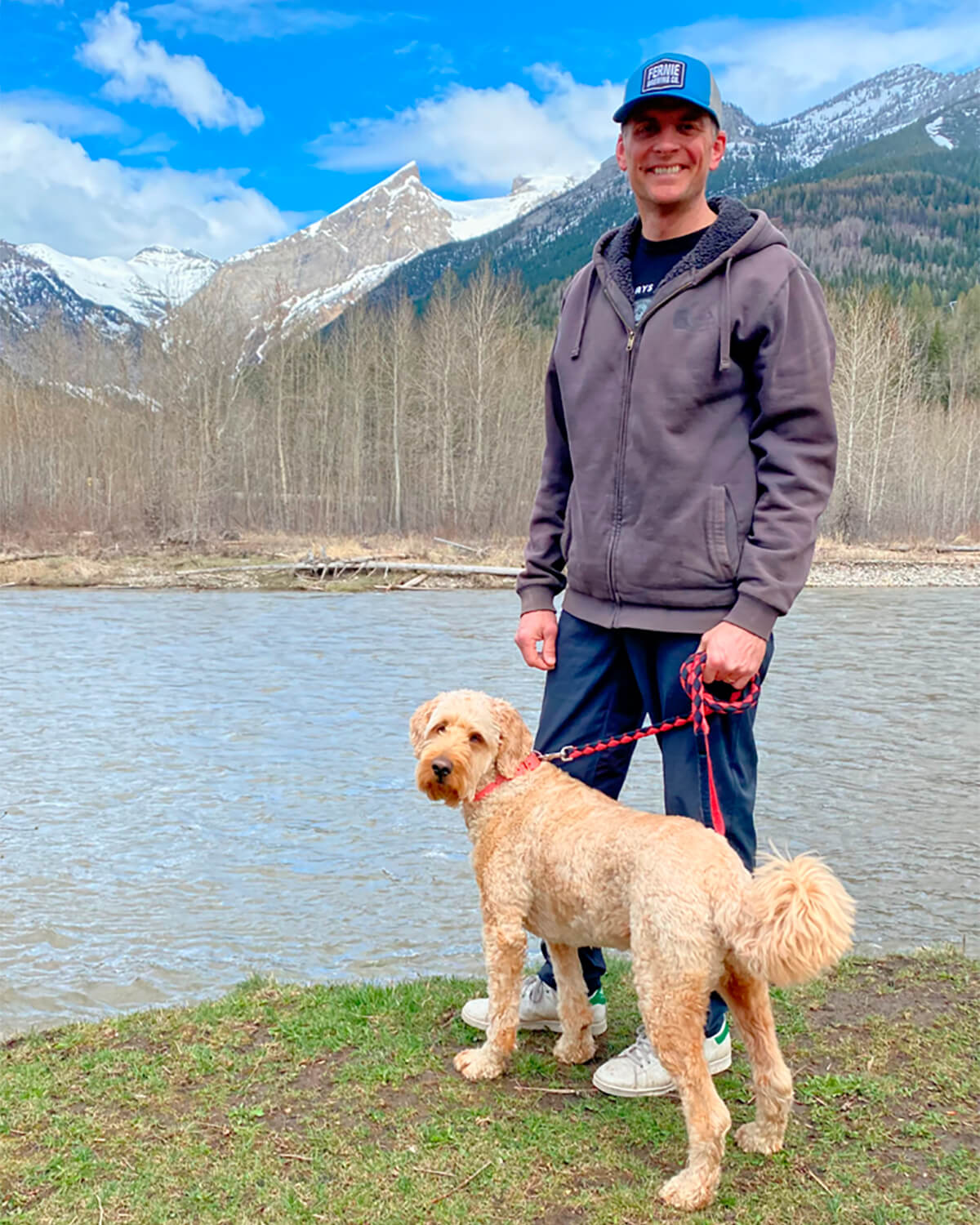 Tell us about your educational background, work experience, and what you are engaged in these days.
I hold three undergraduate degrees from three institutions. I have a Bachelor of Science (Math and Physics) from the University of Alberta, a Bachelor of Education from UBC, and a Bachelor of Science in Geophysics from the University of Calgary. I started out teaching high school and coaching sports (which I still love). I transitioned into geosciences in upstream oil and gas, coming out of university into a growth market in 2001. My roles within a multi-national oil and gas company progressed increasingly from geophysical interpretation to management. I had the opportunity to work with some great people on exciting projects, from Foothills gas to heavy oil and oil sands. Management roles and reserves review roles allowed for a lens into the broader industry, including offshore installations and development around the globe. Currently, I am working for APEGA as a Practice Review Advisor.
You have spent over 20 years in the industry. What is it you love about our industry that has kept you going?
I think the greatest part of the industry is the people. The diversity in exploration and development play types, technical applications, and people that we engage with every day, drive an industry culture of continuous learning and innovation. Ultimately, each person, from the rig deck, acquisition team, operations, and the office, brings valuable information to solve a nearly infinite number of captivating problems. In addition, the industry, by its very nature, delivers a continuous feedback loop for the work being conducted. Drilling a well, logging the results, acquiring a seismic volume, and being the first to image and create maps of the geology that is millions of years old, is truly rewarding. Diversity is also a result of being a part of a global industry. The people involved come from all walks of life and, as a result, the diversity of the people matches the diversity in the problems they encounter.
You were a schoolteacher and then decided to go into geophysics. What inspired that change? Do you find that your training as a schoolteacher has helped you in your geophysics career?
I don't know any kid who didn't have a rock collection or wasn't fascinated by the formations and beauty around us. I travelled many places, spent time hiking volcanoes, including west coast of Canada, U.S. and Indonesia. Some highlights were driving over the rim of Kintamani, hiking the inner cone of Batur in the night or viewing the tri-coloured lakes of Kelimutu in Flores. As a result, I began to research careers related to geology. It became clear to me that, to follow an interest in the geosciences, I would have to go back to school. The logical decision was to combine my physics background with geology… so geophysics it was.
Being trained as a teacher was a positive investment in my career. I started out teaching mathematics and physics to high school and junior high students. The one thing you learn quickly, as a teacher, is that you don't really know the subject matter until you have to teach it. I found myself at my whiteboard on many occasions delivering a geophysical session of sorts to anyone who was interested. In many cases, the path you take to the comprehension of a concept is not the path another person will take or need for understanding. Teaching experience provides the skills for presentation and the skills for reading and looking for understanding. Subject matter knowledge is the foundation of influence, but, to be effective, you need the skills to understand how your message needs to be delivered.
In 2007, you decided to move into management at Nexen. This is a move that few geophysicists make. What motivated you to make this change? Was there anything that you, as a geophysicist, brought to management that people from other disciplines maybe didn't?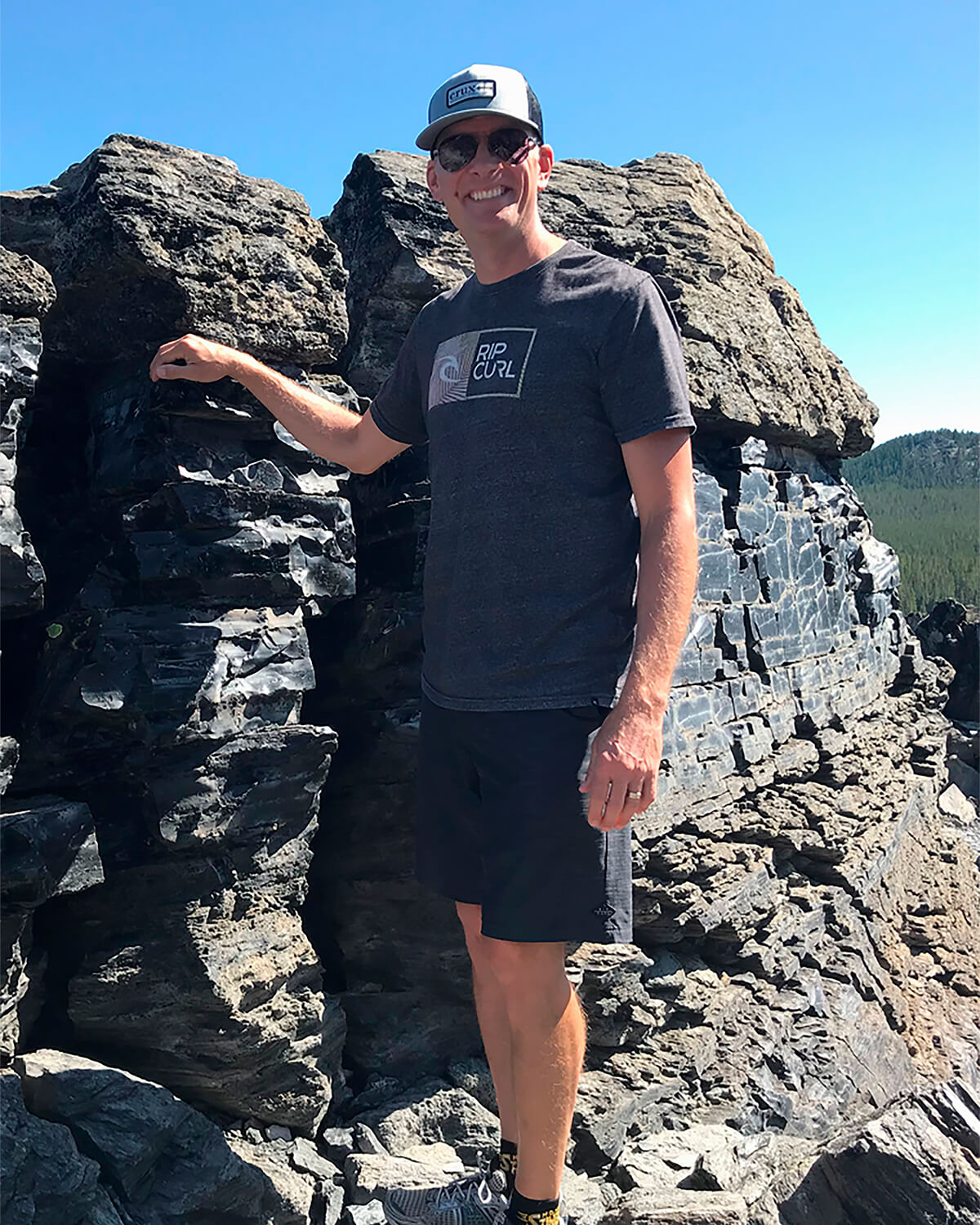 Great question. I think that sometimes your path takes a direction you did not anticipate or plan for. What drives people into new areas is the desire to learn from those around you. This industry has so much diversity in expertise that one cannot help but ask questions and try to learn from the rest of the team. In my case, I wanted to know more about what the engineer was doing in operations or reservoir, which led to economic discussions and so on. Once exposed to the business and the financial side, the next logical step was to tie it all back to the piece of the puzzle I looked after – how does my work, or my interpretation, affect the economic outcome? I was lucky to have some excellent mentors who taught me the importance of accountability and of ensuring that what I did tied directly to the business outcomes.
Highly technical people have not historically been able to deliver a message to management in the context of what they want to hear. Some of the smartest people I know are geophysicists, but it is a skill to be able to deliver a message, using technical information, to an audience who may not fully understand it or require all the detail. Some people have that skill naturally and others must work at it. To clarify, geoscientists like to tell the story in significant detail, since the story of the rocks is what they generally have a passion for. Business folks want to get to the punch line and then understand what supports the recommendation. These are naturally opposite approaches. Geoscientists are used to working on problems with imperfect information, therefore they come at problems from more than one perspective. I think this can be a major benefit in management roles. A prime example for me today is the proliferation of data-driven problem solving and machine learning.
Geophysicists have been using this type of problem solving for decades, can speak the language of big data, and clearly understand the pitfalls of making big mistakes very fast.
Would you recommend taking on a role in management to other geophysicists? What are your recommendations about the best way to do that?
A recommendation to take a leadership role is a difficult question. I believe that to be a good leader, one must put the time into understanding how to lead and into their philosophy on people. I encourage folks to take on these roles, however, recognize that the motivation to take on a leadership role should not start with money, but rather with caring about people and the business. My philosophy on leadership is that one must get to know people beyond the workplace to build trust. You must know what people are bringing to the office every day to understand performance. We all know that our personal baggage comes to the office whether we like it or not. If you care for people and put in the extra time, that will be reciprocated when their extra efforts are needed to complete a task or deal with a situation.
I have always felt that the best role I held was "Team Lead". This level comes with different titles in various sizes of organizations. The role provides a view into the business, while keeping a hand in the technical work. The best way to move into these roles is to take an active interest in the project economics, and how other technical roles in the team affect those economics. Given the opportunity, I recommend taking a course and discussing leadership opportunities with your supervisor. Ultimately, find someone who is already in that role who can provide some mentorship and direction within your organization, or from another company or group.
My recommendation is to take a risk and get outside your comfort zone. There is nothing preventing you from going back to a technical individual contributor role, however, we can only learn when we move beyond our current knowledge base through new application of the convolution of our experience.
What was your most interesting role and why?
At one point in my career, I managed joint venture development opportunities in a group of 20-or-so folks. I was exposed to many companies, their technical methods, strategic direction, and the "bigger picture for oilsands". During that time, I had the opportunity to work with all aspects of a project, from subsurface to facilities, and then to take a step back and see the strategic value in potential infrastructure synergy, transportation corridors, and to work technically on influencing emissions intensity targets for a whole industry. My favorite part of the role was the development of a strategic direction with input from multiple companies, technical experts, and business experts. The learning curve is steep, fast, and exciting when you end up outside your comfort zone.
Can you give us a "Day in the Life of Dale Vanhooren," say from the mid-2000's and today?
The overall goal of every day is balance. It's easy to say, but hard to accomplish. I always told my staff that life is "out there" and, as someone who led people, I had to walk that talk. I tried to bring my "A" game every day to the office, and that meant knowing what was required for personal performance, to deliver. For me, this starts with good food, exercise, and a good sleep. Like I said earlier, people come to work with their baggage, and I am no different. A lack of sleep due to a new child at home, for instance, may mean the best I have on a given day is a "B". The demands on work and life increase with responsibility at home and at work. This fact makes it harder to balance life as one moves through roles within a company and at home. A commitment to doing the job and not making it your life is paramount. I recommend finding a hobby or other activity which you can do outside of work. Life-long learning is key. For me, I play guitar, ride mountain bikes, and ski with my family. A person needs these things to maintain balance. I do not believe I will ever know if I achieve this, however, with help from family and friends, I have worked at it every day.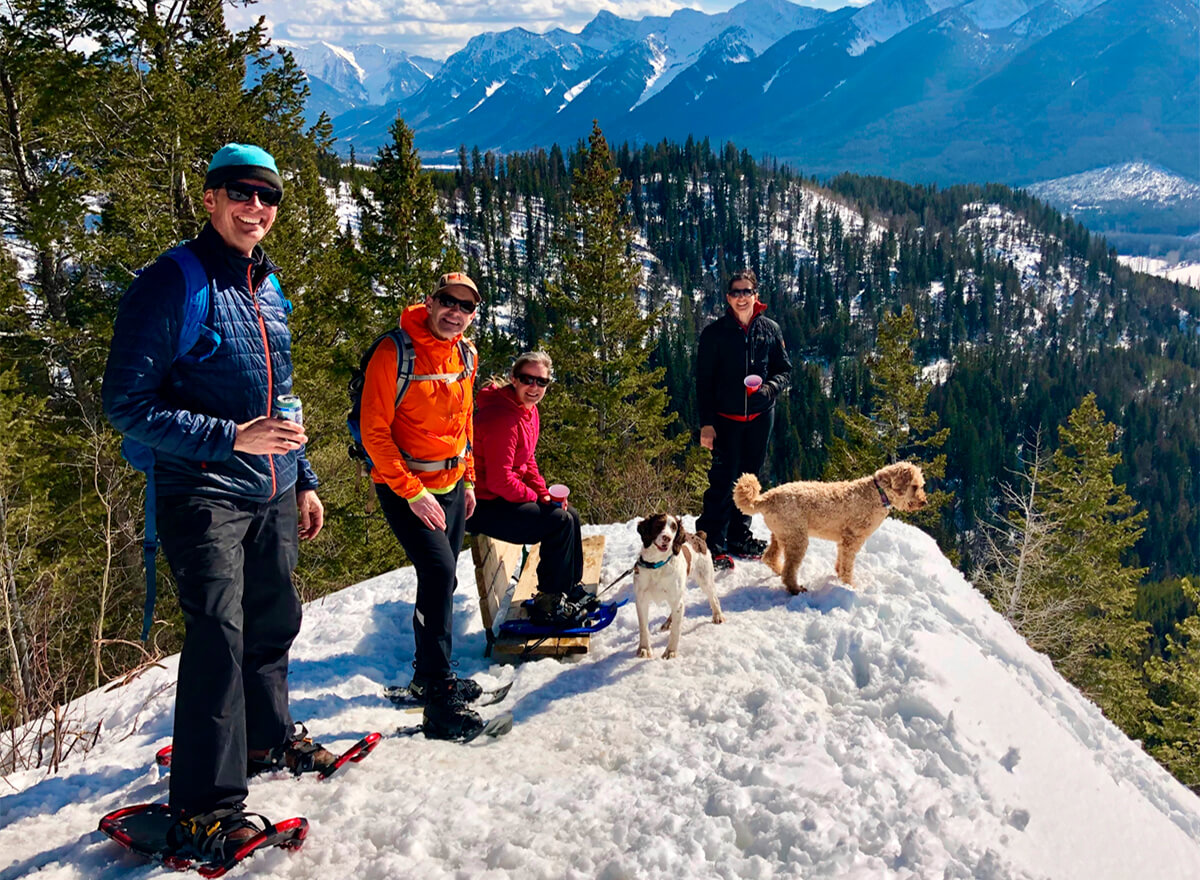 You're now a Professional Practice Advisor for APEGA. I remember you working on the professional practice documents at Nexen beforehand. Why do you think professional practice and APEGA should be important to geophysicists?
Geoscientists are required by law to be registered with APEGA to practice in the province of Alberta. The short answer is that it is the law. The mandate of APEGA is grounded in protection of the public interest. This means that technical work such as engineering and geoscience must be conducted to a standard, set by the membership, which ensures public safety, environmental stewardship, and that the reputation of the professional is maintained in the eyes of the public. In general terms, professional reputation is built on trust, competence, and ethics. Geophysicists make decisions which affect the public interest (general population, rig hands, jug hounds, and co-workers to name only a few) and the environment. Registered geoscientists must be involved in setting the bar for work being conducted within the province and for setting the minimum expectations for the character and competence of professionals who are granted entrance into the profession. My goal, in working with APEGA, is to bring a practical interpretation to the application of standards within the industry.
If you were to pick a one word which foundationally defines you, what would it be and why?
There are so many words which are meaningful for different reasons. Although it is impossible to be described by a single word, I choose "integrity". The choice, for me, is defined by the number of times in which that attribute has been challenged in my life. I look at it this way: if you have the will to maintain your moral integrity, then when your moral direction has been challenged, you will take the right path regardless of the consequence. It's easy to say and the test for me is a cliché: I am the only person who has to look into the mirror and ask myself, "can I live with that decision?"
Dale, it's been my pleasure to work with you and now to learn more about you and how you got to be who you are. I leave with an even greater respect for your accomplishments.