Engage with professional geoscientists through advertising.
The RECORDER is an online magazine published throughout the year by the Canadian Society of Exploration Geophysicists (CSEG). It includes articles from all areas of applied geophysics and the disciplines that impact it. It also publishes information about the many educational, business and social aspects of the CSEG. To view the wide span of Canadian and international topics, please visit https://csegrecorder.com/editions/ and then click on the editions or use our search engine to look for specific topics. Interviews conducted with interesting and inspiring geoscientists may be found by clicking on the Interviews box at the top of the homepage.
READERSHIP: The RECORDER is available online to the CSEG's approximately 700 individual members (including full, under-employed, students, honorary and retired members) and 11 corporate members. All but the most recent articles are open to the general public; this restriction has been eased in 2020 to help during the pandemic. Page Views average 219,965† annually, based on Google Analytics calculated over the period January 1, 2021 to December 31, 2021. See world map below for geographic distribution.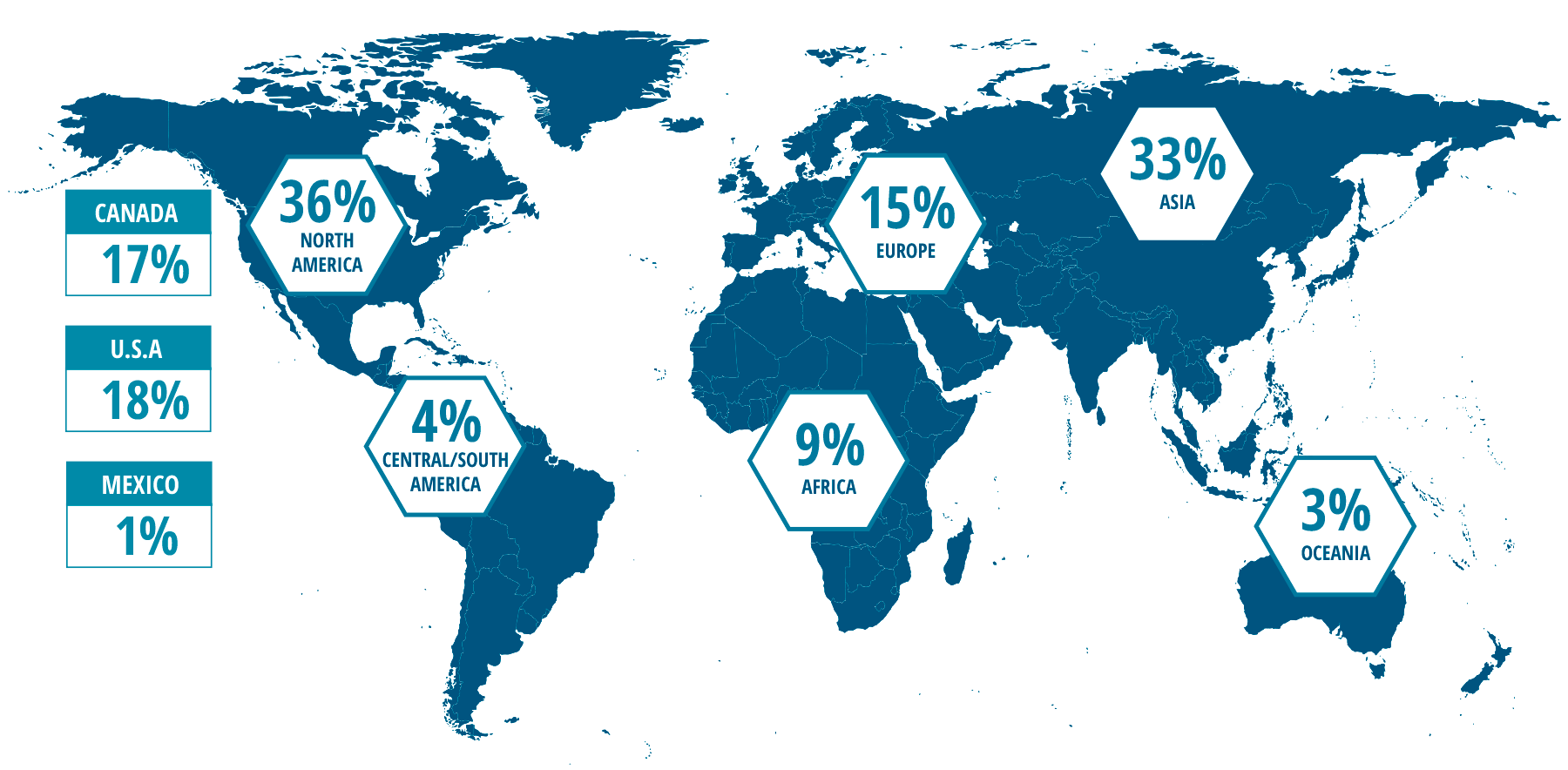 Why advertise in the RECORDER?
Showcase your products and services to potential and existing clients – decision makers and influencers.
Reach the RECORDER's national and international audience - members and non-members.
Communicate with international geoscientists, managers, potential employees and investors.
Show your support of scientific innovation.
On behalf of the CSEG's volunteer RECORDER Committee and the CSEG Executive, we thank you in advance for choosing the RECORDER. Please do not hesitate to contact us with any questions you may have, or to book an advertisement space. Contact: alyssa.middleton@cseg.ca
Online Ad Rates for 2022
| Website Section | Monthly $ | Annual $ |
| --- | --- | --- |
| Entire Site | $200 | $2000 |
Placement is based on a first come, first served basis. If requested ad space is not available, parties will be placed on a waiting list.
Ad Guidelines
Dimensions: 300 x 250 px
File Size: 50 kb max
URL: Please provide the URL for linking your ad to your website
Image types: GIF, JPEG, or PNG
Ad Placement
Ads will be placed on the website on the right sidebar for desktop, and below primary content on mobile. There will be a maximum of 3 ads.
Content Guidelines and Restrictions
All submitted content is subject to review. We reserve the right to review and reject any ad content that does not meet our guidelines. Preference will be given to ads that are relevant to our community. Any ads that display or link to questionable or illegal content will be immediately rejected at our sole discretion.
Ad Order/Contract
RECORDER ADVERTISING ORDER (PDF)
Terms & Conditions
Invoices for single calendar month ads will be sent to the advertiser after the first day of online ad publication.
The annual ad commitment will be invoiced monthly, after the first day of each month.
Canadian GST (5%) will be added to all prices.
Net 30 days. No cash discount. Interest at 2% per month will be charged on all overdue accounts.
Rates are subject to change without notice. No agency discounts.
†Based on annual, average site traffic data retrieved from Google Analytics for the period of 01-01-2021 to 12-31-2021.