Over 352,000
Annual Page Views†
Over 29,000
Monthly Page Views†
Online Advertising
The CSEG RECORDER online publishes high quality articles, interviews and columns that are of interest to professionals, students and enthusiasts in the geosciences, seismology, oil & gas exploration and technology fields. We serve over 352,000 page views per year to readers the world over. Advertising on csegrecorder.com represents an opportunity to place your products and services in front of a focused and dedicated audience.
Audience Distribution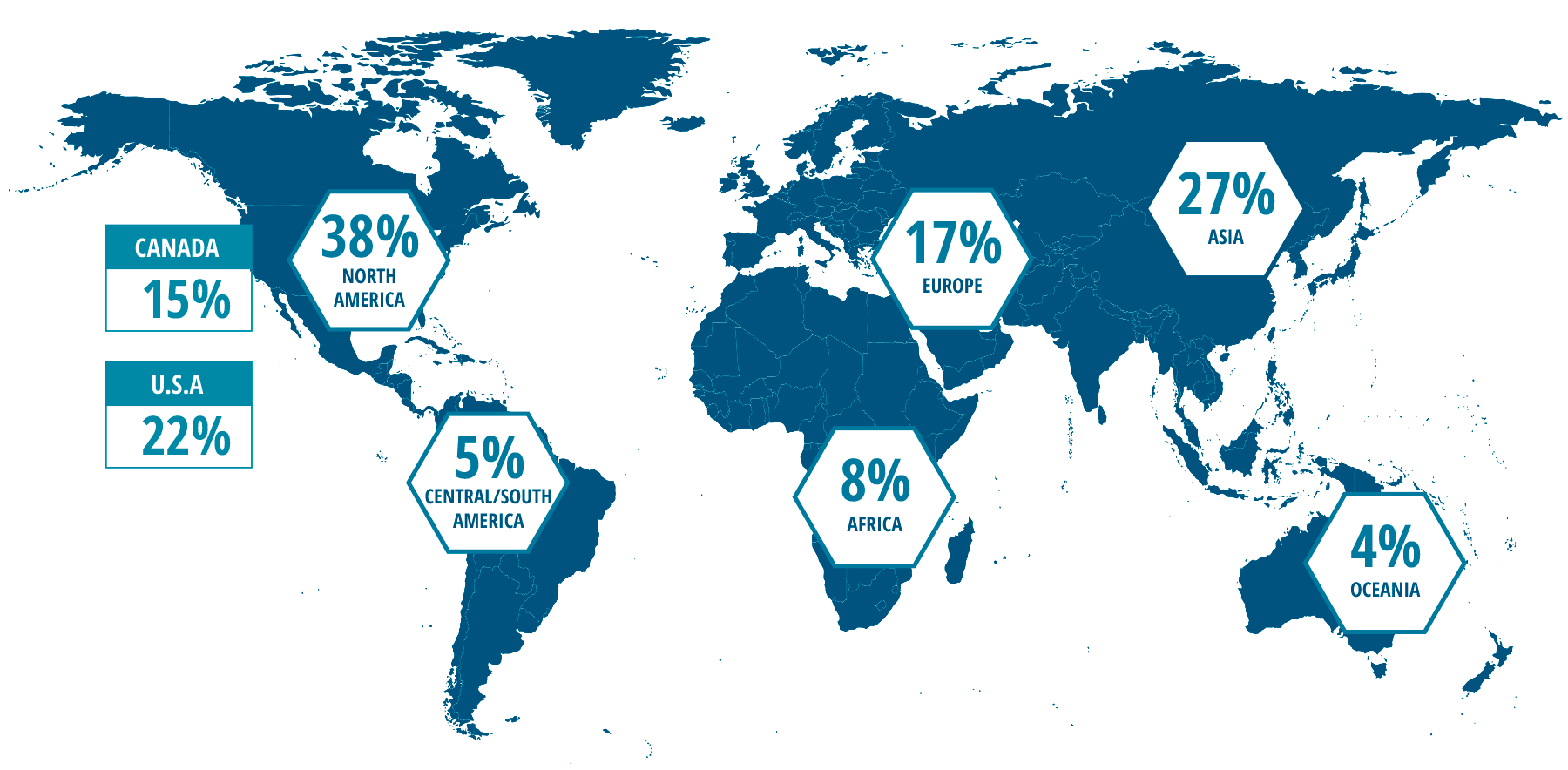 Online Ad Rates
| Table of Rates 2020 | Monthly $ | Annual $ |
| --- | --- | --- |
| Location | | |
| Entire Site | $400 | $4,800 |
| Articles Section | $300 | $3,600 |
| Other Individual Sections | $50 | $600 |
Ads are inserted with a permanent placement during the active term period and are not rotated out with other ad content. Placement is based on a first come, first served basis. We cannot guarantee that competing ads/parties  will not be placed adjacent to one another. We limit the quantity of ads per page to maximize advertiser benefit. If requested ad space is not available, parties will be placed on a waiting list and contacted in order of that placement.
What's Coming in Future Issues of the RECORDER…
| Edition | Focus / Theme | Coordinator(s) | Technical Editor(s) |
| --- | --- | --- | --- |
| April 2020 | Geomodeling & Geosteering | Devika Naidu | Steve Jensen |
| June 2020 | Fracking / Microseismic | German Rodriguez Pradilla | Jubran Akram |
| September 2020 | Heavy Oil | TBD | Omid Aghaei |
| November 2020 | New ideas and applications | Brian Schulte | Draga Talinga |
Ad Guidelines
Ads files will be accepted via select third party tags, .gif, .jpg or .png. with a maximum size of 50kb. Ads are sized at 300px by 250px (medium rectangle).
Specs & Guidelines
Dimensions: 300 x 250 (medium rectangle)
File Size: 50k maximum file size

URL: Please provide url for linking your ads
Image types: GIF, JPEG, or PNG
Third Party Tag: If providing rich creative via a third party tag, we request a polite load of max 20kb.
Ad Placement
Ads will be placed on the site in a position on the right sidebar for desktop, and below primary content on mobile.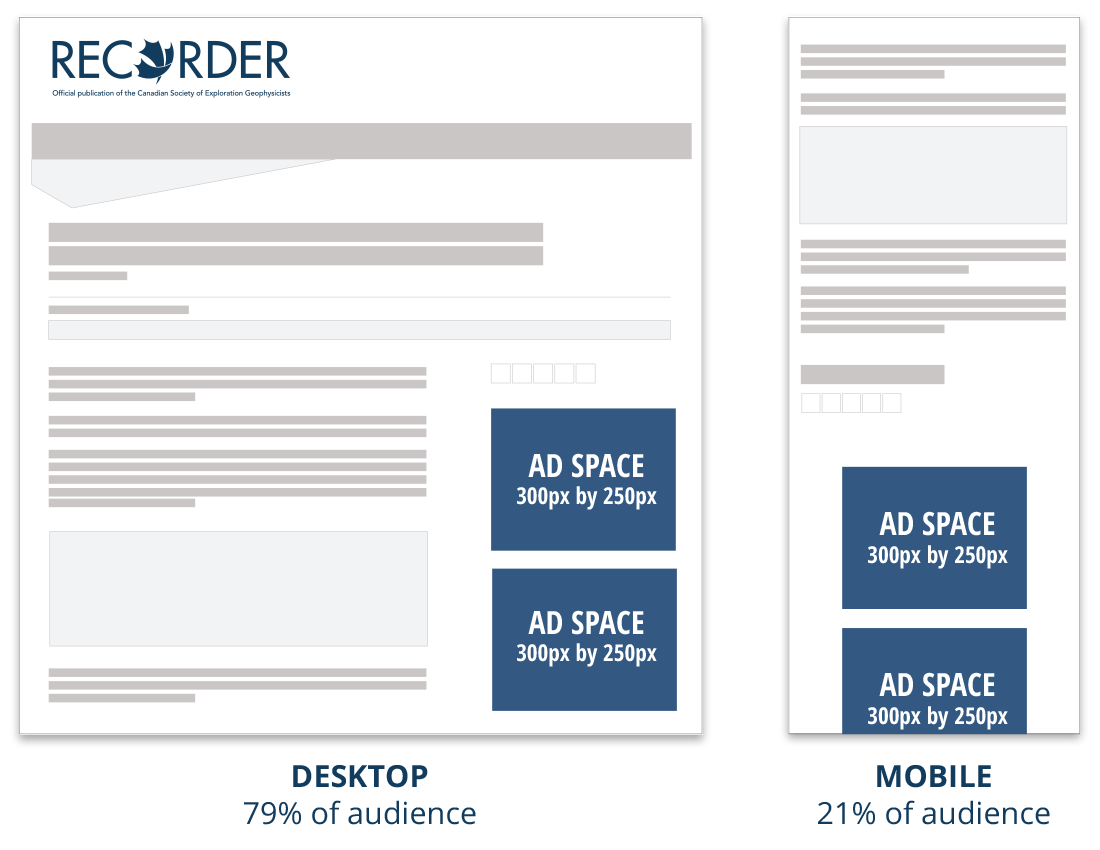 Content Guidelines and Restrictions
All submitted content is subject to review. We reserve the right to review and reject any ad content that does not meet our guidelines. Preference will be given to ads that are relevant to our community. Any ads that display, or link to questionable or illegal content will be immediately rejected at our sole discretion.
Terms & Conditions
Invoices for single calendar month ads will be sent to the advertiser after the first day of online ad publication.
The annual commitment 50% discount will be invoiced for 6 months at the regular monthly rate, followed by an additional 6 months for free. Monthly invoices will be sent to the advertiser after the first day of each month, for 6 months.
GST (5%) will be added to all prices.
Net 30 days (no cash discount). Interest at 2% per month will be charged on all overdue accounts.
Rates are subject to change without notice. No agency discounts.
†Based on annual, average site traffic data retrieved from Google Analytics for the period of 01-01-2017 to 12-31-2018.