Many volunteers work behind the scenes, ensuring that CSEG initiatives are successful. Those who want to volunteer, or to say thank you to those who do, often don't know what committees and opportunities exist.
This column aims to bridge those gaps. In addition to the column, the CSEG website will be updated regularly with committee and volunteer information.
– RN
RECORDER Columnists
Often when you open the RECORDER you find yourself turning straight to your favourite column – maybe to find out who has moved where in Tracing the Industry, to see the latest industry events in Grapevine, to read what the CSEG President, Executive and CAGC have on their minds, to find out about the people keeping CSEG events and initiatives going in Volunteer Spotlight, or maybe you put your feet up and read some eclectic information in the Science Break. Considerable energy goes into keeping the news flowing and we thank all columnists both past and present – the CSEG appreciates your effort. The current regular columnists (Mike Doyle, Carmen Swalwell, Kristy Manchul and Oliver Kuhn) have been contributing for many years and in this Volunteer Spotlight we find out a bit more about them.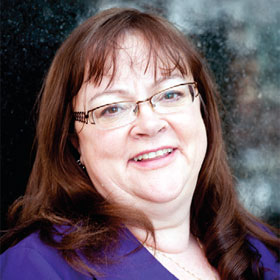 This month Carmen Swalwell will have written 119 Tracing the Industry columns - an amazing effort. As a regular contributor to the RECORDER since 2003, Carmen has also influenced the format, content and general direction of our monthly magazine – and still had time to contribute significantly to the general membership on other initiatives including the JGF, DoodleTrain, Luncheon, Symposium, Outreach and numerous Conventions in various capacities. When asked which committee she has enjoyed the most, Carmen responds with 'that is really hard' and elaborates on how she enjoyed aspects of all the committees. At 4pm on a Saturday you may find Carmen enjoying time with her husband Kelly at an art gallery, in the mountains or cooking supper for friends, many she met through volunteering. She suggests leveraging volunteering to meet people you wouldn't normally otherwise meet, take time to get to know them, pay attention to people in service companies and sales, and build your network…
The geophysical industry has a lot of interesting people.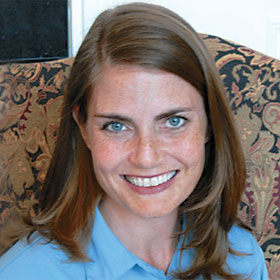 Kristy Manchul has been writing Grapevine since 2008 (with a short break in 2009) and 'has Carmen to thank for this volunteer gig'. She started volunteering when Joanne Poloway needed help on the Women in Seismic committee, and has since also been involved with Light Up the World, the CSEG RECORDER and served on the CSEG Executive (2010 Director of Communications). Kristy notes that the tough times haven't really affected the Grapevine column, as the CSEG is pretty resilient in keeping the existing programming in place, despite the recession. On the weekends, you'd find Kristy out and about enjoying an active lifestyle, so her advice to volunteers is appropriate:
donate what time you are able to, don't be afraid to say no & enjoy it.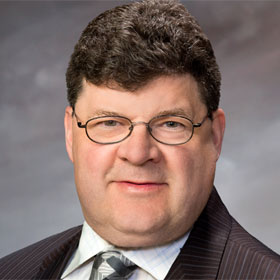 As President of the Canadian Association of Geophysical Contractors (CAGC), Mike Doyle keeps us up to date with the world of seismic acquisition. He has been a regular columnist since 2002 when he both took on the role of CAGC President and initiated the quarterly inclusion of The Source with the RECORDER. Another activity that Mike has been regularly involved in is baseball. With his two sons (now 19 and 21) playing throughout school, he was first a coach, then an umpire and is now running the league! You can learn a lot about Mike by reading his column and his current focus involves defending the profession and being
proud to work in the oil and gas industry.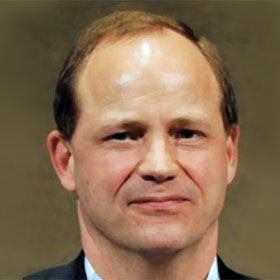 March 2008 saw the introduction of the Science Break to lighten up the reading from the technical rigour of other articles. Since then, Oliver Kuhn has introduced us to parasitoids, circadian rhythms, encryption, morality, EM methods and mental illness. While working overseas, Oliver missed the CSEG and the sense of community so when he returned to Canada in 1993 he became more involved in the society. For a long time he worked behind the scenes on the Ski Spree, Doodlebug, RECORDER and CSEG Convention then became CSEG President in 2006. His effort and involvement has stayed steady over the years and even now, after relocating to Ontario, Oliver is thinking of ways to improve membership engagement across Canada. At 2pm on a Saturday you'd find him at the lake, but his mind may be wandering, reflecting on how he was
driven to volunteer by the CSEG's sense of community.
Interested in Volunteering?
Interested volunteers are invited to contact the CSEG at office@cseg.ca. If you have information or an idea for one of the columnists, please contact them directly.