Many volunteers work behind the scenes, ensuring that CSEG initiatives are successful. Those who want to volunteer, or to say thank you to those who do, often don't know what committees and opportunities exist.
This column aims to bridge those gaps. In addition to the column, the CSEG website will be updated regularly with committee and volunteer information.
– RN
RECORDER Committee Technical Editors
Early in the month the RECORDER lands on your doorstep. If you are anything like me, you'll unwrap it, quickly flick through to see which technical articles are presently relevant, read Tracing the Industry and Grapevine to find out what is going on and who has moved where, jump back to the start to catch up with the Executive Messages and CAGC, then finish with the Reports and Science Break over a beverage. Time is precious, so I greatly value the RECORDER committee led by Chief Editor Penny Colton. Their dedication provides the membership with a snapshot of Canadian exploration geophysics each month. In this column we'll meet a few of the Technical Editors, and in a future issue we'll meet the Columnists. Thank you to all CSEG volunteers and staff collaborating on the RECORDER each month.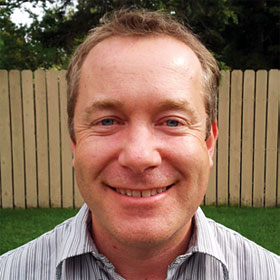 Rob Holt is a pool shark and a keen golf player but hasn't recently participated in any of the CSEG golf tournaments. This may be partly because he is busy as a Technical Editor for the RECORDER but also because he and Erin are busy with their ten and seven year old kids. Rob arrived in Canada in 2000 and started volunteering for the CSEG in 2007 as a Lunchbox Talk coordinator along with Julie Latter. He finished up with the Lunchbox Talks in 2012 and took on the role of Technical Editor in 2013. Rob sees the Technical Editor role as one that satisfies his inner geophysics geek as he solicits papers that he likes to read and
provides the opportunity for members to share their lives.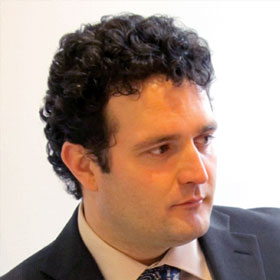 Mostafa Naghizadeh (has been volunteering with the CSEG for 10 years in numerous capacities including GeoConvention, DoodleTrain and, since 2012, Technical Editor of the RECORDER. He enjoys being up to date with new discoveries, research and innovation in geophysics which is interesting as he only selected geophysics as a last minute 'option B' for graduate studies. The 'best decision' of his life. Mostafa encourages the RECORDER team to keep doing a great job publishing high quality technical articles yet like other Technical Editors acknowledges that it is difficult to gather those articles in time to meet the deadlines. With a successful career which has been shaped largely by previous volunteers, Mostafa volunteers to give back. He feels that
without the contribution of volunteers the CSEG would cease to exist or be a name without impact.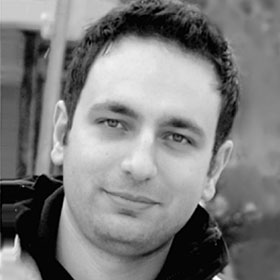 Fereidoon Vasheghani has volunteered for the CSEG as Technical Editor since June 2014 and feels that it is a great way to meet people and to say thank you to the society. At 3 pm on Saturdays you may find him skiing or barbecuing, but he donates much of his other spare time to volunteering because it is fun collaborating with other committee members and authors from around the country. Of course there are challenges, and Fereidoon acknowledges that some of the articles are received only at the last minute. He collaborated on the '52 Things You Should Know About Geophysics' book and was featured in the November 2014 RECORDER. Fereidoon encourages everyone to support the CSEG however they can, because
the more we help our professional societies, the more they help us.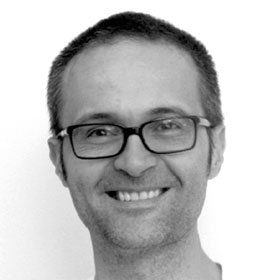 Matteo Niccoli is one of the newest Technical Editors on the RECORDER committee and has taken on the additional responsibility of liaison with the Digital Media Committee. So it's fortunate that Matteo is a juggler, literally. He also likes a challenge and feels that proofreading a technical paper is like a scavenger hunt. He is excited to take on a focus issue and has had a good response for Computing in Geoscience coming in November 2015. Matteo first volunteered for the CSEG with the Mentorship Program and even continued mentoring during an expat assignment to Norway where he mentored a CSEG student member from the University of Bergen. Matteo feels that volunteering is good for you because
volunteering activates the reward circuits in the brain!