Happy June People! I was recently at a fundraiser that was organized by one of our fellow CSEG members, and was so impressed that I wanted to highlight it here. Nick Montevecchi (CNRL), along with the Canadian Progress Club – Calgary North, organized a "Night Celebrating Newfoundland Culture" and was touted as the "Biggest Kitchen Party West of the Humber Valley". Along with the event (which was an eye opener for this native Calgarian), I was completely impressed that they raised $35,000 over the past two years for the Woodridge Prep Centre for Down Syndrome! Nice work fellows!
CSEG Doodlebug
August 14 – 16th, 2008 "The Fairmont Jasper Park Lodge" www.doodlebuggolf.ca
Tall Tales from Doodlebug's
Doodlebug George closed the bar on the last night of the Doodlebug Golf Tournament at the beautiful Jasper Park Lodge; he was still wearing his kilt from the Scottish theme costume party held on the Saturday night and feeling no pain as he headed back to his beautiful cabin next to the lake.
He sat down to watch the beautiful August sky full of stars and fell asleep wearing the kilt. Early the next morning before sun rise two English ladies on a bus tour of the Canadian Rockies were out for their morning constitutional when they came across Doodlebug George still fast asleep in his kilt.
The ladies giggled as they noticed the kilt and wondered to each other if he was a true Scotsman and was not wearing anything beneath his kilt. The fist lady carefully pulled up the kilt with her walking stick and muffled a laugh as she confirmed he was a true Scotsman to her friend.
The second said that they had to do something to let him know they had passed by. The second lady removed a blue ribbon from her hair and gently tied it around Doodlebug Georges………unmentionables.
An hour or two later Doodlebug George rose feeling refreshed after a good nap in the open air and started walking, however, his gate was not as it normally was and he raised the kilt to see what the matter was. He smiled and said: "Laddie, I do not know where you've been, but I am glad to see you took first prize."
Till next month, for sponsorship information contact Danielle Harrison 403-770-0359 or Kerry Befus 403-218-8026.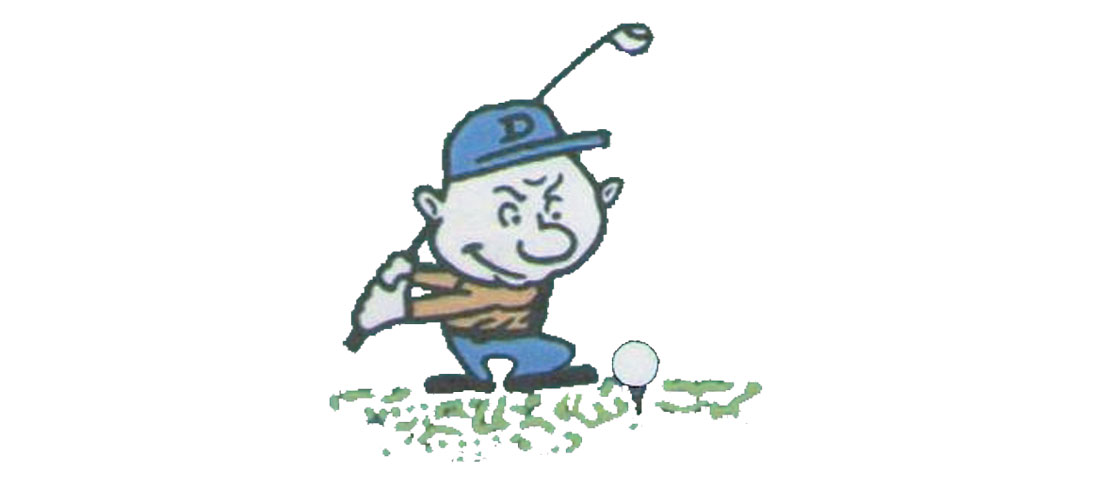 Women in Seismic – Golf Tournament
The 8th annual Women in Seismic (WiSE) golf tournament is coming soon! The 2008 tournament will be held on Monday, August 25th, 2008 at the Fox Hollow golf course in Calgary. This event is an excellent opportunity for networking amongst your peers in a fun environment, while supporting a great cause! Registration is now open, and forms can be obtained by contacting Danielle Harrison at danielle.harrison @divescto.com or (403) 770-0359. Registrations are processed on a first-come, first-served basis... so get your teams ready!
As in previous years, we will be raising money for the Alberta Cancer Foundation (Ovarian and Breast). We have had tremendous support from the industry in previous years, and are actively soliciting support for this year's tournament for hole sponsorship, raffle/silent auction items and team prizes. As in the past, the entire cost of sponsoring a hole and all proceeds from the raffle/silent auction are given directly to the Alberta Cancer Foundation! Last year alone, with your help, we raised over $16,000 for this great cause! In the last two years we have donated over $ 36,000! Danielle Harrison had the honour of delivering that cheque on behalf of you ladies and sponsors and saw the Women in Seismic name posted on the Contributors wall at the Tom Baker Cancer Center.
If you would like information on hole sponsorship, or if your company would like to donate raffle/auction items or team prizes for the tournament, please contact Danielle Harrison at danielle.harrison@divescto.com or (403) 770-0359. Thank you to everyone for your continued support!
Sigma Explorations Inc.
Sigma is pleased to announce the following winners of the "Guess the Seismic" contest at the recent C3Geo Convention. There were a record number of correct entries this year, and the three winners were randomly drawn from the correct answerers.
First place goes to Brian McCue (Berens Energy Ltd.), second place to Jean Arsenault (Talisman Energy Inc.) and third place to Jennifer Leslie-Panek (Nexen Inc.).
The winners of the business card draws were: Doug Colvin ( Talisman Energy Inc.) and Tim McCullagh (Pengrowth Corporation).
Congratulations to all of the winners!
Congratulations to all of the winners!
Congratulations to all of the winners!
The second annual Canadian SEG (CSEG) Challenge Bowl took place on May 13, 2008 during the CSPG/CSEG/CWLS joint annual convention. Unlike last year's inaugural CSEG Challenge Bowl, which included teams from all across Canada, this year's event was a Western Canadian final. (An earlier event, held in Antigonish, Nova Scotia, had crowned the Eastern Canadian champions, who were already guaranteed a spot in the finals at the SEG convention in Las Vegas.) Our field this year consisted of eight teams from the Universities of Alberta, British Columbia, Calgary and Saskatchewan, and the Southern Alberta Institute of Technology in Calgary.
The event was organized by Brian Russell and hosted by Challenge Bowl founder Peter Duncan, with score- keepers Annette Milbradt and Helen Isaac and timer Mark Lane. The teams were all very evenly matched but after two exciting elimination rounds we were left with two teams from the University of Calgary. The eventual winners were Maria Quijada and Jason McCrank, both Masters students in geophysics, and our runners-up were Hossein Aghabarati and Fereidoon Vasheghani, both PhD students in geophysics. Our congratulations go to both of these teams and to all the teams that competed in this year's Challenge Bowl. We also thank the boisterous student fans that made the event so much fun. Finally, our best wishes go to Maria and Jason, who win an expense-paid trip to the SEG Convention in Las Vegas to compete in this year's Challenge Bowl final.

Junior Geophysicists Forum
Just a quick reminder that the next JGF is scheduled for JUNE 18, 2008. Please mark that in your calendars. More information will be available on the CSEG website. Registration is open. Please visit the CSEG website to register.
We remind you that this event is for ALL geophysicists (junior, intermediate and senior), as well as students enrolled in a geophysics degree program. It is an excellent event for networking amongst 200 fellow geophysicists. Due to space limitations, we regret that the event is limited to geophysicists and students only.
Thank you goes to the JGF 2008 Sponsors: Apache Canada, Devon Energy, BG Group, Canadian Natural Resources Limited, Compton Petroleum Corporation, Encana, Husky Energy, Penn West Energy Trust, Petro-Canada, Suncor Energy and Talisman Energy Inc.
If you have any questions or comments, please contact the Chair of the JGF, Carmen Swalwell at (403) 560-8431 or carmen.swalwell@shaw.ca.
Geomodeling Technology Corp.
Geomodeling Technology Corp., a leading innovator in geoscience software for the oil and gas industry, today announced that it has released VisualVoxAt 6.2.2 software – a performance maintenance release. VisualVoxAt is integrated software for seismic attribute generation, visualization, calibration, classification, and interpretation.
VisualVoxAt 6.2.2, and all Geomodeling performance maintenance software releases, includes enhancements and repairs that improve software stability. The release notes include enhanced volume curvature and fault picking documentation.
Geomodeling's VisualVoxAt 6.2.2 software is available today. Please contact your local Geomodeling representative via the Geomodeling website at www.geomodeling.com or by email at info@geomodeling.com.