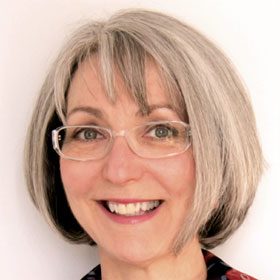 Marian Hanna
Incoming President (Elected As Vice President In 2015)
All over the world, lives are touched in some way by the oil and gas business. That impact can be positive, negative or somewhere in between but nevertheless, the impression we create as geophysicists in Canada is important. Our industry is changing rapidly as nothing is static. It is our job to be relevant to our industry, our communities where we live or operate and to our country as members of the Canadian Society of Exploration Geophysicists or CSEG.
My name is Marian Hanna and I'm deeply honored to be the next CSEG President. I look forward to working collaboratively with all of our members from across Canada to increase that relevance of the CSEG and of geophysics.
Times were tough in the late eighties when I entered industry and times are tough now. Oil was initially $13/barrel and then went down to $10/barrel when I graduated. Jobs were not plentiful to say the least. We are again facing similar issues and our challenges are ever present. As it was then and is now, teamwork is paramount and failure is not an option. Team work forges a strong bond that pulls everyone together to achieve a common goal or task. It's not always easy but definitely worthwhile.
My worldwide experience has helped me to grasp the relevance of the Canadian oil and gas business in the global market and the CSEG. Locally, I have worked hard to increase the awareness of the increasing importance of geophysical data. Let's continue to work hard together through the CSEG as we weather this storm.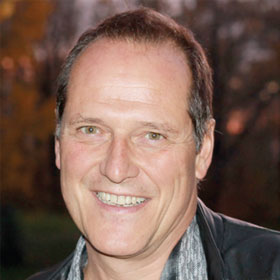 John Duhault
For Vice President
My name is John Duhault and I am deeply honoured to run as a candidate for the CSEG Vice President. I look forward to building on the initiatives and new pathways created during Rachel's and Marian's tenures. My main focus will be to continue to provide value for our members, value to our employers and to promote the value of geophysics to all the other professional disciplines that we impact in our industry in Canada and beyond.
Our industry has been significantly retracting as 2015 rolls on by and very few of us have been spared. Staying optimistic and enthusiastic over the past 9 months has been difficult. However, the industry will be back and needing our knowledge, experience and skills. Hang in there kids!
My first exposure to geophysics (no pun intended) was working for SMDC in 1977 looking for uranium in northern Saskatchewan. The following summer I worked all over Alberta as a seismic " jug-hound" and seismic surveyor and learned how seismic data is "actually" laid out and recorded. I graduated from the University of Manitoba in May 1979 with a Geological Engineering degree, got married a week later to my wife Patti, and then spent a 6 week honeymoon getting to Calgary to work for Chevron.
My career is best described as "Senior Teckie - Executive - Senior Teckie". I worked for Chevron for almost 15 years in Canada as a seismic interpreter, integrating geophysical data into the geology of the play we were working on. I was on foreign assignments with Chevron Sudan in 1981 and Chevron Spain in 1985-1986. The highlight of my career at Chevron was when I worked the Kaybob area as the Team Lead / Area Geologist and our Kaybob group drilled 20 out of 21 successful oil and gas wells. It was an achievement because of the innovative multi-discipline team with a can - do attitude supported by senior management.
I am a firm believer of working towards a goal, whether it be personal, community or business. I had a vision to run my own oil and gas company and laid out the steps to get there.
I joined CS Resources in 1994, ran my first "G and G" consulting practice in 1998 and founded my first junior Dragonheart Energy in 2003. It was a great success and I was asked to lead a second junior in 2006, called Dragonheart Resources. It did not have a happy ending as market and political conditions changed in 2007 - 2009. Needing cash flow to feed and educate a family of four kids, I worked as a "Consultant / Senior Teckie" and was at Lightstream until early 2015, when the market conditions changed again. I am presently teaching and consulting.
I am currently the Chair of the Value in Integrated Geophysics Committee, and teach the VIG course with Lee Hunt during the DoodleTrain week. I am a mentor within the CSEG Foundation's mentorship committee (2013 - 2015), am a member of the Chief Geophysicist Forum (2012 - 2015) and am a Reservoir Characterization reviewer for the SEG Conventions. I have taught and presented papers on Microseismic and was the CSEG's Best RECORDER Paper for 2102.
My goal as Vice President/President is to support the existing executive and extract value from the wealth of knowledge of our Past Presidents and get that out to our members and colleagues. We can and will learn from the past to build a better future for the CSEG!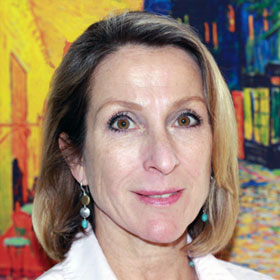 Doris Ross
For Vice President
Hello! I am Doris Ross and am excited and honoured to put my name in the hat for the 2016 Vice President of the CSEG.
As a community (geophysicists) within the energy industry, we are definitely in turbulent times and it is now time for me to pay it forward. The term is not new and popularized by a few folks, notably from one of my favourite science fiction authors, Robert Heinlein. In his book "Between Planets (©1951)" this was written:
"The banker reached into the folds of his gown, pulled out a single credit note. "But eat first – a full belly steadies the judgment. Do me the honor of accepting this as our welcome to the newcomer."
His pride said no; his stomach said YES! Don took it and said, "Uh, thanks! That's awfully kind of you. I'll pay it back, first chance."
"Instead, pay it forward to some other brother who needs it."
I have the privilege to work with, and for, many wonderful, brilliant people, brothers and sisters, and benefitted from the mentoring and leadership in Canada and the U.S. for both service and oil companies.
Instead of watching that movie (yet another downturn) again, that many of us may have seen, we now have the opportunity to really affect change, bring on positive understanding of the energy industry and the very broad field of geophysics.
We have always been the innovators and often subject to the innovators dilemma – ideas with great potential can go to waste as business cannot immediately see how to use the concept. Think 3D seismic. Think unconventional resources. The reason I went with earning an MBA after a BSc in Geophysics was to understand how we can best bridge the technology to business gap that the energy industry seems to suffer. Let us close some gaps.
If you are still a little curious about who I am, check this interview I had with Satinder Chopra:
http://csegrecorder.com/interviews/view/interview-with-doris-ross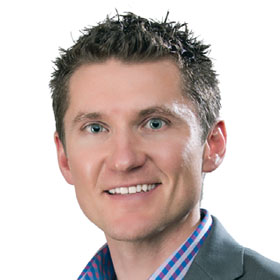 Mark Lukwinski
For Assistant Director of Communications
Mark Lukwinski was born and raised in Alberta and has a strong Polish heritage. He moved to a ranch outside of Calgary in 1989 where his family raised various animals throughout the years ranging from silver foxes, ferrets, hedgehogs, pheasants, peacocks, horses, and most recently bison. Mark attended junior and senior high school in Okotoks and graduated from the University of Calgary with a B.Sc. in Geophysics in 2001. In August 2001 he began his geophysical career as a seismic data processor with Geo-X Systems which was later purchased by Divestco Inc. in 2006. After processing for 10 years which provided a strong background in technical processing and managing a production team he joined CGGVeritas in 2011 to strengthen his business acumen as the North American Business Development Manager for Subsurface Imaging.
Mark has many interests including martial arts where he holds a 2nd degree black belt in Karate. He loves to camp with his wife Chantall, his 2 beautiful daughters and their 2 dogs where he enjoys strumming a guitar and now is trying to learn to play his ukulele. Mark enjoys anything on wheels with or without an engine, photography, fishing, golfing, paddle boarding and skiing.
Although Mark leads a busy professional and personal life, he has volunteered for 4 rewarding years towards the CSEG Junior Geophysical Forum which he was chairman twice, has been a CSEG Mentor for 2 years, attended the CSEG Doodlespiel for over 10 years and Ski Spree for the past 3 years. He believes dedicating his time and effort towards the CSEG has been gratifying and wishes to help the association grow over the next 30 years. The CSEG has been a cornerstone of the geophysical community in Calgary and Mark would be honored to be an integral part of the association. Mark is a Professional Geophysicist (APEGA), and member of both the CSEG and SEG.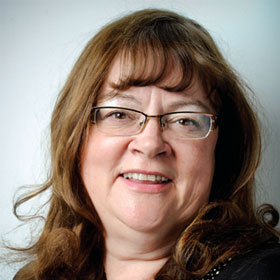 Carmen Swalwell
For Assistant Director of Communications
When I agreed to run for the Assistant Director of Communications it occurred to me that I have been communicating with the CSEG membership for many years. I have volunteered extensively with the CSEG and have guided and mentored many young professionals. I have been a regular columnist in the RECORDER (Tracing the Industry) for 12 years as well as the founding Chair of the Junior Geophysicists Forum. I have also been Exhibits Chair and Sponsorship Chair for GeoConvention, Sponsorship Chair for the CSEG Symposium as well as a member of the DoodleTrain and Luncheon committees.
I have a degree in Biochemistry but when I finished my degree I knew I did not want to work as a biochemist. Hudson's Bay Oil and Gas hired me to work in their Reserves department. For the next decade I worked as a Business Analyst for Economic Evaluations firms, an intermediate oil company (Sulpetro) and Esso Resources. After a few years working outside the oil and gas industry I entered the geophysical world in 1998. I have worked as a Sales and Marketing Manager at scanning and seismic processing companies. Many of you would have had your first contact with me when I "cold-called" you.
In 2008 I started a placement business and became a head hunter. I specialize in the Geosciences and networking has helped me develop a successful business. I have been called the "Networking Queen" and have spoken to many groups on networking. Many of my networking connections and opportunities have arisen due to my volunteer experiences with the CSEG. Volunteering with the CSEG has and will continue to be a very rewarding experience for me.
I believe my experience volunteering on a variety of committees will help me be a very effective member of the CSEG executive in the communications role. I have always tried to introduce new ideas on every committee that I have served on. If elected I will strive to find new ways to communicate with the membership and in my own way try and give back to the society that has given so much to its members.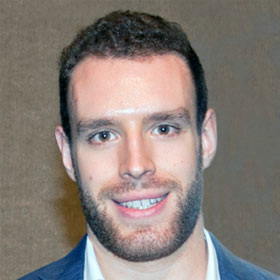 Byron Kelly
Assistant Director of Education
Byron Kelly received his B.Sc. in Geoscience from Memorial University in 2010 and his M.Sc. in Geophysics from the University of Calgary in 2013. Following completion of graduate school, Byron joined Nexen as a Geophysicist in the Oil Sands group, focusing on reservoir delineation and exploitation. Byron has previous volunteer experience with the CSEG through participating as a mentee in the CSEG Mentorship program while studying at the University of Calgary and more recently has transitioned into a mentor role. Other CSEG volunteer experiences include co-chair of the Business of Geoscience session at the 2015 GeoConvention. Outside of the CSEG, Byron's volunteer and extra-curricular experiences include a mentoring within the Nexen Technical Summer Student Mentorship Program, lead coordinator for the Science, Engineering and Technology Challenge in 2012, student outreach and education member of Let's Talk Science Canada, student member of the 2010 SEG field trip to Venezuela, and team lead of the UofC Imperial Barrel Award Program, 2011. Byron has received numerous awards for both his technical and extra-curricular experiences, including the CSEG Honorable Mention Best RECORDER Paper 2013, the CSEG Best Student Geophysical Poster 2012, the Imperial Barrel Award 1st place Canadian Division 2011, and the Lord Strathcona Medallion of Excellence from the Royal Canadian Army Cadet Movement of Canada 2005.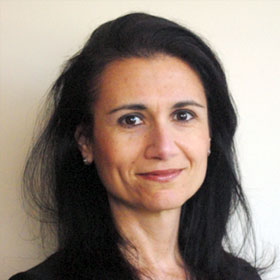 Graziella Kirtland Grech
Assistant Director of Education
I became interested in geophysics as a summer student while spending two weeks on a 2D seismic vessel offshore Malta. It was an adventure and a great learning opportunity that really got me hooked. That led me to pursue an MSc in Exploration Geophysics at the University of Malta, after which I worked as a geophysicist for 3 years at the Oil Exploration Department for the government. A keen desire to further my studies in geophysics and undertake new challenges led me to immigrate to Canada in 1997. I joined the Fault- Fold Research Project at the University of Calgary and graduated with a PhD in Exploration Geophysics, specialising in anisotropic depth migration of complex fault-fold structures. I also did some research work on multi-component data during this time as the topic fascinated me. All this was quite a change from the marine seismic data and the extensional tectonics I was used to earlier!
In Calgary, I started my career as research scientist at VeritasDGC. Realising I enjoyed interacting with people more than writing computer code, I left research after 4 years to become a Technical Advisor for Time and Depth Imaging. In the 12 years I spent with VeritasDGC and later CGGVeritas I became interested in the operational side of the business and got the opportunity to participate in leadership programs in France and the US. I joined Arcis Seismic Solutions, a TGS Company in February 2012 as Director for Processing and Reservoir Services, where I lead the processing, reservoir services and R&D teams, working with a great group of people.
Recently I joined the Board of Directors of the Canadian Federation of Earth Sciences. My role is to strengthen and improve communication between earth scientists working in various disciplines. I believe continuous learning is critical to our profession as we employ the latest technology to minimise exploration risk, improve efficiency and reduce costs. As Assistant Director of Education Services I will ensure that we have access to relevant, up-to-date learning opportunities, whether they are in the form of lunches, formal classes or otherwise. I also look forward to interacting with you to make sure that your learning needs and interests are met. Fresh ideas will be always welcome. I have been a CSEG member since I arrived in Canada. Now I look forward to giving back to the Society through which I have learnt so much.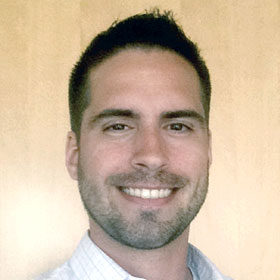 Vicente Oropeza Bacci
Assistant Director of Member Services
I have been a member of the CSEG since my first GeoConvention in 2009 when I joined as a student member and an active volunteer since 2010. My last five years as a CSEG volunteer have been with the DoodleTrain committee. I started helping as the website liaison and then moved to other positions in the Curriculum, GeoConvention Workshops and Bill Nickerson Education Award sub-committees. I had the honour of being the Chair of the DoodleTrain in 2014 when, together with all the great volunteers in the committee, we were able to successfully offer 19 great quality courses for affordable prices to the CSEG membership and the Canadian geophysical community in general. Additionally, I have been a volunteer in other CSEG activities, like career fairs with the CSEG Foundation Outreach, the Earth Science for Society event in 2014 and the CSEG Mentorship program.
I was born and raised in Caracas, Venezuela. My interest in Geophysics started when I was in High school (or its Venezuelan equivalent) and realized that the discipline combined two of the things I liked the most: physics and working outdoors. My undergraduate studies were in Geophysical Engineering at the Simon Bolivar University in Venezuela, graduating in 2006. I then worked in the field in several 2D and 3D seismic acquisition projects as a Field Processing QC with a local service company called Suelopetrol S.A.C.A. I joined the MSc program at the University of Alberta from 2008 until 2010 where I was part of Signal Analysis and Imaging Group (SAIG) with Dr. Mauricio Sacchi. I've been working for Shell Canada since 2010 with assignments in Technical Services, Onshore and Offshore Seismic Processing, including OBS survey design and 4D processing, and my current role is as a 3 week old Seismic Interpreter. Since I joined the CSEG I have enjoyed many of the events offered to its membership and the community, like the DoodleTrain, Doodlespiel, ESFS, Volunteer Appreciation events, Mentorship program and many more. I'm excited to be able to run for the Assistant Director of Member Services and help in facilitating the organization of these events.
In my spare time I enjoy swimming, playing volleyball, golf, snowboarding, squash, tennis, softball and at least once a year curling in costume.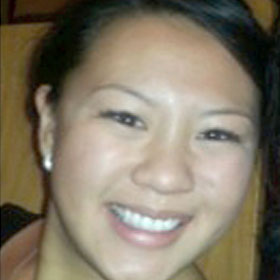 Karen Chong
Assistant Director of Member Services
Like many others, Karen did not learn of the field of Geophysics until her time at the University of Calgary despite growing up in Alberta. While studying to enter the field of ophthalmology, her original career plan, she had the opportunity to take a geophysics course titled 'Natural Disasters'. She found herself enrolled in a major of Geophysics the following semester and she has been an active member in the geophysics community ever since.
She first began her 8+ year experience with the CSEG through the Foundation's Outreach group. Karen quickly found that she had a passion for educating students and the public in the field of geology and geophysics. Through many career fairs, classroom presentations and other volunteer roles, she has enthusiastically shared her knowledge and wonder of the natural world in which we live with many different groups of people. Karen even held a position at the Canmore Museum & Geoscience Centre for two summers as the Geological/Geophysical Program Director where her passion for the Rocky Mountains was shared with countless people, both local and from abroad. This experience contributed in part to her success as a Co-chair for the Outreach committee from 2013-2015. During her time thus far with the CSEG, Karen has been involved with several university conferences, many elementary and junior high school class presentations, CSEG Challenge Bowl, Earth Science for Society, the Geophysical Industry Field Trip, as well as the GeoConvention.
In a leadership capacity, Karen has much experience in working on a team to reach and exceed the common goals. She has exercised her strong skills of organizing events, people and information in many roles both within and outside of the CSEG. Her capabilities are a direct translation of her personal goals of using her strengths and seemingly endless energy to continually learn, improve, and contribute to others as much as possible. To this end, she genuinely values staying involved and working hard, whether it is in her career or volunteer roles.
Karen is an advocate for the CSEG and truly believes that it is a dynamic organization. She believes this due not only to the shear capacity of quality work that it has done as an organization, but especially because of the amazing volunteers that create the force for the immense amount of planning and efforts to execute the numerous excellent events and programs that the CSEG is responsible for. She would welcome the opportunity to serve on the Member Services committee in order to make a positive difference and continue to improve her contributions to our society.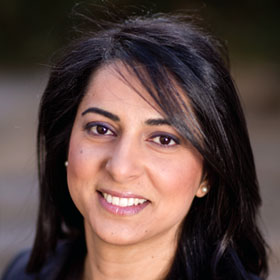 Neda Boroumand
Assistant Director of Finance
I was raised in Red Deer, Alberta and it was there that I discovered my passion for Geophysics. I enjoyed physics and math in school and would occasionally bring home a collection of rocks after a weekend camping trip in the Rockies with my family. I had initially aspired to become a Volcanologist, but after my sister-in-law introduced me to Geophysics, I decided that it was a better career choice for me.
I completed my B.Sc. in Geophysics from the University of Calgary (UC) and started in the Energy Industry as a Microseismic Analyst working on hydraulic fracture mapping and reservoir monitoring. My entire 8 year professional career has since been in acquisition, processing and interpretation of passive seismic data. As a Technical Manager, I led my team through a year of record growth, was involved in a number of publications and interpreted hundreds of hydraulic fracture treatments in producing and emerging energy fields in Canada and Worldwide. My time in Industry inspired me to advance our knowledge of subsurface physical processes by pursuing a Ph.D. in Geophysics at UC.
I volunteer for the CSEG in several capacities: CGF past chair and current member, RECORDER Technical Editor, a member on several subcommittees, helped sponsor GIFT and given talks at many forums including GeoConvention and MUG. It is important for me to give back to the community as I've benefited from the knowledge and giving of many individuals and groups.
As the Finance Director I will be responsible for planning, directing and managing the CSEG's budget and spending allocations. I want to become Finance Director to 1) continue building on the successes our past Executives and Volunteers have had in making the CSEG what it is today and 2) ensure that current and future members know that their time and money are spent on value added technical and social activities. I'm very excited to be considered for the CSEG executive and would be honored to have your support.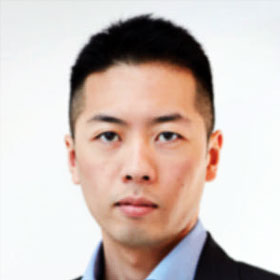 David Cho
Assistant Director of Finance
David Cho received B.Sc. degrees in both physics and geophysics from the University of Calgary in 2008. He began his professional career in geophysics with Schlumberger where he was part of the Reservoir Seismic Services group, specializing in reservoir geophysics and quantitative interpretation studies. In 2011, he began his graduate studies at the University of Calgary with the CREWES project and received a Ph.D. in geophysics in 2013. During this time, he also worked for Vermilion Energy, Apache and Sensor Geophysical. In December 2013, he joined Qeye Labs in the capacity of Managing Director, Canada, where he is responsible for overseeing the company's North and South American operations. His volunteer experience with the CSEG includes serving as Associate Editor for the RECORDER from 2011 to 2013 and CSEG technical co-chair for GeoConvention 2015. He has received honourable mention awards for CSEG best RECORDER paper in 2009 and 2010 and CSEG best geophysical poster presentation in 2010.
Position Statement: The CSEG provides a wide range of world class programs that serve our membership to promote the science of geophysics as well as fellowship and cooperation amongst members, in accordance with the mandate of our society. Each one of these many programs, including publication of the RECORDER, continuing education and social events, are integral in the operational success of our society. Many of these programs generate positive cash flows, however, others operate at a loss. If elected, I will investigate options to improve our operational efficiency from a financial standpoint, while maintaining the world class standards of our programs. Additionally, during this economic downturn, I will push for more funding in our budget for professional development programs to help our members achieve their career objectives.
I am honoured and privileged to have this opportunity to serve our membership and give back to this extraordinary society from which I have learnt so much.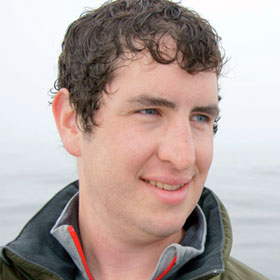 Adam Flynn
Assistant Director of Finance
My first experience with the energy industry was when my family moved to Newfoundland. The reason: the construction of Hibernia. Being ten years old and having no clue what a drilling rig was, we partook in a family of the employees' tour of the construction site; I was instantly captivated by the size and complexity of the Hibernia platform. My curiosity with the energy industry has remained strong ever since.
Starting university, my initial interest was becoming some sort of chemist. After taking a couple of geology and physics classes, I quickly realized that geophysics is my calling. I received a B.Sc. in geophysics from the University of Calgary in 2008.
Since graduation, I have worked at Boyd PetroSearch/RPS Energy and am currently working at Pacific Rubiales Energy. I am fortunate to have had the opportunity work on projects across Canada and around the world. Working in the industry has given me incredible mentors and co-workers who encourage me to get involved with the geophysical community.
My volunteerism started in university. As a member of GUSS, I was part of the inaugural GeoSkills organizational committee. Once in the industry, I became an active member of the CSEG university student outreach. I have maintained involvement with GeoSkills and was the area representative for the Atlantic, Quebec and Saskatchewan universities. I have attended many outreach events across Canada as a CSEG Foundation representative such as the Canadian Undergraduate Physics Conference, Atlantic University Geoscience Conference, and GeoConvention.
I am excited for the opportunity to join the Executive committee as the Director of Finance. The CSEG is a great, well run, and respected organization. I am humbled to even be nominated to serve the society.