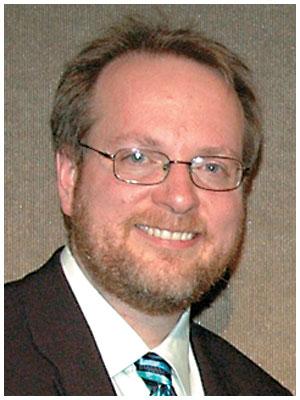 Jon Downton
President
I was born and raised in Calgary. Growing up in Calgary exposed me to the oil and gas industry and some of the careers associated with it. As a kid I enjoyed rock collecting, and as I enjoyed math and physics in high school I decided to take geophysics in University. I graduated with a B.Sc. in geophysics from the University of Alberta in 1985 and in 2005 completed my Ph.D. from the University of Calgary.
In the intervening and subsequent years I have worked for a variety of companies including Suncor, ITA, Landmark, Integra Geoservices, Scott Pickford/Core Lab, Paradigm and now CGGVeritas. At each of these companies I have experienced different aspects of the geophysical industry. Suncor exposed me to interpretation and the importance of incorporating the geology into geophysics. At Inverse Theory and Applications (I.T.A.) and Landmark I was exposed to both the processing and software sides of the business. At Integra I had the chance to help run and be a part owner of a medium sized seismic processing company where I was the Vice President of Geoservices. In 1997 we sold the company to Scott Pickford /Core Lab. Merging with a much larger company gave me the opportunity to focus more on the technology. I was given the opportunity to direct the research effort in Calgary. It was at this point in time I decided to go back and do my Ph.D. under Larry Lines at the University of Calgary. When I completed my Ph.D. I joined Veritas DGC, now CGGVeritas, where I am the Manager of Research in Calgary. My main interest involves estimating rock and fluid properties from seismic data including AVO, inversion and rock physics. I have presented numerous papers at SEG, EAEG and CSEG conferences, for which, along with my co-authors, we have received Best Paper, Best Student Paper, and Honourable Mention Awards. I am a member of the CSEG, SEG, EAEG, and APPEGA. Currently, I am one of the two Canadian representatives for the SEG.
In looking back, the CSEG afforded me many opportunities to develop both professionally and personally. Participating in CSEG conventions fostered my love for the science of geophysics. I have made many good friends through CSEG-sponsored social activities such as the Doodlespiel and working jointly on papers for an upcoming CSEG convention. I have tried to reciprocate by working on convention technical committees, chairing sessions and serving as the director of finance on the convention steering team. Recognizing how education has played an important part in my life, I served as the director of Education for the CSEG in 2006. In my time on the executive I was the liaison for the executive for the Education, Doodletrain, Outreach and YJF committees. It is humbling and rewarding to be part of, and to facilitate, a group of self-motivated individuals such as the Outreach committee and see what can be achieved. I look back with pride that we initiated a number of new programs such as the CSEG Distinguished Lecturer program and re-introduced geophysics courses at the convention during my tenure. Over this last year I have enjoyed serving as Vice President and look forward to the next, serving as President.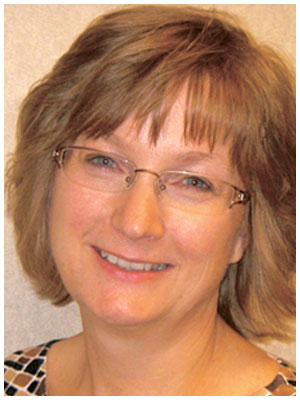 Laurie Ross
For Vice President
I am honoured and delighted to have been asked to submit my name for the position of Vice President for the CSEG. Between my years of volunteer work with the CSEG and my career in geophysics, I have been blessed to have met many people in the industry—one of the biggest benefits of being a member of this society. For those who don't know me, I was born in Calgary and spent my early childhood here. We then moved around for a few years spending time in Manitoba, Ontario and Saskatchewan. I went to high school in Saskatoon and then stayed there to attend the University of Saskatchewan. I took a few years to decide on geophysics as my career choice and graduated with a degree in Engineering Geophysics in 1985. Like many other graduates from the U of S, I then followed the exodus to Calgary to work in the industry. I started work at Geo-X Systems right out of University as a processor and I've been there ever since, following the company through its transition over to Divestco Processing. At present I am Processing Manager, but I must admit to being a processor at heart! During my career I have worked on various convention committees and I also chaired the convention for two years in 2004 and 2005. In addition I have been running the CSEG/CSPG convention charity auction for the last five years and am proud to have been able to raise funds for Light Up the World. Finally, my participation in the 1999 CSEG Executive rounds out my extensive volunteer involvement. Being a volunteer for the CSEG has given me so many opportunities to grow and meet new people, many of whom I'm sure will be lifelong friends. Should the membership elect me, I would be grateful for the opportunity to continue my service to the CSEG in such a meaningful role.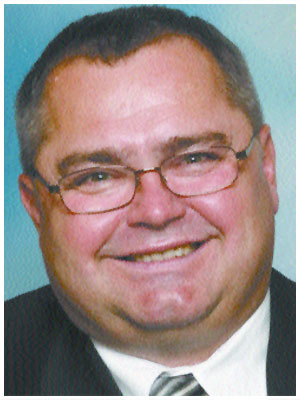 John Townsley
For Vice President
I was born in Prince George, B.C., and mostly grew up there. In the early 1980's, I was inspired by the fact that my first two initials are JR, the same as JR Ewing, a fictional oil tycoon. Thus, I was motivated by a wanderlust that sent me to UBC with the goal of a career in the oil patch.
With much encouragement from my beautiful wife, I graduated in 1985 with a B.Sc. in Geophysics. Due to the continuous rainfall in Vancouver, Cindy and I moved to Calgary immediately after I wrote my last exam.
I've worked primarily with two different geophysical software companies since 1985. Starting with GMA/Landmark in 1987, and then Kernel/Divestco in 2001, my duties have spanned the full range of support, development, sales, training, marketing, and management. My work has required some travelling, which has been especially interesting because neither Cindy nor I had travelled before moving to Calgary. In fact, when I arrived in Calgary I had never been further east, yet since 1985 my work has taken me to China, North Africa, Saudi Arabia, South America, Europe and the U.S.A.
Technically, I've presented papers on Wavelet Extraction, Dispersive Synthetic Seismograms, Synthetic Seismogram Alignment, Grid Balancing, and Match Filtering. I've co-authored papers on Seismic Visualization, Match Filtering, and Seismic Modeling. I've been lead geophysicist for the creation and development of commercial software packages for seismic modeling, for wavelet extraction, and for seismic interpretation.
Socially, I have attended 24 CSEG conventions, half a dozen Doodlespiels, and three Ski-Sprees. I'm not a golfer and have never attended the Doodlebug. My 16 year old daughter is anxious to attend one last Ski-Spree, so we are thinking about that right now.
Recently I've joined ARC Resources as a Senior Geophysicist, where I spend my days looking for oil and gas in Central Alberta and SW Saskatchewan. I love the opportunities at ARC. I use the software I'm so familiar with and usually make it do what it is supposed to do. I am frequently amazed and energized by what I see in the subsurface.
Since the early 1990's I have served the CSEG as RECORDER Production Editor, Director of Communications, and with four different Convention Committees as Co-Chairman or Chairman of the Exhibits committee. Most recently I was Co-General Chairman of the 2007 CSEG-CSPG Convention, Let It Flow. Working on CSEG committees has been fun and educational. The CSEG has given me many opportunities to work collaboratively with enthused and innovative friends. I'm very proud to have served the CSEG in all these roles.
In the future, with your support, I will carry on and attempt to enhance the collaborative nature of the CSEG. Significant change is not required; we need a steady hand on the helm maintaining the current course. The CSEG is well prepared for the future due to the wise council of past executives and the hard work of all the CSEG committees.
My goals will be focused on the CSEG mandate of promoting fellowship and science amongst those people interested in exploration geophysics. To that end, I offer CSEG members my careful stewardship and my enthusiasm.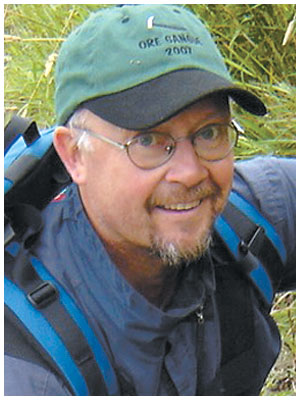 Dave Nordin
For Assistant Director of Member Services
I started my geophysical career at Amoco in 1985 and moved to Crestar when it was spun off in 1991. After 6 years as an interpreter at Crestar, I joined the management group, where I stayed until Crestar was bought by Gulf in the fall of 2000. I was fortunate enough to be packaged off as part of the transition to Gulf and thoroughly expected to pursue my dream of becoming a geophysicist in a small company. Through the exercises and course work at the outplacement agency I realized that there were other uses of my strengths. To make a long story short, I started my own search business in August of 2001 and spent the successive 5 years in "working bliss", spending my days building relationships with employers and candidates throughout the oil and gas business. By June of 2006, I realized the challenge had gone out of headhunting and I took the summer off to reconsider my career path.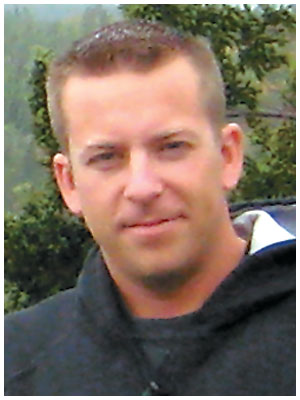 Patrick Tutty
For Assistant Director of Member Services
I've been working in the seismic industry in Calgary now for more than eight years, and the CSEG has played a big part in my career so far. The bulk of my volunteer time has been spent as a member of the CSEG Family Ski Spree committee. My run with this great event started in 2002 and culminated as Chairman for the 2008 festivities. I've also served on the CSEG/CSPG Convention committee as Registration Co-Chair in 2005, as a volunteer for the Charity Auction committee in 2004, as well as minor roles in several other events and committees. The CSEG has opened doors for me both professionally and personally, so I always enjoy giving back and helping out when I can.
Over the last eight years my day-to-day work has changed substantially. Fresh out of the University of Lethbridge in 2000 I was submitting approvals for seismic programs. I then moved on to processing seismic data for roughly 4 years, and I currently spend my days at Earth Signal Processing Ltd as a Senior Processor/Sales and Marketing representative. Witnessing the science of seismic from a line on a map to a final section has been a very rewarding and challenging experience thus far and I've managed to have a lot of fun and meet several interesting people along the way! I enjoy working in our industry and I enjoy volunteering with the CSEG; that is why I graciously accepted when asked to run for Assistant Director of Member Services. Thank you.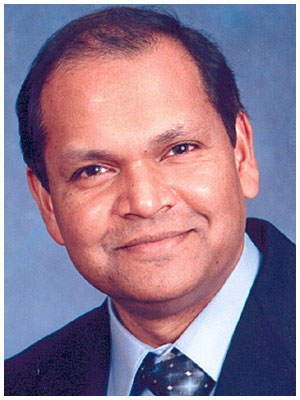 John Fernando (Acclaimed)
Assistant Director of Education
John Fernando feels honoured to have been asked to let his name stand for the position of Assistant Director of Education.
John is a full-time instructor at the Southern Alberta Institute of Technology (SAIT) in the Exploration Information Technology (EXPT) program. He has received many accolades from his students in the Geophysical certificate program and the EXPT program as well as Dr. Gordon Nixon (SAIT Vice- President – Academic) and Irene Lewis (SAIT President and CEO).
John earned Bachelor's degrees in Microbiology and Geology from the University of Calgary. Upon graduation, he joined Geophysical Service Inc. (GSI) and started his geophysical career in the Marine department. John was one of ten participants in the 1984 ten month program held at the GSI's Area Geophysicist University in Dallas, Texas. Upon his return to Calgary he worked for GSI and Halliburton Geophysical Services (HGS) in the Land 2D / 3D department. In 1991, John went overseas to Brunei Darussalam to work at HGS' dedicated processing center, for Brunei Shell Petroleum. He worked as a senior geophysicist, processing Marine and Land 3D data. After completing nearly five years of service in Brunei, which included one year of service with Western Atlas Inc., John left Brunei to return home to Calgary.
In 1997 John joined SAIT and taught in the Geophysical certificate program. In 2000 he joined Kelman Technologies Inc. In 2001, John accepted a full-time position in the EXPT program in order to pursue his new-found profession as a Geophysics instructor.
John has been involved in teaching industry professionals by offering courses on seismic data basics during the DoodleTrain week. He is a member of the CSEG and SEG.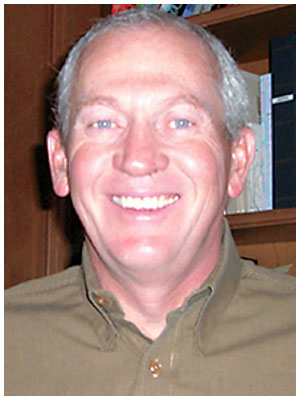 Kelly Jamison (Acclaimed)
Assistant Director of Finance
I was born in Saskatoon just over 50 years ago. After living in various Saskatchewan cities, I returned to my roots and attended the Engineering college at U of S. I graduated in 1980, and the lure of the booming Oil industry drew me to Calgary where I've been ever since.
My first job was with Mobil Oil Canada. I lasted 16 years in various capacities, including interpretation, processing and acquisition. My first "real" assignment was interpreting data in northern Alberta. Those were the days when 10 point dividers were the most valuable tool a geophysicist had. I was transferred to Mobil's Hibernia group in 1985, and spent an exciting year in Toronto when Hibernia was in its infancy.
After 16 years at Mobil I left in 1996 to form a processing company with Jeff Graw, a colleague of mine who had left Mobil a few years previous. We bought a Sun Sparc I, a 2D processing package and began Spectrum Seismic Processing. It was a remarkable amount of hard work, long hours, stress, fear, and the most fun I've ever had. In 2007 we were acquired by Divestco Inc. and joined their processing group (formerly known as Geo-X), whom Divestco had acquired the previous year. I am currently working for Divestco Processing as their business development manager. This means I still enjoy the opportunity to wear many different hats, including processing the odd seismic line.
I'm excited for the opportunity to serve on the CSEG executive. I've been a member for almost 30 years, and have always appreciated what the CSEG has provided for our industry. Having served for 5 years on the Doodlespiel committee and 10 years operating Spectrum I feel I have the experience for the duties of Assistant financial director.
On a personal note, I'm married to my best friend, Diane, and have 3 amazing kids, Corey who is 15, Andrew 13, and Haley 10. I've coached and managed at least one soccer or hockey team for as long as I can remember, and can't imagine a more fulfilling opportunity. If in fact I am elected I will do my best to continue the great work of the CSEG.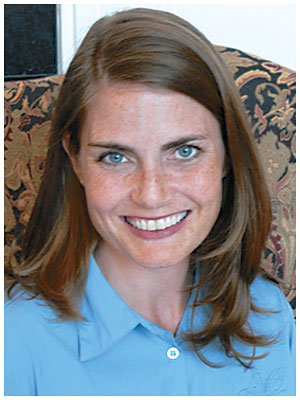 Kristy Manchul (Acclaimed)
Assistant Director of Communications
A native Calgarian, Kristy has over 15 years of experience in marketing and sales. From an oil and gas industry perspective, she has four years of marketing and sales experience at Sigma Explorations where she was a Seismic Data Broker and, most recently, is with CGGVeritas as an Account Manager in the Canada Data Library.
Kristy is an active volunteer and is presently involved industry-wise with the CSEG RECORDER as the Grapevine columnist and is a member of both the Women in Seismic (WiSE) and CSEG "Light Up the World" Silent Auction Committees. Locally, Kristy is in her second term as President of the Economics Society of Calgary and is an avid player of multiple team sports. Internationally, she serves as a Vice President on the Executive Board for Alpha Omicron Pi Women's Fraternity. She holds a Bachelor of Commerce degree in Marketing and a Bachelor of Arts degree in Political Science and English from the University of Calgary, and a certificate in website design from Mount Royal College.
Kristy is honoured to be nominated for the position of (assistant) Director of Communications and looks forward to using her skills and experience in this new role for the betterment of the CSEG.