With a new year approaching for students, the Rundle group has taken the saying "New Year, New Me" to heart as we have shaken up the geoscience community at the University of Calgary. With a goal to increase student involvement and to enhance the knowledge of everyone involved in the Geoscience faculty, the Rundle group of Geology and the Geophysics Undergraduate Student Society (better known as GUSS) have fused together to create the Rundle Group of Geoscience. By joining the two societies together, students of both majors are given the opportunity to immerse themselves in all aspects of the geoscience community.
The Rundle Group was started in 1964 to provide students with the chance to optimize their University experience.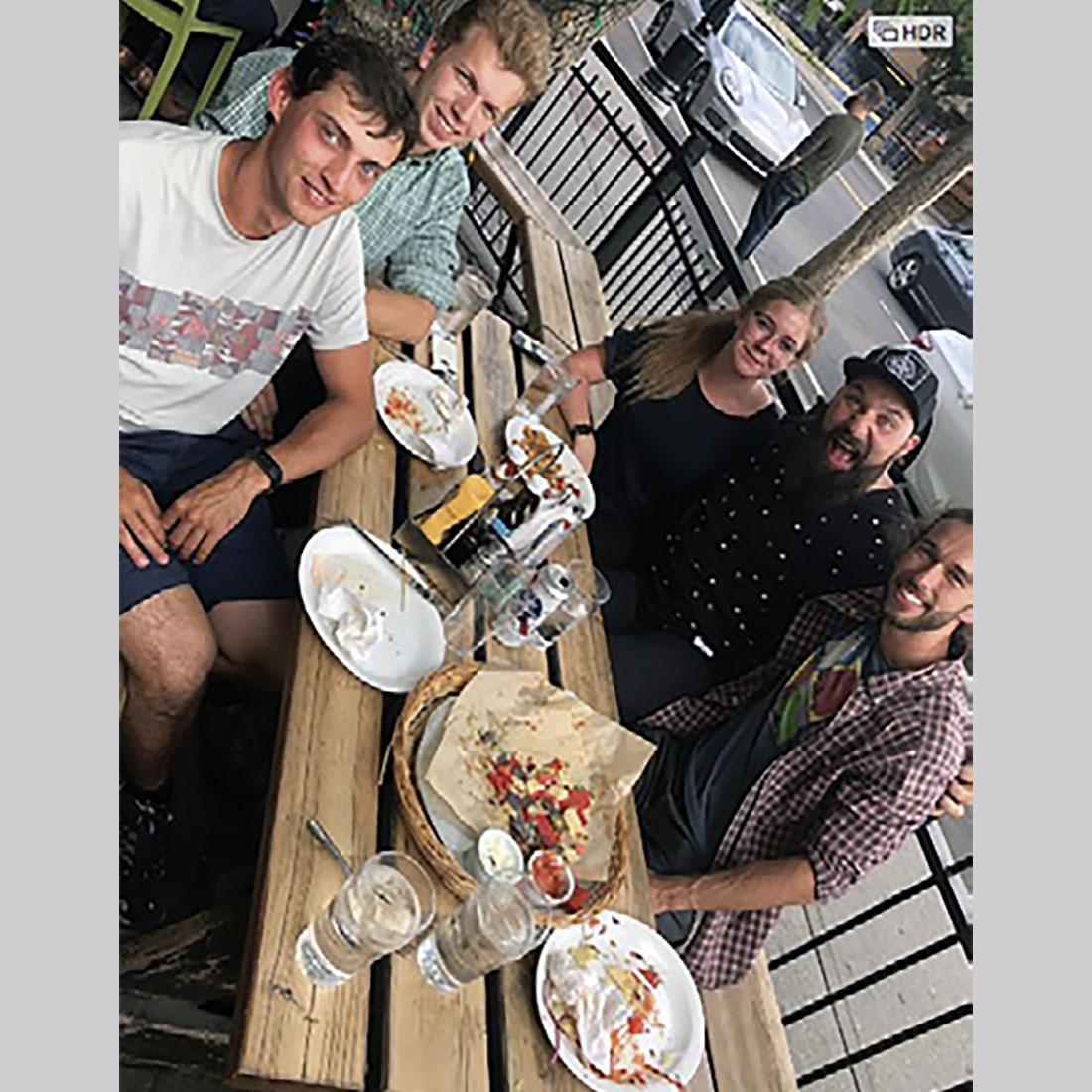 Through sponsorships and many volunteers, at Rundle we are able to put on a multitude of events and functions that allow students a glimpse into the geoscience community through mentorship, a speaker series and also get hands on experience with working professionals. Over the past several years GUSS has been fortunate and grateful to be able to offer out students an opportunity to experience the Burgess Shale Hike, sponsored by geoLOGIC. The students were taken on a 20km guided tour to Walcott Quarry, a world-renowned Cambrian lagerstatten in Field, BC., and given an opportunity to see the most famous quarry of the Middle Cambrian Burgess Shale, bearing the Phyllopod beds. Other functions such as the 3rd and 4th year networking event allowed students to build a relationship with working professionals and get an insight on how to advance themselves in the geoscience community.
With Calgary's ever-growing Geoscience community, the Rundle group of Geoscience, as well as other members of University of Calgary, were pleased to present "Technical Talk". These meetings are held monthly at the University of Calgary campus and are an opportunity for students to attend lecture series put on by various Calgary based of companies. Here, Industry representatives promote their companies as well as discuss the various roles of their geoscientists in a casual setting that engage students.
With this amalgamation, we are excited to introduce to you the Rundle Group's newly elected 2018/2019 members of the Executive Team:
Austin Smuszko, President
Sam Mackie, VP Geology
Justin Jarratt, VP Geophysics
Nicolas Morgan, VP External
Fred Heikkinen, VP Finance
Lukas Sadownyk, VP Communications
Dominick Mallette, VP Academic
Carlynne Kaminsky, VP Sports
Our team is looking to both continue nurturing the relationships we have with companies in the Geoscience community, as well, create new relationships to help continue engaging students throughout their university stay. This could involve companies coming in to talk about their geoscience innovations, doing walk throughs of their company showing different geo-scientific processes or sponsoring a trip that allows for students to see the different aspects and beauty of what the Geoscience world has to offer. Rundle would also like to make available the opportunity for a second trip to the Royal Tyrrell Museum in Drumheller, AB.
Rundle members help organize the Ring Ceremony and graduation photos for the graduating students. We also organize other events such as a back-to-school BBQ, an annual geoscience department Christmas dinner, Rock for Rundle Fundraiser, friendly dodge ball tournaments, and tours of the CRC core lab, andGeo-science software training such as geoSCOUT and Petrel.
Opportunities are made available for students to attend the Wester- Inter University Geoscience Conference (WIUGC). Furthermore, Rundle acts as a contact for students to become members of professional groups such as APEGA, GeoAC, CSPG, CSEG, and the MEG.
As a hub for the Geoscience community at the University of Calgary, we are very interested in various outreach and volunteer events that companies may have available to the students. The Rundle Group of Geoscience has the support of over 300 students, many of whom are eager to get involved in as many ways as possible. In the past, students have helped judge science fairs, organize and help out at a variety of seminars put on by a variety of companies, as well as do field work with their mentors. These events help students connect with professionals and allow them to find opportunity for future employment when they finish University.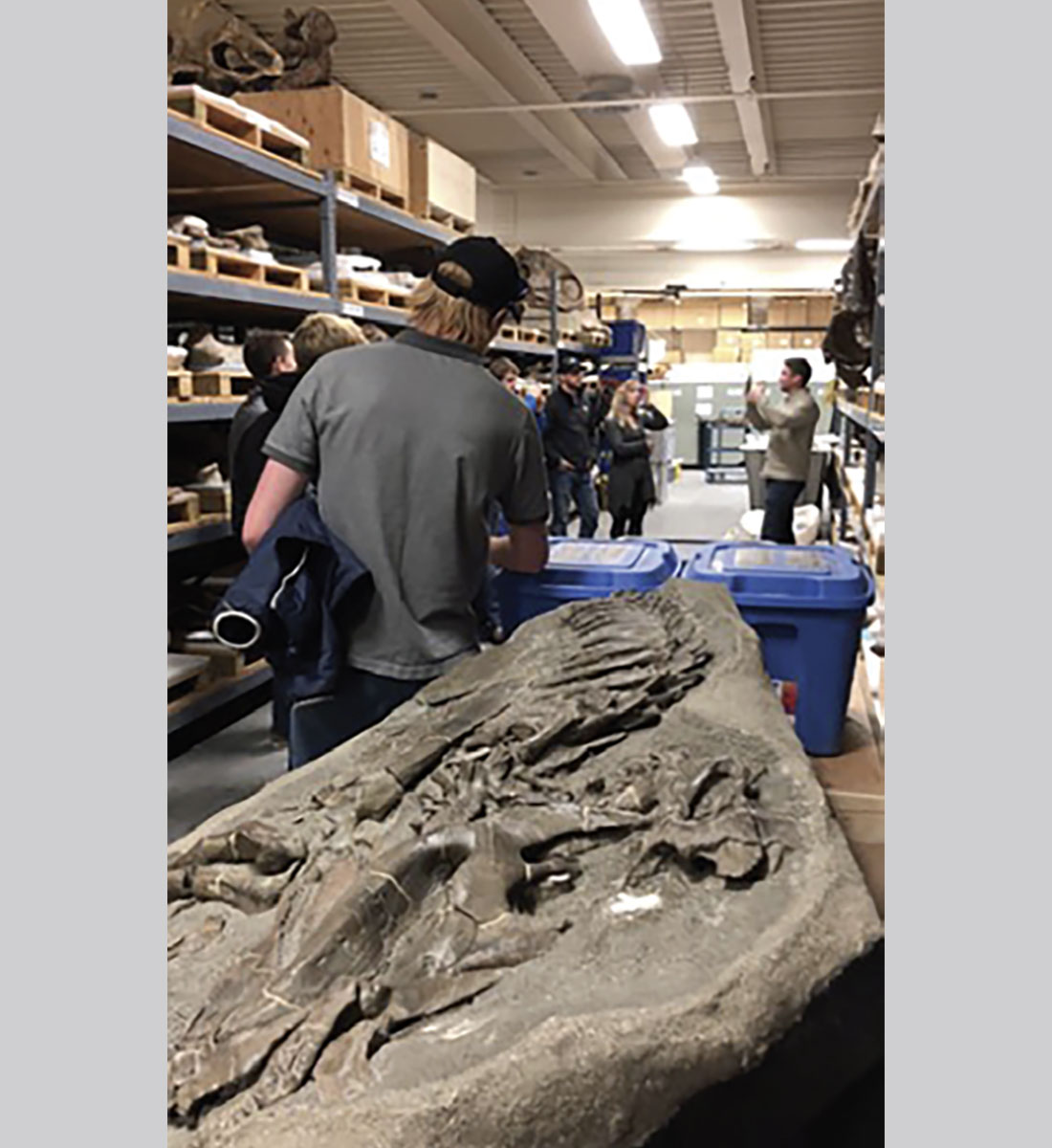 Thank you for helping to enhance the undergraduate experience of the U of C students. The Department of Geoscience has always been known for their close relationships and camaraderie between professors, graduate students, undergraduates and staff. By offering these event, the Rundle group of Geoscience has ensured that this legacy may continue. If you have any questions or would like to get ahold of us, please contact us at rundle@ucalgary.ca.