RELATIONSHIPS. REPUTATION. RELIABILITY.
Building your brand in small town Calgary – Why you should care about being an engaged mentee and mentor
This is a true story of two mentee/mentor relationships. Through their lived experiences, we hope to share opportunities to learn from the community's success and growth opportunities.
An undergrad student, Anakin, joined the mentorship program in his 3rd year. His mentor Qui-Gon, a dedicated senior geophysicist, looked forward to the program every year and had participated in it for the last 5 years. Qui-Gon tried emailing, calling, and texting his mentee with no response. After 3 months of attempted connection, Qui-Gon gave up and wrote off his mentee as unengaged and disinterested. Although Qui-Gon is currently unemployed, he is frequently asked for his opinion on who to hire at Shepard Oil & Gas Co. Qui-Gon recommended his colleague's mentee that he met at a mentorship event, who was fully engaged in the process and came highly recommended. Anakin missed his opportunity for a summer internship at Shepherd Oil & Gas Co. and never knew how close he was to getting his foot in the door.
Qui-Gon reflects on his past mentee, Rey, who proved herself right away. As soon as the program started, she emailed him for coffee to set goals for the year. Her goals were to meet once a month to review her resume, practice interview questions, and growing contacts in town. Rey also sought out events like luncheons, microseismic lunch and learns, and other social events to invite her mentor to. Qui-Gon, recognizing her reliability, proudly connected her to his inner circle. She did not find summer employment immediately, but was able to eventually land a summer internship at another small junior.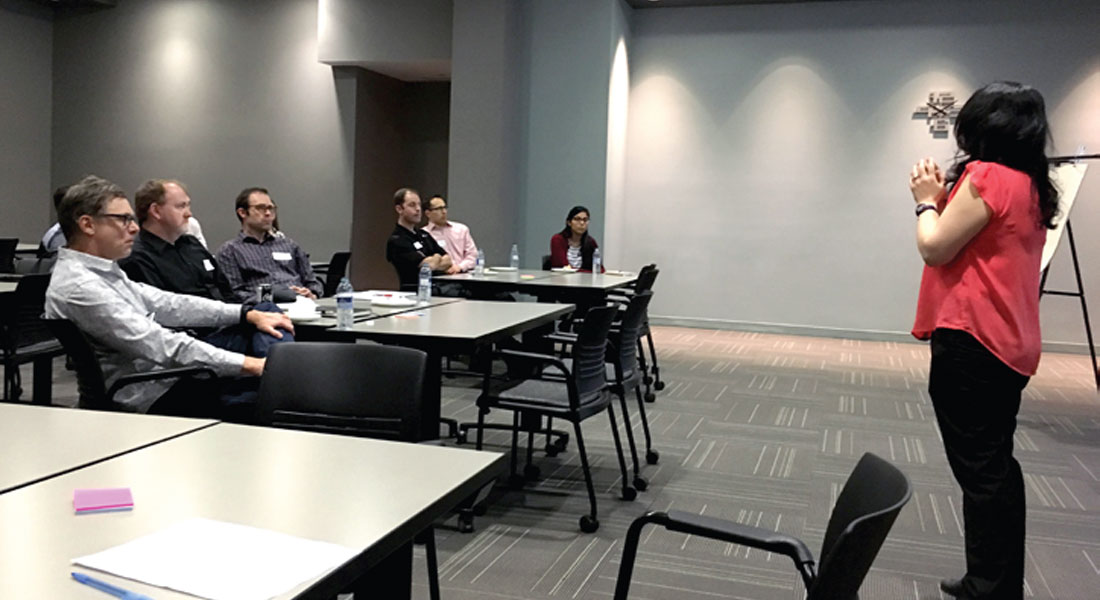 Are you Anakin or Rey? Who do you want to be, and who would you hire? Who would introduce to your friends if you were Qui-Gon?
If you are Anakin, it is never too late to connect. The mentorship community believes that it is better to engage on some level than avoid all communication.
If you are Rey, or have some traits like her, nice work! Keep up the creative ways to connect like asking your mentor for contacts to meet with, coming to coffee dates with prepared questions, and inviting your mentor to events that you are attending.
For mentees participating in the program- who do you want to be, and who would you hire?
As a Mentor, there is opportunity to have impact in a student's life. How do you, as a mentor, see your relationship with your mentee?
We are constantly being evaluated by our peers both consciously and subconsciously. Take each opportunity to connect meaningfully and build your relationship.
Do you need support, or have ideas for the next article? Contact us, the Mentorship Committee, at mentorship@cseg.com.