On Monday, March 5th the CSEG's Emerging Professionals Program (EPP) took part in serving dinner to the less fortunate at the Calgary Drop-In Centre (DI). The Calgary Drop-In Centre serves over 3,500 meals and houses over a thousand individuals on a daily basis. The DI relies heavily on volunteers in order to achieve its mission. We had 8 volunteers join us in giving back to our downtown community.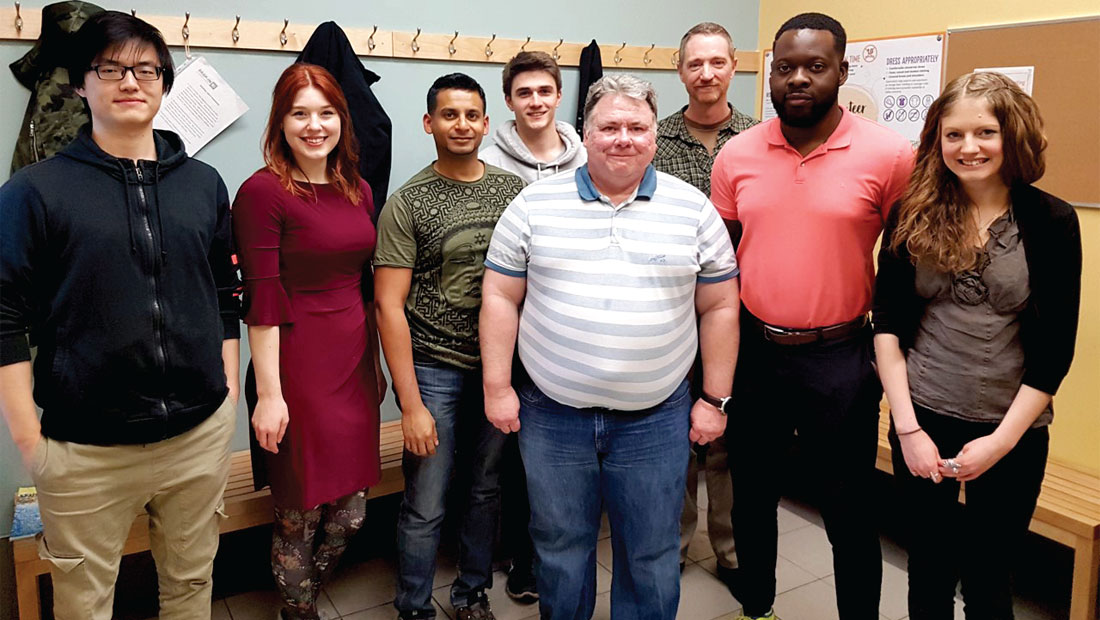 Volunteering opportunities such as these not only present attendees with an opportunity to network amongst each other but to also experience firsthand the challenges that many Calgarians face in order to meet basic needs. Furthermore, it reinforces the opportunity we have as young leaders to help shape the communities and the city towards a brighter tomorrow.
Our next volunteering opportunity with the DI is on April 19th. Volunteers are asked to arrive at 5:30pm, with the event lasting until roughly 7:00pm. For registration or further details please contact us at epp@cseg.ca or email Elizabeth Ramsey at Elizabeth.Ramsey@Taqa.ca. If you cannot attend but would still like to assist, we would like to remind you that clothing and other donations are accepted year round. As well, we have placed a drop box for non-perishable donations in the CSEG office. For further information with regards to the DI please visit calgarydropin.ca.