The CSEG Foundation Mentorship Committee is pleased to wrap up another successful year. The committee paired over 60 mentors and mentees from schools across Canada. Mentorship allows for personal relationships to evolve outside of one's immediate social circles. These meaningful relationships are integral to pass on knowledge from one generation to the next.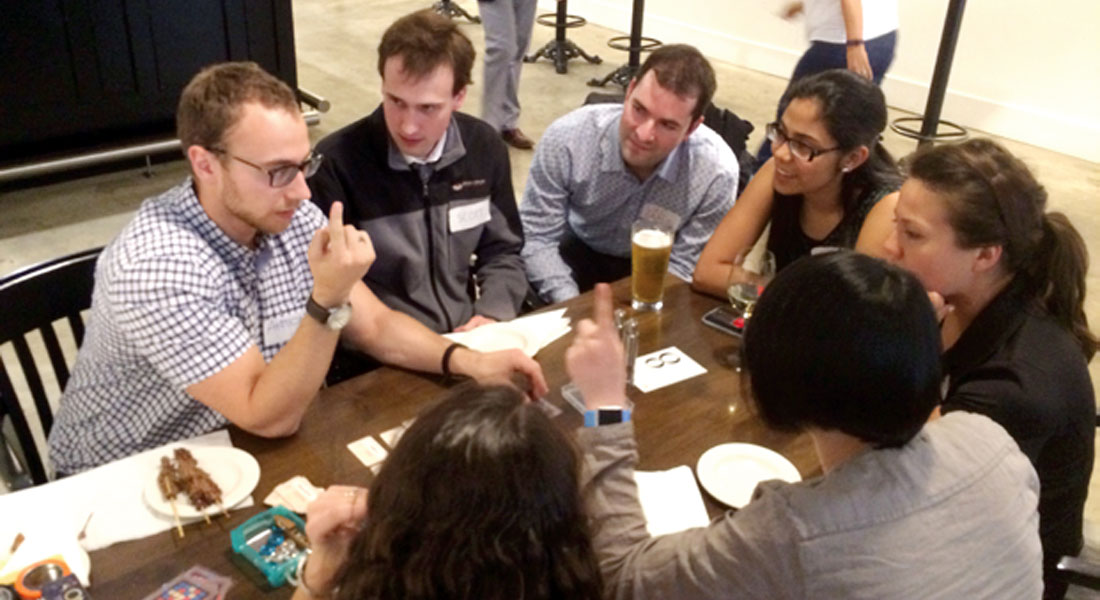 The CSEGF Mentorship Committee strives to encourage connections through social events with emphasis on an education component. To start the year off, "National Wrestling coach Leigh Virling" gave an inspiring talk on perseverance, with a reception held at Nexen. Students also had an opportunity to enhance networking skills through a workshop hosted by Doug Uffen at the University of Calgary. In January 2016 mentors were invited to attend a luncheon workshop hosted by Andrew Brash. As an acclaimed mountaineer with one successful summit to Everest and three attempts, he spoke on his experiences, charging the group of mentors to remain resilient in times of challenge. This workshop was the first joint society mentorship event with mentors attending from the CWLS, SPE, and CSEGF.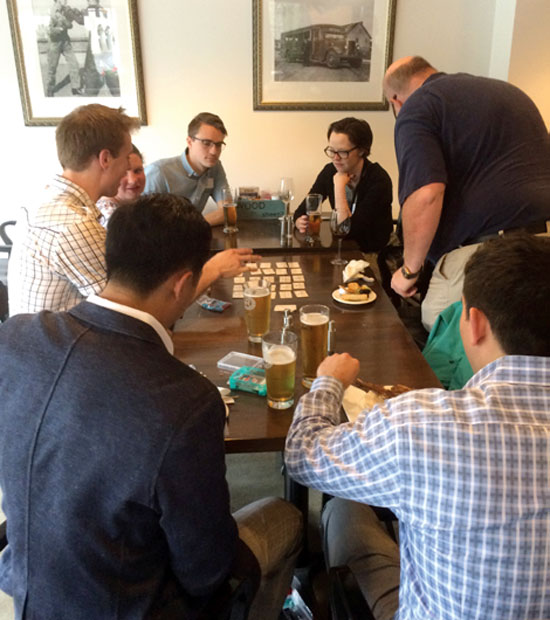 Dave Minken from Connect More YYC (@ConnectMoreYYC) hosted mentors and mentees at the Green Bean on Thursday May 5th. Participants in the program had the opportunity to play social and team building games. Students got to meet their mentors on an even playing field and the result was meaningful relationship building. Just under 50 mentors and mentees got together to close out another successful year. Thank you Connect More YCC for hosting a great event.
The official mentorship year ends in June, but networking, socials and opportunities to link-up are not. Continuing to building on existing relationships is essential for personal and professional success. Thank you to the CSEGF mentors, mentees and committee (Alex Shrake, Paul Hausmanis, Stephen Kotkas, Nathan Fester, Jordan Vandean, Volodymyr Vragov, and Usman Shahid for another successful year.
We will be accepting mentee and mentor applications for the 2016-2017 year shortly.
If you have a suggestion for a future mentorship event or want to get involved please contact us at mentorship@cseg.ca
Alexandria Shrake,
CSEGF Mentorship Committee
cseg.ca/students/geophysics-mentorship-program
Outreach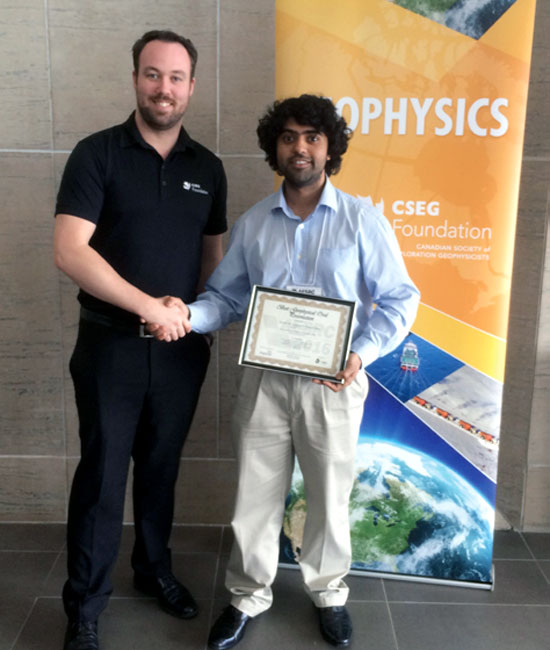 CSEGF Outreach volunteers attend many events across Canada, promoting the CSEG's programs and careers in the Geosciences to students and teachers. Here are a few examples.
The annual Advances in Earth Science Research Conference (AESRC) was held at Carleton University from April 1-3, 2016, and was attended by students from Carleton University, University of Ottawa, University of Toronto, Western University, Queens University, and Université du Québec à Montréal. A broad array of topics was covered over the duration of the conference, which was enjoyed by all of the participants. Of the 60 presentations given over the course of the weekend, 7 of them were of a geophysical nature.
The award for the best geophysical presentation, sponsored by the CSEG Foundation, was presented to Andrew Gagnon-Nadram, a Master's student from Queens University. His presentation was titled "Geophysical Surveys to Validate a Potential Sinkhole Collapse, Lake on the Mountain, ON".
Andrew Nicol and Stephen Kotkas represented the CSEG and shared the numerous benefits of student membership. Students were most interested in travel grants and learning subsidies, GIFT, scholarships, CDL speaker opportunities, and the ambassador program.
The 2017 AESRC will be held at Western University.
Volunteers Nancy Shaw and Alessandro Carducci attended the BC Science Teacher's Conference in Richmond, BC. Our presence was well received and the teachers were open and friendly. More e-tools and less paper are recommended.
Nancy Shaw also attended, with Rick Green, the Science Teachers of Ontario Association Convention. It was a large conference, with over 1000 delegates, 100 exhibitors and 250 sessions, and considered by our volunteers to be the best science teachers convention in Canada. We gave away 75 teachers' packages, which include careers information and learning resources.