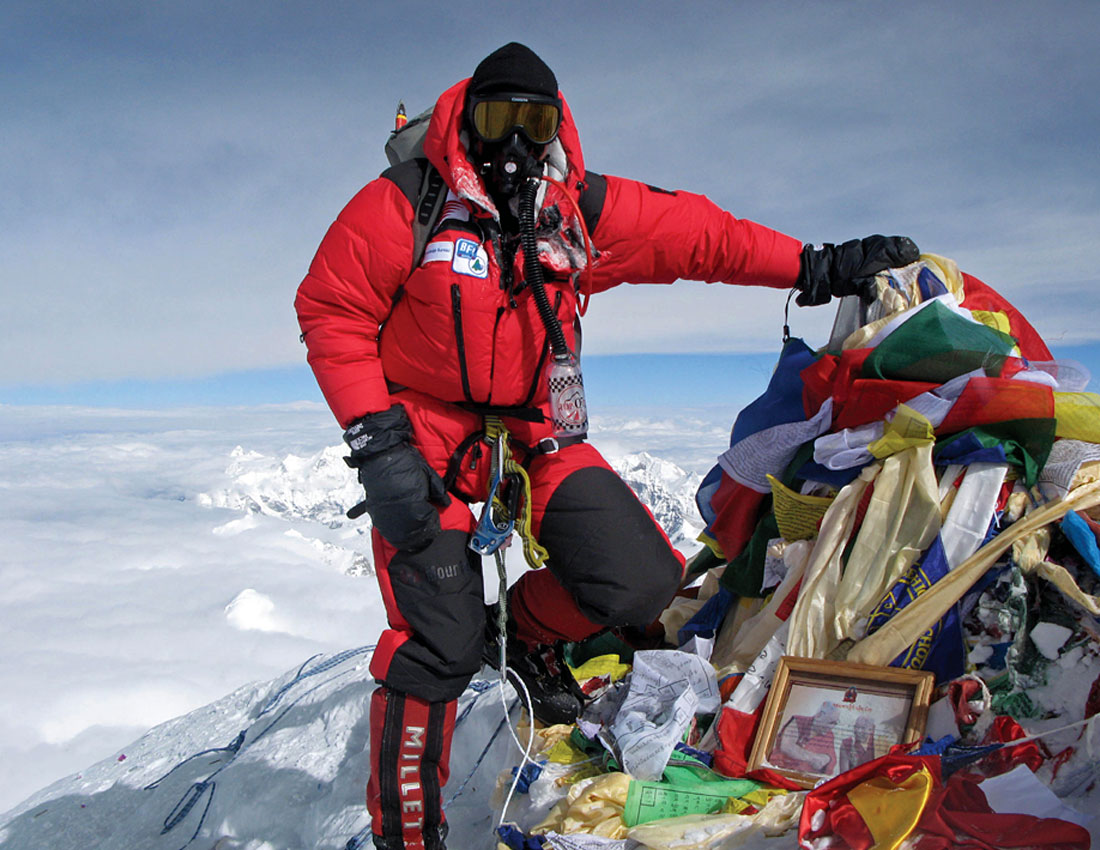 On January 21, 2016 the CSEG Foundation held its first collaborative mentor workshop with the SPE and CWLS. We are thrilled at the opportunity to work with our sister Mentorship programs and intend to continue this collaboration in the future.
The CSEG-F Mentorship Committee offers students and new grads the opportunity to partner with experienced geophysicists for guidance and friendship. Twice a year the Mentorship committee hosts a mentor workshop to encourage and educate our mentors. This winter, the Committee invited Canadian mountaineer Andrew Brash to tell the story of his 2006 Odyssey-like hike up Mount Everest, and the physical and mental hardships his team faced as they rescued Lincoln Hall, a dying man found within 200m of the summit.
Lincoln, passed out and presumed dead, came to and was found sitting with frostbitten hands literally hanging onto the precipice of the North Ridge of Everest. Suffering from altitude sickness induced hallucinations, and with no oxygen mask, he somehow survived the night outside in -30°C. Andrew's team abandoned their dream of reaching the final summit in order to save Lincoln. Luckily, they had a spare oxygen tank and were able to revive him and get him to base camp.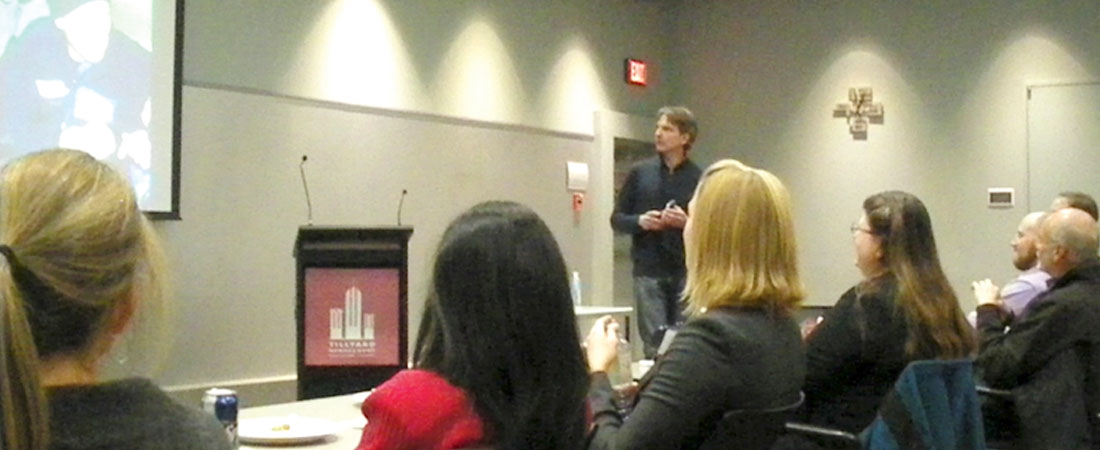 Days later in Kathmandu, Lincoln thanked Andrew for giving up the summit and getting him out. Andrew said he learned a valuable lesson about ambition: life is not just about getting to "some dumb summit" – we must show compassion for others. Throughout his talk, Andrew drew parallels between the perseverance Lincoln, Andrew and his team needed and the perseverance our people, province and industry need to overcome today's tough economic challenges. And in case you were wondering, Andrew did make it to the summit of Everest a few years later.
Nathan Fester, Mentorship Chairperson 2015-2016
(Report Correspondents: Ruth Peach and Alex Shrake, Jan 21, 2016)