We were fortunate enough to travel to Dallas, Texas, this October to compete in the SEG Challenge Bowl global finals after winning the CSEG Challenge Bowl at GeoConvention 2016. We placed 2nd out of 17 international teams in the competition, which is much better than we expected!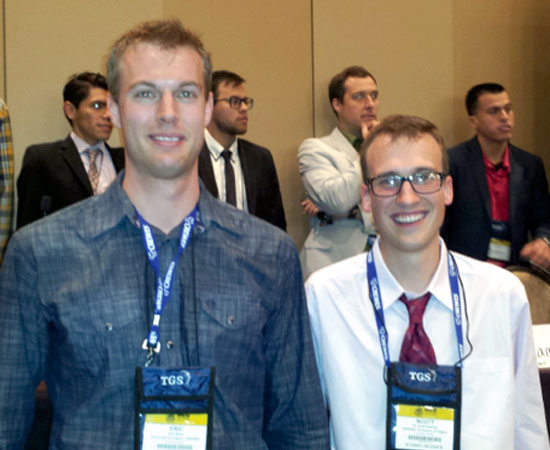 After the Challenge Bowl we participated in the SEG Annual Meeting, where we attended talks of interest and relevance to our research. We were also able to network with other students and professionals from across the world. Dallas itself is a wonderful city and we enjoyed our time there immensely.
We would like to thank the CSEG Foundation for providing us with the amazing opportunity to represent Canada in this international competition and attend the SEG conference in Dallas. It was an incredible trip and we are very grateful for it.
Thank you!
Scott Keating and Eric Rops, CREWES, University of Calgary