The 10th year anniversary of the Geophysics Industry Field Trip (GIFT) was held from May 30th to June 2nd, 2018. This year, we had 40 students engage in a series of workshops all tied to a real seismic dataset obtained from Drumheller, and covering the acquisition, processing, interpretation, and inversion of that dataset.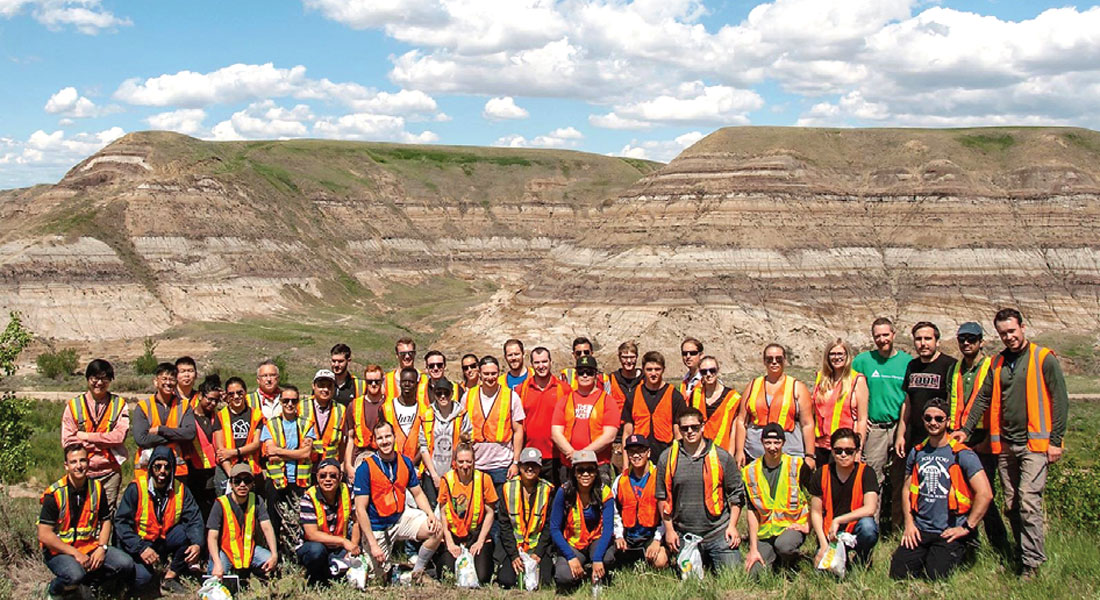 On the Saturday, students went on a geologically guided field trip led by Dr. Milovan Fustic in Drumheller, where they were able to relate the visible geology to geophysical concepts learned earlier on the trip. Students were provided with a valuable introduction to the industry and knowledge of a variety of geophysics roles.
This is the first year GIFT has used a real dataset and the first time we have gone to Drumheller. We plan to continue bringing in new and better content for GIFT in the years ahead.

Below are a few quotes from some of the participants of GIFT 2018:
"I really enjoyed this experience. It was really great learning about the geophysics side of the coin, as I haven't had much exposure to technical geophysics or seismic. It was also amazing to see the geology in the field and be able to relate it to seismic as well!! Really well done, keep it up! Everyone involved in the trip were amazing too."
– Cheryl Hodgson
"I had a wonderful time at GIFT. The committee members really went above and beyond and made this a great experience for everyone involved. The tours and, in particular, the workshops throughout the trip were extremely useful especially as a Geophysics student at the U of C. Highly recommend this for any Geophysics student willing to see how Geophysics is done in the industry."
– Hashim Ahmed
"I would recommend the trip to any and all geoscience students. As a geology student, I gained valuable knowledge and experience in geophysics and the petroleum industry. The whole trip was also a blast and I met some awesome people. Thanks!"
– Mathieu Boudreau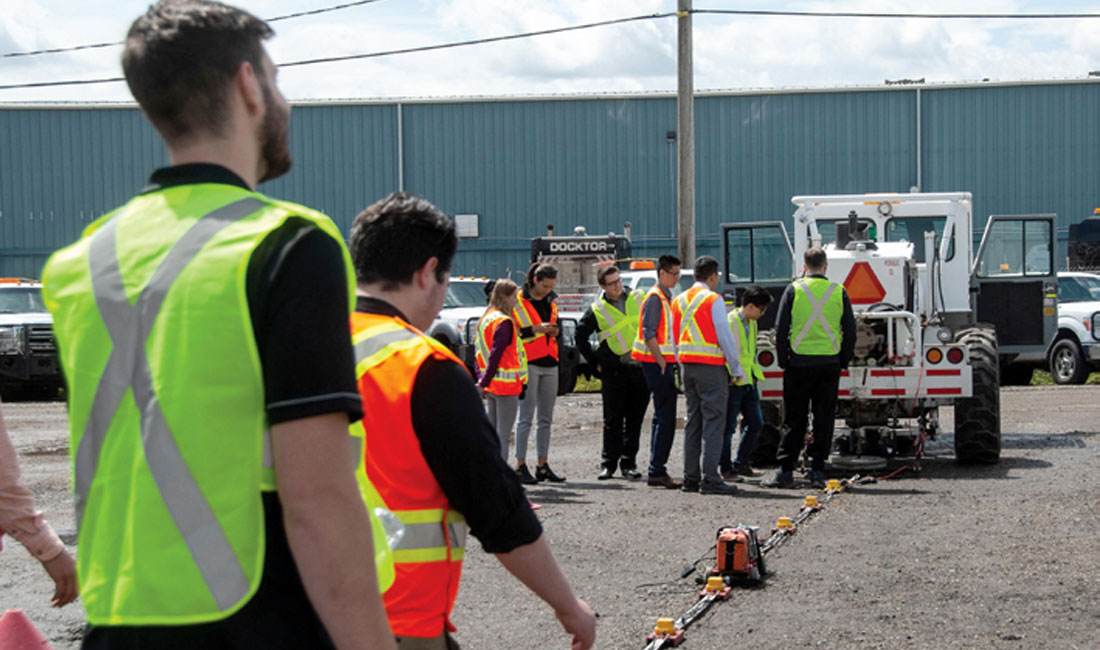 Without the support of our financial sponsors, venue hosts, and data sponsors, it would simply be impossible to run GIFT like we do at an affordable rate for students. A huge shout out to the contributing companies and individuals for this year:
Financial Sponsors: Imperial Oil, Jupiter Resources Inc, The Association of Professional Engineers and Geoscientists of Alberta (APEGA), Canadian Natural Resources Limited (CNRL), Repsol, Husky Energy, Brian Russell, Signature Seismic Processing Inc.
Venue and Meal Sponsors: Imperial Oil, SeisWare International Inc., TGS, Echo Seismic Ltd, CGG, Earth Signal Processing Ltd.
Data Sponsors: Sigma Explorations, Earth Signal Processing Ltd, Santos Geomatics Specialists, CopySeis Ltd.
Thanks to everyone involved with GIFT this year and for helping to make the 10th year anniversary a smashing success.
2018 CSEG-F GIFT Organizing Committee: Eric Rops, Moriah Rempel, Wing Chan, Ryan Link, Dave Artuz, Thomas Wagner, Daniel Sola, Stefan Djordjevic, Ian Macfarland, Jordan Domin