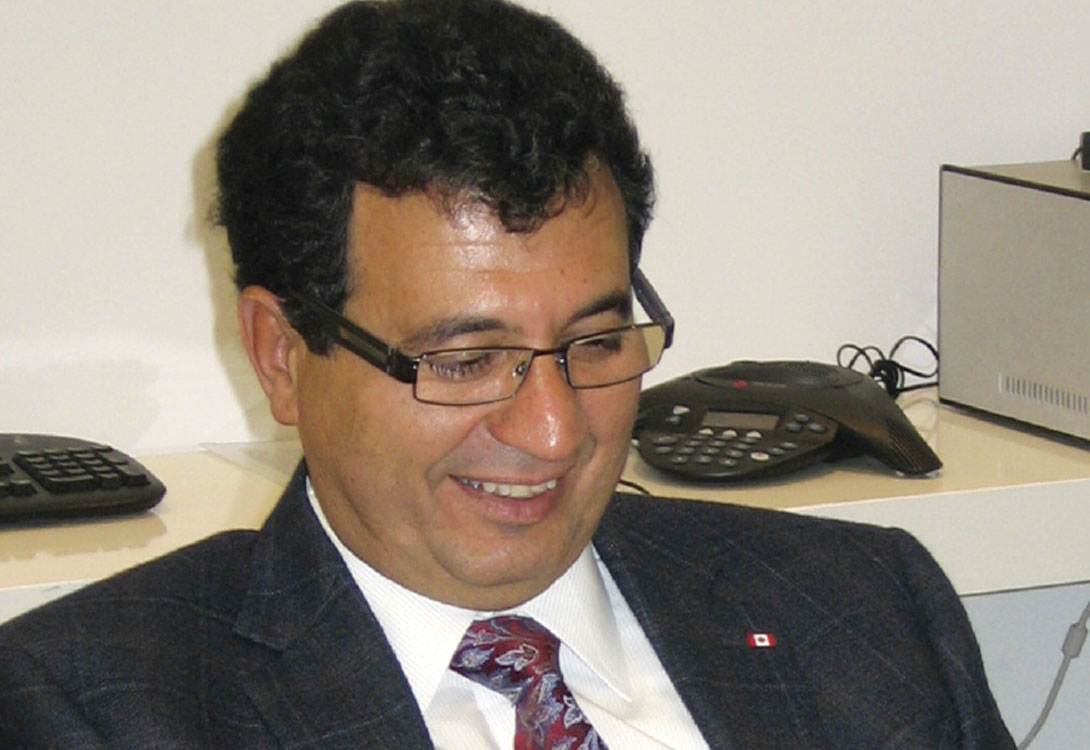 Basim Faraj is an Unconventional Gas Specialist with shale gas and coalbed methane exploration being his areas of expertise. He has been at the forefront of coalbed methane research and exploration since his work with BHP Coal in Australia and the University of Queensland. He has also worked as a Shale Gas and Coalbed Methane Consultant for several energy companies in Calgary. Basim has many years of experience in the geochemistry, mineralogy and exploration of unconventional reservoirs (tight sands, coalbed methane, shale gas and hybrid plays) in Canada, US, Japan, Middle East and Australia.
In 2002 Basim completed the first shale gas study in the Western Canada Sedimentary Basin for the Gas Technology Institute (GTI). He has chaired the Canadian Shale Gas Conferences, organized by the Canadian Institute in Calgary. Basim is a member of the CSUG technical committee, AAPG and SPE.
We approached Basim for an interview which he readily agreed to. Following are excerpts from the interview.
Famous Quote: "The revolutionary concept of hydrocarbon production from shale is without a doubt, the most exciting accomplishment of geosciences & petroleum engineering integration in the last several decades. This revolutionary concept is a bright chapter of innovation from the oil and gas industry that is providing the most needed commodity to the world: Energy."
Dr. Basim Faraj – Geoscientist, 2009
(Photos courtesy: Joyce Au)
Basim, let's begin by asking you about your early education and your work experience.
Yes, it seems a long time ago but I received my Bachelor's in Jordan. I lived my early years in Jordan and got my B.Sc. from the Science College in The University of Jordan in Amman. That was the only University in the country at the time so there was fierce competition to get into it.
What year was that?
I entered in 1975, and graduated in '79 majoring in Geology and Mineralogy.
Then I worked for a little bit in the Jordanian Geological Survey (The Natural Resources Authority). I traveled a bit and then came back and did my Master's at the same University but with a focus on exploration geochemistry and clay mineralogy. I was doing my Master's part-time, working full-time for the Natural Resources Authority. There was a renewed interest at the time in oil and gas exploration efforts. The late King Hussein wanted to know why the Saudis and Kuwaitis had all the oil and Jordan did not! So I was involved in several programs with collaboration from the World Bank, other European programs and US AID, designed to help in developing local expertise in oil & gas and mineral exploration.
That continued and in 1988 there was a big program with PetroCanada International Assistance Corporation (PCIAC) in Jordan, and I ended up working with terrific North American experts on all facets of hydrocarbon exploration under the leadership of Harold Williams, a great Canadian explorationist, for two years. My job was focused on exploration geochemistry and hydrocarbon producibility of several basins in Jordan.
Harold currently lives in Rocky Mountain House, raising buffalo and is still doing geology. We had the chance to work again assessing the shale gas potential of the WCSB in 2002 – it's a small world indeed!
The work in Jordan culminated in finding a little bit of oil, in the Azraq Basin north east of Amman, and then a relatively good gas basin at the border between Iraq and Jordan called Al-Risha Field, which currently produces around twenty million cubic feet of gas a day. It is used for electricity generation.
The Master's degree work was with Professor Hani Khoury. He is a great guy and the work was focused on understanding clay mineralogy and organic geochemistry – which became the focus of my career later on.
Good, so after doing your Master's in Geology and Mineralogy how did you decide to go to Australia for your Ph.D.?
That was easy. My wife is Australian. She said, "Let's go to Australia," and I said, "OK!" We went. She is from Brisbane so we lived in Brisbane and I worked there doing some consulting. It was tough at the time in 1990 to find work in oil companies; the oil price was not that great and I ended up working with Professor Ian McKinnon and Professor Chris Fielding at the University of Queensland. He established a new center called the Center of Microscopy and Microanalysis (CMM) and we were looking at various natural and artificial materials, including shale and coal and other minerals – radioactive, non-radioactive minerals – characterizing them in various scales from high resolution, transmission electron microscopy (TEM) and high resolution scanning electron microscopy (SEM), microprobes as well the newly invented environmental SEM. So we were characterizing various materials on nanoscale microchemistries and microstructures. The centre was a hive of activity of various disciplines and various expertises. There were geologists, material scientists, biologists, microbiologists, physicists, crystallographers and so on. I learned a great deal from working in that environment.
At that time, coalbed methane (CBM) exploration was new in Australia and the opportunity came to really further that work through an in-depth understanding of how CBM works in the Bowen Basin coals through my Ph.D. thesis work. I always wanted to have a Ph.D., so the timing and the topic were right. I obtained a scholarship (an Australian Postgraduate Research Industry Award (APRIA)).
The work I have done on the emerging CBM in Australia allows me to use and further refine all the skills I had in geochemistry, (both organic and nonorganic). As you are probably aware right now, there are plans for LNG export from the prolific CBM from the Bowen and Surat Basins. At the time it was very difficult to convince companies to take those resources seriously. Years later, it is big business! Things take time!
Yes, I was aware that Australia is into CBM in a big way.
In a big way now, but when I got into it in the early '90s, it was still not understood. But now it's a big business so it was important beginnings.
So your research work was mostly focused on the geochemical characterization of coals?
Coal is a source rock for gas and taking it to another level is required to making it a reservoir. That knowledge gained was very important prelude to getting into shale gas. I was looking at shale from the '80s as a source rock for hydrocarbons. That work was later evolved to working with PetroCanada and the Jordanian Natural Resources Authority (NRA) as mentioned before. I never thought for the life of me that the shales will be the reservoirs of the future! Amazing!
So you worked at BHP Coal, Hokkaido University, BHP Minerals – did you continue to work on coal or coal-related projects?
Yes, the geochemistry, cleat characterization and mineralization of these coal seams and the relationship to the tectonic setting of the basin. This was a major focus of mine and at BHP I was working there on CBM, because they had lots of coal mines in the Bowen Basin and wanted to maximize the benefit from the acreage they already had. BHP and other mining companies have giant coal mines in Queensland, some of them have 20 km or more of open cut pits. Great available outcrop and lots of core material as well, so it was an incredible data base to work with after I finished my Ph.D. The work at BHP complemented my Ph.D. work as now I had access to coal spanning the entire length and width of the Bowen Basin! So I came into a comprehensive understanding of what really makes these reservoirs work and where in the basin thickness spots occur.
I took that further and went for a year to Japan – for a fellowship, nominated by the Australian Academy of Sciences for one year in Japan. So I ended up working with Dr. Suzuki, a geochemist. We worked together in the University of Hokkaido in Sapporo on comparing the geochemistry of coals in Japan and Australia. I spent one year there. My wife Juliet speaks fluent Japanese; she was actually teaching the Japanese language in her previous life! The year in Japan gave me a very interesting insight into Japanese culture. We enjoyed life there, and made both Japanese friends and friends from other parts of the world. I drank a lot of beer and saki and enjoyed the snow festival! Such an amazing thing! My daughter Emily was born there. That was in '97, and after one year we came back to Australia and I continued consulting for various companies, various aspects of geosciences.
So how did you decide to move to Canada then?
During my work in BHP, Tim Clawson, the Head of BHP's CBM in North America, commissioned a group of Canadians – Mike Dawson, now President of CSUG, Dave Marchioni and Tom Anderson – to work on CBM potential in the Bowen Basin, at the same time I was there. Their work and mine complemented each other and we got to know each other better. By the year 2001, interest in CBM in Alberta started to take shape. So I got invited to do a multi-client study on the Ardley Coal Measures, similar to what I have done in the Bowen Basin. The WCSB and the Bowen Basin have many similarities in terms of structural settings as both are foreland basins. That was my first work in the WCSB. It was very good project and I got to know more people in Calgary and got to know the industry here better.
After I finished the project, I went back to Brisbane and then the Gas Technology Institute (GTI) in Canada offered me a job to help with their CBM and shale gas efforts.
The work at GTI was very important. As many colleagues and others know, the first look at shale gas potential in the WCSB took place and we ended publishing that work through GTI. It was a great effort with over 14 people involved in it. Many of them work in various companies exploring for shale gas. The other important project was related to biogenic hydrogen generation. That work had some potential for clean energy. Its time might still come in the future.
So you were still shuttling back and forth from Australia?
I continued to shuttle back and forth between Brisbane and Calgary for 18 months! Although the work was very good, the long commute started to take its toll on my family and me. So when Mike Gatens of MGV offered me a job, I said 'you have to let me bring my family here or I am not accepting the job!' So, this is how we ended up in Calgary.
After about one year with MGV Energy, I started working with EOG Canada. They were also very much interested in shale gas. I worked there for 18 months. Two important plays came out of that association: the Base Fish Scales play which added about 30% to their production from large parts of south east Alberta in their shale gas program, and the other was my work on the Horn River Shales. That was very important work that I worked on and brought to EOG, and it is now a huge play in Canada as everyone knows.
It started to be clear to me that in order to maximize my knowledge about these new style of plays, I needed to be involved in all aspects of exploration and exploitation of shale gas. Being a consultant was not going to do it, as you get shut out from other aspects of the work. I decided that I needed to be an employee of a Canadian company that makes decisions in Calgary and would allow me to participate in various aspects of exploitation, drilling completion etc. So I started the search and as you know, I ended up at Talisman.
I met the people at Talisman, and they really were getting seriously into and trying to understand, unconventional reservoirs, particularly. Further of course, I knew about Dr. Jim Buckee and his standing in the industry, so it was a great fit. I worked in the New Plays division under the leadership of Phil Pelletier and Dave Maddison and many others who are really trying to get an understanding of shale. Also, a big company like Talisman has great resources to do what is needed, as shale gas is expensive and requires a lot of costly initial work. The resources that a big company like that provides were immense. That was a good fit, good timing and I got involved in all kinds of great shale projects. It was an incredible experience really.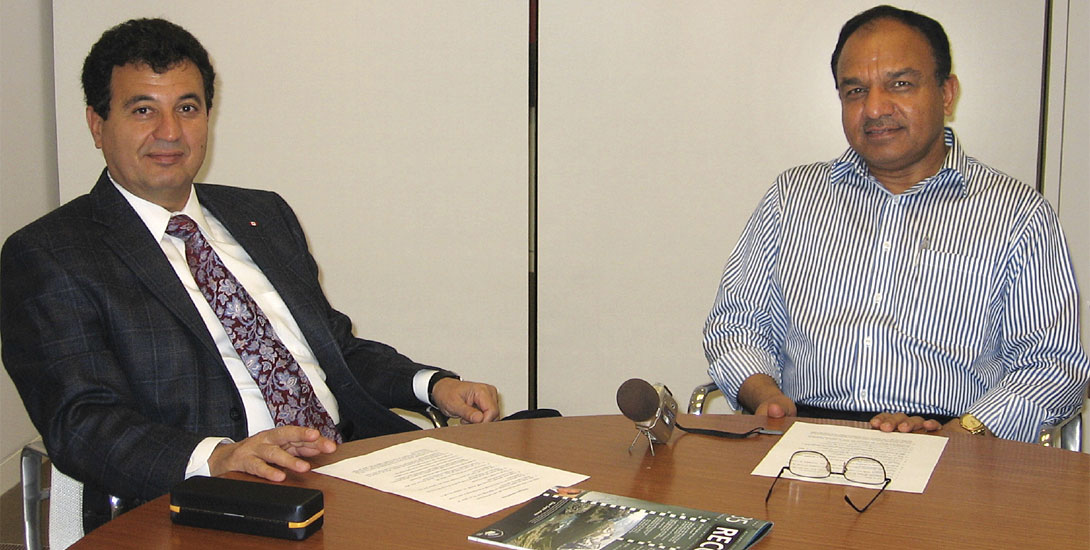 How did you feel when you joined Talisman Energy after running your own company for six years?"
Yes, I was running my consulting company and that's really interesting. Consulting is very, very important in the sense you have to be ahead of the game to really be on top of your technical abilities just to be marketable in that area. There were lots of projects that were kind of just getting started with shales, but with Talisman it was different. I could see the scope, the possibilities, the resources that this company had. I mean Talisman is involved in all kinds of plays, spread in Canada, the U.S. and Poland. These are expensive plays and all the credit goes to independents for discovering these immense resources, and now the majors are into it in a big way. In my position at Talisman as an unconventional gas specialist, I really had the chance to look at all these plays, to evaluate, recommend, characterize and de-risk them for the company, it was really exciting times.
Great plays that I worked on include the Montney for example – I put a lot of time into the Montney. It is a big, big play for Talisman and for Canada. Another great play was the Marcellus, before it was even fashionable. It was actually the first area we cored. That was with a colleague of mine at the time, James Duggan – he is at Hunt Oil right now – and that was the first thing we did, cored the Marcellus in New York State. Other great plays include the Eagle Ford, Utica and I had a chance to evaluate and understand many other plays like the Haynesville, Horn River and other international emerging plays that I cannot talk about.
Did you go into the Marcellus as the primary target, or was it a bit of luck?
Talisman have a lot of land in New York as a result of exploring for the Trenton Black River hydrothermal dolomite and there it was, all this Marcellus shale above. So we cored it and realized the great potential it has, but it took a while to capitalize on it as Talisman was a conventional company and there was some resistance to go unconventional.
But we went unconventional in a big way, and it's an incredible story. So I have worked on all these shale plays – Eagle Ford, Haynesville, Utica, lots in Canada. Some we've looked at but then chosen not to get involved, for example the Horn River – great shale but in the wrong place.
But there are still plenty of companies working the Horn River, are there not?
Oh, absolutely, but it's a tough economic play.
The recovery is not going to be as good?
Well, it's the drilling season, just three months of the year in the muskeg that is the issue. Now the potential might be better because there are LNG export possibilities opening up, but because of the cost structures I think it will be tough to compete with the lower cost shale gas from the US. The shale itself is great!
Could you tell us about the one or two papers of yours which have been published by the GTI?
Yes, that big work really showed that there are multiple horizons of potential shale gas in Canada, unlike for example in some of the U.S. basins where you have a Barnett in one basin and you have a Marcellus in another basin. We have here multiple horizons so the first thing I have done is to find out where the source rocks are in the basin. So the team started looking at those stratigraphic levels from the Devonian, the Duvernay Formation, the Doig Phosphate Fm, the Montney Fm, Exshaw Fm and some Cretaceous source rocks, and we started having a feel later on of what really makes these work as shale gas reservoirs.
Shales are different, they are not all the same; they are kind of like your kids, they are different, but you love them all! And so you need to understand all these differences, and I try to make my life simple. What are the source rock parameters in shale, do they have the thickness, do they have the thermal maturities, do they have enough organic carbon and so forth? And then at the same time you have to find out, do they have the reservoir properties, are they brittle enough, do they have the right texture and mineralogy, do they have enough gas in place, do they have enough permeability, do we have structural imprints on them, are we in a disturbed belt or not, and so forth?
So in the shale gas plays the source rock is the reservoir rock itself? You don't expect a lot of migration, similar to conventional oil or gas?
Exactly! These source rocks are really amazing! In the '80s and '90s I was looking for source rocks, I was looking to see what was expelled from these source rocks and chasing it into conventional reservoirs; now we are looking at what is left over from that process of migration, the primary migration. So after many years of chasing after the amounts of oil and gas that have left these source rocks, we are now looking at the amounts that never migrated away. Migration is really not an efficient process because of the low permeability of these rocks. So twenty, thirty, forty percent might have been expelled if you are lucky, but the rest is still left behind and that is what we are chasing in shale gas and shale oil.
Can you elaborate on one of these shale gas plays, in terms of more technical detail?
Well the Montney is a big, big, play. It is unique as are all the other plays. It starts in Alberta with a conventional part, and then as you move into to B.C. we start seeing it becoming more shaley, very thick, 300m or so. It gets over pressured, very brittle rock, and has very low levels of clays 10 – 15%, very low water saturation as well. That's really critical for that shale, we're talking about 5 – 25% water saturation and Talisman cored a great deal of rocks. Talisman was very serious about it, and in fact is the only company that cored the entire Montney, 300m of core. It's really a credit to the company that it recognized how important that is– we really need to understand various scales of these plays, nano scale, micro scale to meters, to kilometers, and you need to somehow be able to relate all those scales to each other.
So the Montney is still going and is a great play for Canada and Talisman, of course, and other companies. For the Utica, we had a large acreage position with partners and because of its large extent it has the potential to be a major play as well. I worked the Marcellus, and I really liked the Marcellus a lot. Talisman is producing around three hundred million cubic feet a day from it and I think it is the largest producer in Marcellus right now, so that's a great play for the company.
And of course there was the Eagle Ford announcement of the partnership with Statoil and so forth, and there are many, many other plays working into the system. Whether they are going to work, are they a good fit for the size of the company? Many issues have to be looked at first.
Is Talisman also active in the Bakken plays?
Talisman had a presence in the Bakken but it was divested.
These are all plays in gas?
And oil too. Shale gas and shale oils are a remarkable story. I never thought it would be this big. It's really remarkable.
So, from your experience can you just list for us the characteristics of shale gas and shale oil?
Well, I think the way to approach shale gas and oil plays is to be systematic in your approach. I give this in my courses and internally as well – you have to understand the scale and the variability and the heterogeneity of those reservoirs. You can't really look at them as homogenous materials simply because we see them looking similar on the logs. We have to resist the temptation to conclude their similarity based on partial information. The heterogeneity of shales is a real one but the scale – we are not used to that. Remember for the last hundred years or so where we have been looking at conventional reservoirs – sandstones, limestones and the like, you can see them clearly, you can look at the logs and there is good story or a bad story to tell. For shale though, it is something different, where you are unable to calculate water saturation or accurate porosities etc. Core is needed due to scale problems. Furthermore, shale was viewed as a problem. If there was 100 m of shale, it gave drillers a headache. But now it's a new thing and the credit really goes to George Mitchell, of Mitchell Energy. He is a pioneer in this field and of course we can't talk about shale without mentioning him. I had the great pleasure of meeting with him and interviewing him for the shale gas conference that I chaired for the last 6 years. It is organized by the Canadian Institute for the 7th year in a row and is held in January in Calgary every year.
The Shale Gas Summit?
The Shale Gas Conference, by the Canadian Institute. We (my co-chair is Richard Moorman of Southwestern Energy) interviewed George Mitchell – he is 91 – and we will be broadcasting that interview at the Conference. He is a remarkable person and the learning from what he had done puts things in perspective of how important perseverance is. His engineers and geologists for several years were telling him, "You are wasting your time; you are wasting your money!" But he kept going, convinced that there must be a way of getting that gas out of the shale in a commercial way, and he did it!
So what do you look for in shale? You really need to understand what are the critical parameters, the range of parameter values that can work for you. These are source rocks, so you have to understand what the source rock parameters are and then you have the reservoir properties and you need to do that, in every scale. You need to employ different techniques for different scales. If you are looking for pore throats, because the grain sizes are so small, you need to use a high resolution SEM, thin sections don't work for that. So that's one step down. Then logs, permeability, water saturations, oil saturation, gas saturation, texture, porosity, gas in place, etc.
Then you have to look at the organics, characterize the organic material over the same section. This could be like a hundred meter, fifty meter thick, the TOC and also the thermal maturity and the variations of that within a unit like a hundred meter thick. What is needed is a holistic approach to those unique, extreme reservoirs.
Now, where should I put my well in this section for example? So we need to characterize that. And so now you are jumping up to micro scale from a nano scale picture. The pore throats have a nanoscale permeability – they are like seals and cap rocks – but the technology makes them work.
So you have to understand that aspect of it and then the reservoir itself is tens of meters. So you jump up to an even bigger scale. Then you start talking about kilometers, lateral extent and the variability there. Then you have a structural imprint on all of that and a stress imprint on it, so now we have to use adequate tools. 3D seismic, 2D seismic, and other larger scale tools for that bigger picture. So the exploration team has to have the ability to switch between various scales. If you don't do that then you are not maximizing the benefit from these reservoirs to the company.
Right, so how do the shale oil systems differ from the gas systems?
Well, these are all shales in general, as they are getting buried and the kerogen itself becomes unstable. That solid kerogen material starts breaking down to oil and that oil, if you heat it will continue its transformation, and then ultimately itself starts to break down to smaller molecules and become gas. The breaking of oil molecules is responsible for a great deal of over-pressuring in these reservoirs because there is simply not enough permeability in them to dissipate the products under reservoir pressure.
So shale oil is really the same reservoir as shale gas, but still in the oil window.
So it needs to become more mature to give gas?
The gas window, that's where thermal maturity characteristics become really important. It's like, "OK, do we have dry gas, do we have condensate, or wet gas and oil?" And that's the success of what we see in these plays – they are actually producing oil, and they produce gas in various quantities and it's really remarkable. I thought it was amazing for these plays to produce gas. Now they are producing oil from it. The shale gas revolution just keeps getting more exiting. These are tough systems because of the various types and components of oil present. You have different viscosities, different phase problems, so care has to be really taken to understand a lot of these issues and they will yield a lot of the hydrocarbon of the future for us.
Okay, l suppose you need to characterize shale gas formations – how do you approach doing this, because there are different people who might do it in a different way?
We are lucky in the WCSB because we have a lot of publically available data, and other mature basins are similar. This is not the case in other parts of the world. So in Canada we are lucky, we have a lot of core available, sometimes by mistake, people cored it, they are looking for a reef or something and it's a shale. So there is core available – there are a lot of geochemical data available to us as well, as through the GSC over the years. For example, there are over a hundred thousand rock – eval pyrolysis data samples. So I use a lot of that data. My approach is to characterize shales by first finding their source rock parameters. You have to understand the geochemistry first, then understand regionally what are the variations in geochemistry, where are the TOCs concentrated. In the study of shale potential in GTI work, we mapped a lot of those parameters for lots of the formations – they are available for all to see.
If you have simple things like mud logs, they tell you if it's light gas or other hydrocarbons released from those formations, then you go on looking if there is any core available, if not then there are cuttings. You need to get some measurements there, like what mineralogy, what geochemistry and after you characterize that, if you have land you will go and drill and complete the units and good luck to you!
Vertical completions are good enough to start. See if we can frac the shale, see if we can get gas, sustained gas production and all that. If you have the land that will be great, as you have to be very careful how to approach land sales – nothing cheap nowadays is left in Canada or the U.S. Then you have to understand variations and the only way to do that, is to have some cores and a significant number of wells completed. So you might have to spend C$ 100 million before you truly know what you've got.
And then you complete, you do the pilot thing, and then that evolves into projects, and the cycle continues and you keep improving the production by integrating – you need a multidisciplinary approach for that. This is something I learned early on in Australia. And that's what I think is needed to approach shale gas, because it has multi facets of earth sciences and engineering, drilling, completion, land people, geochemists, mineralogists and geologists and all really have to work together as a team. This is not easy because we don't have that culture in general. So on some level we have to learn and we have to persevere with it and it takes time, but I think that's the approach you really need to take – a holistic approach for the play.
So do you really use seismic data for characterizing shale gas formations?
Yes. I gave a talk on that recently at an SPE luncheon. 3D seismic can characterize 100m, 50m. We need to know the structural setting, the faults for example, so we can avoid them. We need to know where the fractures are and what type and scale. Fractures are a good thing. Fractures are good and faults are bad.
Because they help guide how to fracture the formation for a lead in the gas?
Yes, you need fractures. Existing fractures help create more complex induced fracturing. There are large volumes of water injected into these formations at high pressure, 100 barrels per minute, and a lot of sand. We try to understand what is happening as much as possible; we use microseismic, log microseismic. Am I creating enough complex fracture or linear fractures? What can I do to change that? So yes, we use 3D seismic on all wells now that we drill in the Marcellus for example. You have to place them so you are getting one or two thousand meter laterals. A lot can happen geologically in an area like that, so yes, 3D seismic is I think essential and there is a lot of information, like curvature information we use.
I saw you had used curvature analysis in your talk.
Yes, curvature attributes and now we are trying to extract more information from microseismic and combine it with conventional seismic attributes. These will be very exciting areas for geophysicists and geologists to get into, and I think there is a lot of information from these techniques, but we do not yet know how to fully use them. I think now the time has come to try that.
Tell us about the most exciting moment in your professional life.
Oh man, I would say there were several probably! I am lucky enough to have some of the unconventional reservoir work I have done, like for example in CBM in Australia, to become big enough to be exporting LNG. It took 15 years but it is happening. Then there is a parallel here – I worked in shale in Canada for the last 10 years and now it is big enough also to be exported by LNG from Kitimat! That is fantastic! But probably I would say that the most exciting thing is really how the shale story evolved in Canada and I was lucky enough to be a part of it. Shale gas production in the US grew from about 3% in 2005 and now it is over 20% of total production! Also, seeing Talisman transform in a big way from a conventional company to a shale gas company in a short time! I guess I am lucky. That's a great moment to see the evolution of shale gas in a very short time, just six or seven years now, from almost an academic concept, at least in Canada, to something serious with Exxon Mobil and Chevron and Shell getting into it a big way. All thanks to George Mitchell!
Fanning out all over the world too!
Yes, I would say from all the things I have done this is probably the biggy.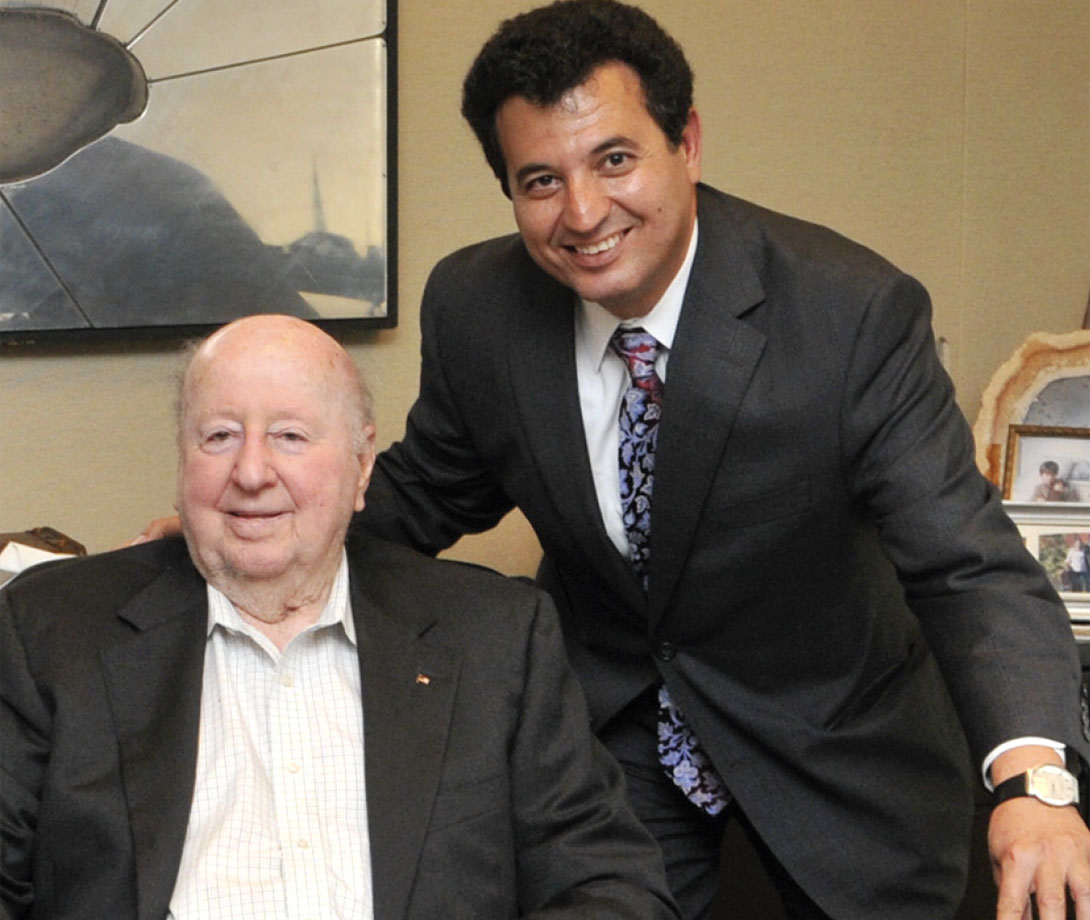 Tell us something about the most challenging project you may have done.
Most challenging…they all are. My Ph.D. work and the work at BHP, figuring out the paleofluid flow in the last few months of the projects after spending years of intense work – that was really challenging and rewarding! Nothing of value comes easy. But after you understand it, it becomes easy. Right now the challenge for me, is to really understand shale oil reservoirs. The process, or questions to be answered are: how does this system work, how can we get commercial quantities of oil and gas from nanoscale rocks? I don't understand that system, but I am making headway with it. But just to understand the range of parameters that make it work, right now it's very challenging.
In the next few years it will happen.
It will happen and that will be fantastic.
Unconventional plays call for unconventional solutions. So what do you think of the emerging technologies and techniques that could help image shale plays, and produce from them?
I think it's a mind set. You have the scale, the variability, and the heterogeneity of these reservoirs and using the proper techniques is essential as you said. If we are not solving problems in a timely manner, then a lot of effort and money is wasted. It is easy to say things like think outside of the box, but that's actually very tough because of our limitations. I believe our learnings and experiences are also part of the problem. They can be helpful but can also can be problematic, so I think just using the tools and the technologies available to study these reservoirs, and using the proper tools for the various scales is the most important. We also need to recognize the limitations of our tools and concepts, and embrace the exploration risk.
I believe that 3D seismic and microseismic can help a great deal. There is a lot of information there that we are not using or need to use. For example, where does the frac water go? Where is the frac sand? Can we find out? What is our optimum spacing? What kind of oil and gas recoveries can we hope to get? Before spending hundreds of millions of dollars on each play, perhaps there is more to learn.
So 3D seismic and microseismic are good technologies?
They are great technologies, and essential. For these types of extreme reservoirs, you need to create a great surface area. Well, if you don't have diagnostics like microseismic and tracers and all that, well the present day models that are present in the industry – which are created using bi-wing simple fracks, we know they do not work – if you don't have these diagnostics, how do you know if you are effective in producing your shale? How would you know your recoveries, because it's all about recovery? You have a 100 bcf per section, you put in six wells or eight wells per section, you need to know how much you are recovering from the gas or oil resource. So in a way the companies are working very hard to understand, because we know the gas is there. So it's about optimization really and we need to use the proper technologies for that and luckily there are multiple technologies and disciplines available for various scales, so we need to integrate all of that.
The next question has to do with the productive and non-productive types of shale. Do you distinguish them by way of the TOC, the porosity, and how ductile the shale is? Is it a case that the less ductile shales frac better?
Yes, there are multiple criteria, and you need to look at all of them. As I said, each shale is different, and has attributes that will help you determine if it will give you an economic opportunity or not. The Montney is not a Marcellus, but it's still a very good shale gas play. So you are correct, it's not just one criterium we look at, it's several. You might have the TOC but you don't have the proper mineralogy. A lot of the Cretaceous shales in the WCSB for example with four, five hundred meter thick pay zones, a lot of them have a lot of clays and ductile materials, so although they are source rocks, they don't have the reservoir properties. You might find some smaller sections that would work, but the rest is not going to. When was the last time we saw a big major play in the Cretaceous in Alberta or B.C.? Not for a while. So yes, you have to look beyond just one parameter or two or three, you need to have all aspects. The depth for example if you are too shallow, well the pressure is low, so you need to have proper depth for that and thickness. If the shales are too thin they are not going to work and so forth. So you have to look at it holistically.
Do you volunteer generously for professional societies, like the CSPG for example?
Yes. I think as an industry, Calgary is an amazing place because of the sheer number of oil and gas companies we have, and the number of professionals and young people who work on these reservoirs. I think it benefits all of us as an industry. I look at it as, if I can help by volunteering either through giving courses or presentations, or being part of committees like CSUG or chairing conferences, if I can help to minimize some of the mistakes that either myself or other people went through, why not? Everybody will benefit from it and why not dissimilate that knowledge that is going to be helpful for everyone. Knowledge is to be shared and to be disseminated. Of course, recognizing the commerciality of some of the issues, you can't of course talk about certain issues some time, that's a given, but if you want to explain to people about what you know, what TOC means and what other properties we should look for and help them on the way, why not?
So you also conduct courses on different platforms?
Yes, some things I am involved in are through the societies and some internally as well for Talisman; I give a lot of presentations on various topics within the company to educate our people as well as facilitate speakers and professionals from other disciplines or other companies and service companies, to give presentations and seminars. It is a continuous education because you are going to take the work force with you within your company or the industry in general. We are all in the same boat kind of thing. We need to advance our knowledge and collaborate with each other, really.
So there is a learning curve for everyone here.
Yes, a learning curve for everyone and we can all learn from each other. We need to educate, the young people who are coming into the work force right now, especially as it's likely they will be working with these unconventional reservoirs for the foreseeable future, and hardly anyone in the university teaches the technologies and methods employed, at least not yet.
What personal and professional goals are you working towards? What are your plans for the future?
Well, the success of the shale gas plays is dependent on the stability of the natural gas price. Right now this makes it very tough, because shale gas is abundant. The story of shale gas is really remarkable, and is going to be analyzed for many years to come. If you think about it, in just three years, from 2007 until now, the industry discovered five giant gas fields in North America – five giant gas fields! The Horn River, the Montney, the Marcellus, the Eagle Ford and the Haynesville. Five giant gas fields in three years! When was the last time we discovered anything as big? But that remarkable achievement and success has translated to an abundance of gas and it's affecting everyone. So hopefully this will correct itself, which it will, it will have to, but you know it might take some time.
I would like to see unconventional oil and gas shale plays become a global thing, and there is momentum towards that happening. I call them democratic plays. There are shales in many countries, unlike conventional oil and gas, which is primarily found in a hand full of countries. This means there is an opportunity for other countries to rely on their own cheaper energy for the future, and it is clean energy, the cleanest energy we have. I think that being part of that would be a tremendous professional success.
Personally, of course I want to see my kids grow up and enjoy their time in Canada, and as well I have a soft spot of course for Australia, so I will probably share my retirement between the two places. I consider myself to be very lucky to have the opportunity to be in Australia as well as Canada.
It will be a good mix – when it gets cold here, you can go there!
Yes, indeed! Actually when I was commuting I would go from January here with shoveling snow and when I arrived 24 hours later I am on a sail boat. So really, I love both places. Canada is a tremendous country, Calgary is a great city, my family and I are really enjoying it. Professionally, I am really lucky to be part of the big shale gas story, it is satisfying.
Oh, I am sure it is. Basim, tell us, what other interests do you have apart from this shale business?
I love fishing, I go to Alaska to fish for halibut and salmon; I really enjoy that a lot. I like hiking a lot and we are so lucky in Alberta. My family and I love to travel. I have traveled to 46 countries so far and I have lived in six of them. We enjoy our new dog now, and take him for walks. He is such a character. I enjoy reading and listening to music.
Let me ask you the last question I have. What would be your message for young geoscientists who are entering our profession?
Geology and geophysics are great disciplines. It is a very fantastic era right now. Go into it with a passion, with any work you do. I think you have to have the passion for it and if you don't, then maybe you should find something else that you are passionate about. Geology and unconventional reservoirs right now are just that for me. They will be with us for a long time and there are challenges, technical and environmental, and there are lots of exciting new frontiers that can come out of that. I encourage them to just work hard, enjoy life and get into it in a serious way. Try to learn from the best, always, that's really the way to do it.
Just a final question, in all these questions that I have asked did you think of any question that you expected me to ask and I didn't?
I just want to add that meeting George Mitchell was the highlight of the year for me and it was the first thing I have done after I exited from Talisman. Right now I am having a break before the next adventure!
Okay, well I thank you very much for giving us this opportunity to sit down with you and chat and we hope our readers would benefit from the information that you have shared with us.
Thank you so much! thanks for the opportunity to speak with you and your magazine!