Many volunteers work behind the scenes, ensuring that CSEG initiatives are successful. Those who want to volunteer, or to say thank you to those who do, often don't know what committees and opportunities exist.
This column aims to bridge those gaps. In addition to the column, the CSEG website will be updated regularly with committee and volunteer information.
– RN
Digital Media Committee
The Digital Media Committee (DMC) is one of the CSEG sub-committees that works tirelessly in the background ensuring that the website, Twitter, LinkedIn and other digital communications are functioning and effective. Jason Schweigert has recently replaced Will McCarthy as Chair of the DMC and is supported by a crew of enthusiastic volunteers including Jocelyn Frankow, Marc Boulet, Jonathan Schneider, Matteo Niccoli, Meghan Brown, Kurt Mulhall and the current Director of Communications, Keith Millis.
To date, the LinkedIn Group, CSEG (Canadian Society of Exploration Geophysicists) has 431 members and Twitter, @CSEGonline, has 235 followers. We encourage you to connect and communicate with your society, and to pass along news of the CSEG, geophysics and the industry through your own digital networks.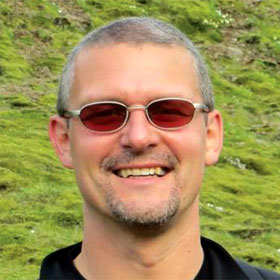 Marc Boulet is as dedicated to the CSEG as he is to riding into work – be it rain, shine or snow, +30 or -18°C. Starting as a CSEG-APEGA undergraduate liaison while at the University of Calgary led him to the Luncheon and Foundation Scholarship Committees as well as Outreach participation before he joined the DMC in 2012. While there was no fixed agenda for the DMC, Marc and the other volunteers juggled a number of tasks and Marc took on the responsibility for the external calendar. When not volunteering for the CSEG or 'In From The Cold' or interpreting seismic within the Western Canada Sedimentary Basin, Marc and his wife Shelby are enjoying the great outdoors with their 5 and 6 year old kids. For the CSEG, he sees volunteering as a great way to meet a cross-section of industry professionals and finds that
the variety of active volunteers is astounding.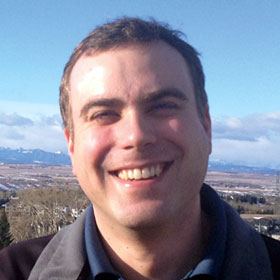 Will McCarthy joined the DMC in 2012 and is only leaving now to transfer internally to Denver. He volunteered so he could meet other people in his field and discovered that he wasn't truly part of the geophysics community until he started volunteering. Many committees broadened your experience through networking, marketing, and project management and in this case the DMC gave Will a taste of what it may be like to work in another field such as IT. Finding time to volunteer is often difficult, but with a supportive employer and small enthusiastic committee – it is worth it.
Like Marc, Will is a keen cyclist and has acted as the Lead Cyclist for the CSPG/CSEG/CAPL Road Race & Fun Run for the past few years, so it is appropriate that when asked about tough times, Will advises
keep a positive attitude and ride through – there are better times ahead.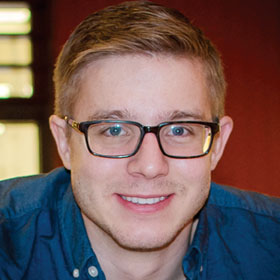 In 2012 Jonathan Schneider graduated from the University of Northern BC with an MSc in physics specialising in optics and photonics and now works as a seismic land processor. At 3pm on Saturdays you can find him either shopping at Ikea with his girlfriend or running, biking or climbing in the Rocky Mountains. He joined the DMC in 2014 and is enjoying the active participation with the CSEG. When asked about increasing the CSEG's social media presence Jonathan is quick to point out that millennials get information that way so
we should interact and engage with new graduates through social media