FREE!!!! NO CHARGE!!!! I just wanted to get your attention and remind you that announcements in "Tracing the Industry" are free of charge. You can send announcements about new positions, new contact information, promotions or retirement.
This month I am sharing information on a charity "Energy For All". Many of you will have met Roselyn Himann in the past when she was with "Light up the World". You will see that they have an information session on May 18th. I plan on being there and hope to see others from our community.
If you would like to share information about a charity that you are involved in outside of the seismic industry, let me know. I would be happy to include it in this column.
You can send any submissions to me at carmen.swalwell@shaw.ca or 403-560-8431, follow me on twitter @ carmenswalwell or find me on LinkedIn.
On the Move...
SeisWare International welcomes Marnie Slobodian to our sales team.
We are pleased to announce that on February 29, Marnie Slobodian joined us as our newest Sales Executive. Before joining SeisWare, Marnie spent 11 years in the oil and gas industry, most recently with MicroSeismic Inc.
Marnie can be contacted at mslobodian@seisware.com or 403-265-6577 ex 1650. Welcome to the team, Marnie!
Divestco is pleased to announce that Jeff Kary has joined their seismic brokerage team. Divestco is excited to welcome him as his knowledge and experience will be a valuable asset for Divestco in continuing to provide the industry with the best in seismic services. Jeff encourages his clients old and new to contact him at: jeff.kary@divestco.com.
Moving on Out...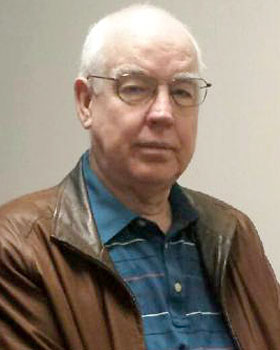 Wilf Reynish has chosen to retire from the industry at the end of March, 2016.
It has been a pleasure working with you Wilf, over the course of your years of service here at Divestco. Congratulations on your long-awaited and richly deserved retirement!
As a Group Leader and Training Supervisor, you have done a great job during your tenure of "10 years" with Divestco and a total of "15" years with Geo-X Systems/ Divestco. For many of us, your career has been a model to follow. You have truly helped shape the Processing group and we are sad to see you leave. We are grateful for all of your dedicated hard work and you were a significant asset to our organization.
Starting your career in March 1975 with Veritas Seismic as a Processing Supervisor, you transitioned to take on more responsibility as Executive Vice President from August 1993 to December 1996. From April 1997 to September 2000, you were a Consultant for 3D & Special Projects with Precision Seismic Processing. Finally, a move to Geo-X Systems eventually landed you at Divestco through an acquisition in 2006.
Your efforts have helped Divestco Processing achieve various milestones and we hope you have also enjoyed working with us. We sincerely hope that you will be able to enjoy this next chapter of life. May you retire knowing that you have made a remarkable contribution and have touched the lives of your colleagues in immeasurable ways.
Wishing you and Marjorie a great life ahead! From all of us at Divestco.
Giving Back...
Energy For All Event – Information Session
Date: Wednesday, May 18th, 2016
Location: Fort Calgary, 750-9th Ave SE
Time: 4:30pm to 5:30pm
Who: Everyone
Why: You are invited to learn about the Energy For All programs, activities and plans for the year.
Cost: Free
Energy For All is an Alberta based non-profit organization/ humanitarian organization that has a goal of working toward a world that provides Energy For All and increases the quality of life for people in the world. We accomplish this with 3 main initiatives/programs.
Provide local education and awareness of global poverty focusing on water, energy and waste water in a global sense. We offer renewable energy workshops to Canadian youth in schools. We encourage active listening, inquiry based learning and hands on participation and include a section for participants to assemble a solar LED lantern. Energy For All recently did a renewable energy workshop with a grade 7 class at the Marie Montessori Education Centre.
International Development – Energy For All works in developing countries where there is a high incidence of people living in extreme poverty and in has created programs to provide clean drinking water, wastewater and energy infrastructure where people do not have access to electricity or clean water. Energy For All is currently fundraising for a flush toilet project in Tanzania, solar LED lighting microfinance project in Nicaragua and a water/energy program in Ecuador.
International trips to project destinations where people have the opportunity to see where their dollars are being spent and can use their own unique contribution to the world by increasing the quality of life for people in developing countries. Energy For All has created an educational program with technical and leadership learning modules culminating in a trip to either Ecuador, Tanzania or Nicaragua.
Energy For All focuses on the uniting factors of humankind and encourages people to reflect on their own experiences to benefit the world. Bringing people out of their comfort zones (Canada) can provide fertile ground to recognize how and what we can all do to support global prosperity. If you're interested in donating or participating in these projects please contact Roselyn Himann at roselyn@energyforall.ca or see www.energyforall.ca.