We recently found a great live music venue, Gallery House Concerts. (www.galleryhouseconcerts.com) The concerts are in a private home so you get up close and personal with the artists. Gallery House describes themselves as " A haven for primarily acoustic folk singer/songwriters of hard/trad/alt folk, blues, blue grass, celtic, R&B, rockabilly, country, Americana and roots/soft/folk rock." In December we attended a concert and dinner with John Wort Hannam. There were only a dozen of us so it was very intimate. The sound, lighting and staging are very professional and it is hard to believe you are in someone's home. So if you are a fan of any of live music check them out. Maybe we will see you there.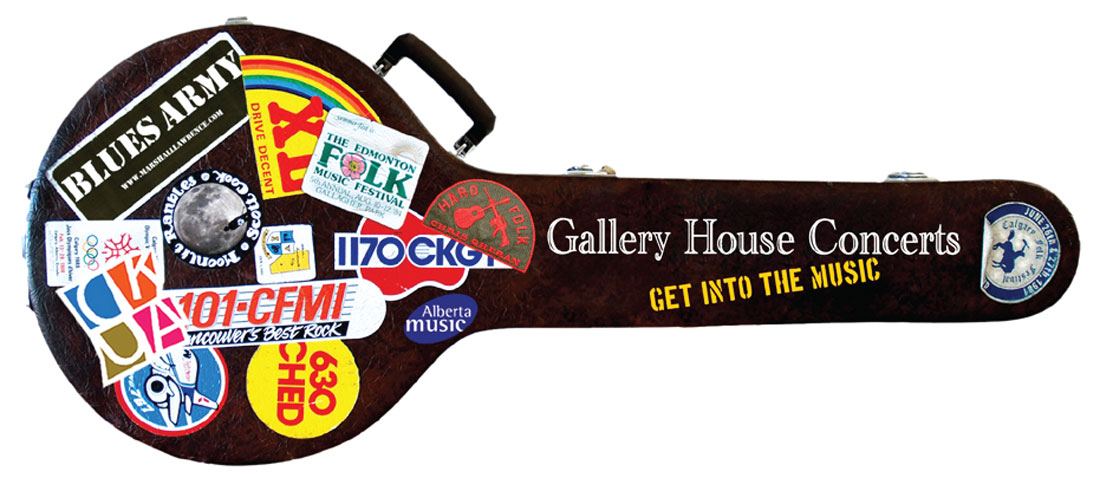 If you would like to put in an announcement about a new job, promotion, retirement or a birth announcement please feel free to send it to us. Individuals write their own announcements, so they are welcome to put in as much or as little detail as they wish. This way the RECORDER committee is sure we are only printing exactly what you want!
On the Move...
Vic Urban is pleased to announce an affiliation with OptiSeis Solutions Ltd in the capacity of Sales and Marketing. OptiSeis is a geophysical acquisition design company experienced in all techniques used in hydrocarbon and mineral exploration and production. Their expertise provides parameter design, survey modelling, QC, and recording services. My primary efforts are in raising awareness of the OSD seismic acquisition design software system. This is a unique, time efficient, user friendly system that provides layout design, survey assessment, optimal station position, projection and interactivity all at your fingertips. There are also exciting developments in 3D modelling and microseismic which will be presented during the upcoming months. I am available to provide information on all of the products and services provided by OptiSeis. Please contact me via email at vic.urban@optiseis.com or call me at 403-819-0103.
Also I wish to reassure my existing clients that I will remain available to provide seismic data brokerage with Target Data Ltd., one of Calgary's pre-eminent brokerage and seismic data management companies. That brokerage service includes decades of experience throughout the Western Canadian Sedimentary Basin, Ontario, Quebec, Offshore East and West Coast, the NWT, the USA and Australia. Vic's contact information is vic@target-data.com and phone at 403-819-0103.
Advanced Safety Paramedics is pleased to announce that Ryan Barnett has joined our team as Corporate Sales, Calgary.
Advanced Safety Paramedics provides remote access medical treatment services to the Oil & Gas, Construction, Pipeline & Mining sectors.
Ryan has over 20 years experience in the industry. His commitment to both integrity and to quality of service will be an asset to Advanced Safety Paramedics and a definite benefit to our clients.
Ryan would like to let all his friends and colleagues know that he can be reached directly at 587-296-0061 extension 5 or via email at rbarnett@aspems.com
GEO-X Systems Ltd. Reunion: May 22, 2015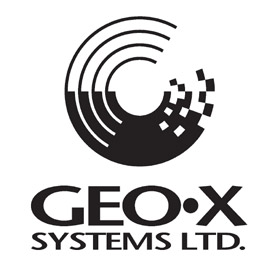 If the 1994 logo caught your attention, Laurie Ross sends the following announcement.
For all of you who worked at Geo-X Systems Ltd. at some point in time (1969 – April 2006), come and reconnect at the Geo-X Systems Ltd. reunion, Friday May 22nd 2015, 4:00pm at The Garage Sports Bar #194, 200 Barclay Parade SW, Eau Claire Market Calgary, AB.
In order to get the word out to past employees please extend this invitation to others by sending missing email addresses to info@geo-x.com and an evite invitation will be sent out. We need your help to spread the word!!