You may have noticed that there was no TTI column in the October issue. For the first time since starting to write this column, I didn't have one announcement! So keep sending your announcements in. It is free and a great way to communicate with the CSEG membership.
We just returned from a three week vacation in South Carolina! We were in Charleston for a week then Hilton Head for two weeks. It is a beautiful place and we certainly got to experience southern hospitality. It was usually about 88 to 93 degrees Fahrenheit but with the humidity felt like 95 to 104. It was nice to get home to the cooler weather. And we missed the snowstorm. The one thing I won't miss about South Carolina is the very large flying American cockroaches!
On the Move...
Divestco Software and Data is excited to announce that Todd Keedwell has been promoted to our Geophysical Technical Sales Specialist. This means that new and existing clients of Divestco's Geophysical products will benefit directly from Todd's expertise to ensure that they have the right products and are getting the maximum value from their investment. Way to go Todd! Todd can be contacted at todd. keedwell@divestco.com.
Arcis Seismic Solutions, a TGS Company, is pleased to announce the appointment of Andrew Dyke to the position of Offshore Sales Manager, North America Arctic. Andy will be responsible for all aspects of offshore multi-client data sales in the Eastern Canada and offshore Alaska. He will be working on the team with Steve Whidden, Business Development Manager for this region.
Andy has a BSc (Hons) in Geological Sciences from the University of Leeds in the UK. He brings over 25 years of geophysical experience from all over the globe. His most recent assignment was with WesternGeco in Perth, Australia, where he was responsible for managing the data processing and multi-client seismic business. Andy has recently returned to Canada, his home country, to enjoy the mountains and to sail cold prairie lakes again.
Andrew can be reached at andrew.dyke@tgs.com or 403-510-8055.
David and Marzena Feuchtwanger have swapped spaghetti for scones, and espressos for tea. After almost four and a half years in Milano, Italy, ENI transferred Dave to work in London, England in April this year. They packed up their belongings and memories and jumped across the Channel, leaving behind a city that they very quickly got used to calling home. The kiddos are growing and are adjusting really well to life abroad and haven't complained once about their mandatory school uniforms. David now works in the Unitizations group, and Marzena, though still in retirement, is wetting her feet by prepping for an eventual return to work by having enrolled in a Master's in Marketing program at the London School of Business and Finance, commencing in the fall of 2014. Follow along at www.rascalsamongroyalty.com.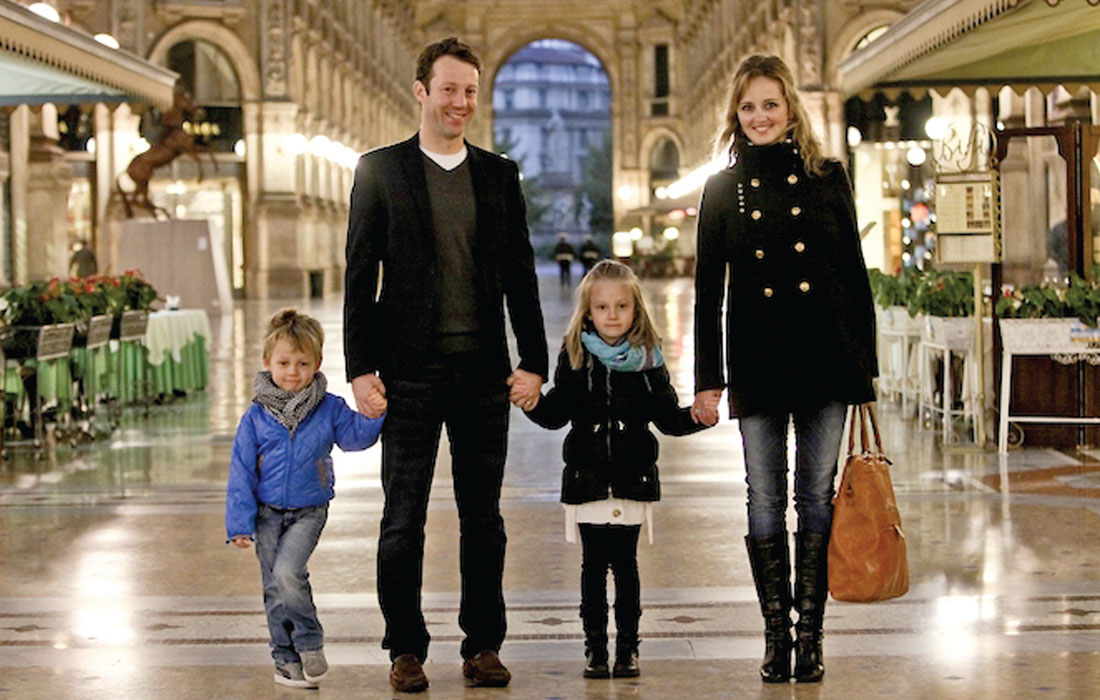 Moving On Out...
Ioan Dobre would like to let his friends and colleagues know that he recently retired from Suncor Energy after 20 years with the company. He can be reached at 403-244-2734 or dobrei@telus.net.