It is with great sadness that I include an obituary for an ex co-worker of mine. I was fortunate to work with John Fisher for two years while I was at GSI. I really enjoyed John's sense of humor and working with him. My sincerest sympathies to his family, friends and co-workers. You will be missed John.
ON THE MOVE...
Transform Software and Services Inc. is pleased to welcome Mark Tobin, as Canadian Account Manager of Sales and Support to the Transform team. Mark has a Bachelor of Science (Honours) in Geophysics from Memorial University of Newfoundland, and is registered with APEGGA. He brings considerable experience in the oil and gas, geotechnical and mineral industries, and has recently worked 3 years in the seismic sector in a Product Management and Technical Sales capacity. Mark can be reached by e-mail at mark@transformsw. com, or by phone (403) 668-9530.
Impact 2000 Inc. would like to welcome the following people to our exceptional Impact team:
Denise Clements (403) 531-9715, Survey Acquisitions / Marketing Representative
With 25 years experience in Geophysical Data Management, Denise has 5 years field experience, 20 years data Management, Marketing and sales with major oil/gas and service companies. Denise will establish new clientele with Impact's team for Data Management and Seismic Survey Programs. denisec@impact2000inc.com .
Darryn Listwan (403) 531-9723, Marketing Representative
Darryn has 9 years of sales experience. His background is business-to-business sales. He is focused on developing relationships, which involve 3 important aspects, trust, like, and respect. darrynl@impact2000inc.com.
David Reynolds (403) 531-9724, Operations
David has 10 years of Seismic field experience in Western Canada, which will enhance our office team. With him, he brings new perspectives on Client / field relations that will allow Impact to better serve all their Clientele. davidR@impact2000inc.com.
Impact 2000 Inc. has more than 20 years experience in providing a full suite of front-end seismic consulting services to the oil and gas exploration sector.
From initial design and budgeting of your program to independent representation on damages and releasing, the responsible and experienced people at Impact are here to take care of your service needs. By working closely with explorers, consultants, prime contractors and sub-contractors, Impact strives to achieve integration, quality and costeffectiveness in all aspects of our services.
Our experienced office staff and seasoned negotiators with over ten years of service with Impact, work as a client service team using best demonstrated practices and proven technology. Our team of service providers strives to balance the needs of landowners and government agencies with the explorer's need for sustainable, cost-effective and timely operations. Impact's commitment to service and balance has earned it the trust of clients, regulators and landowners.
IN MEMORIUM...
John Alexander Fisher passed away suddenly at the Rockyview Hospital on Saturday, January 24, 2009 at the age of 54 years after a courageous battle with cancer. John was born in Calgary and raised in the Parkdale area along with his two brothers, and graduated from Queen Elizabeth High School. John played hockey and baseball as a youth and eventually turned his interest in sports into a passion for golfing. John worked for many years for Alberta Transportation as a surveyor where he met his wife, Rose. After graduating from the U of C with a Bachelor of Science degree, he worked in the oil and gas industry as a Senior Seismic data Processor. He met Rose Twenty-five years ago and they formed a life partnership that brought son Jack and daughter Alandra into the world. John was an extremely dedicated father who enjoyed a very special relationship with his children and was involved in gymnastics and Special Olympics. Anyone who met John could not fail to be captivated by his sense of humour, kindness and great respect for everyone he met, which are traits he kept with him up until the last hours of his life. His friends are too many to list; all of who he inspired and kept laughing throughout his life. Johns' dedication to friends was paramount and he enjoyed many life-long friends that he kept in touch with since elementary school. John is lovingly remembered and sadly missed by his wife Rose, son Jack, Daughter Alandra, Mother Edna Fisher, brothers Bruce (Lori), Gregg (Carol), as well as numerous brothers and sisters-in-aw, and nieces and nephews. John was predeceased by his father Jack Alexander Fisher. He will be deeply missed by his family and friends.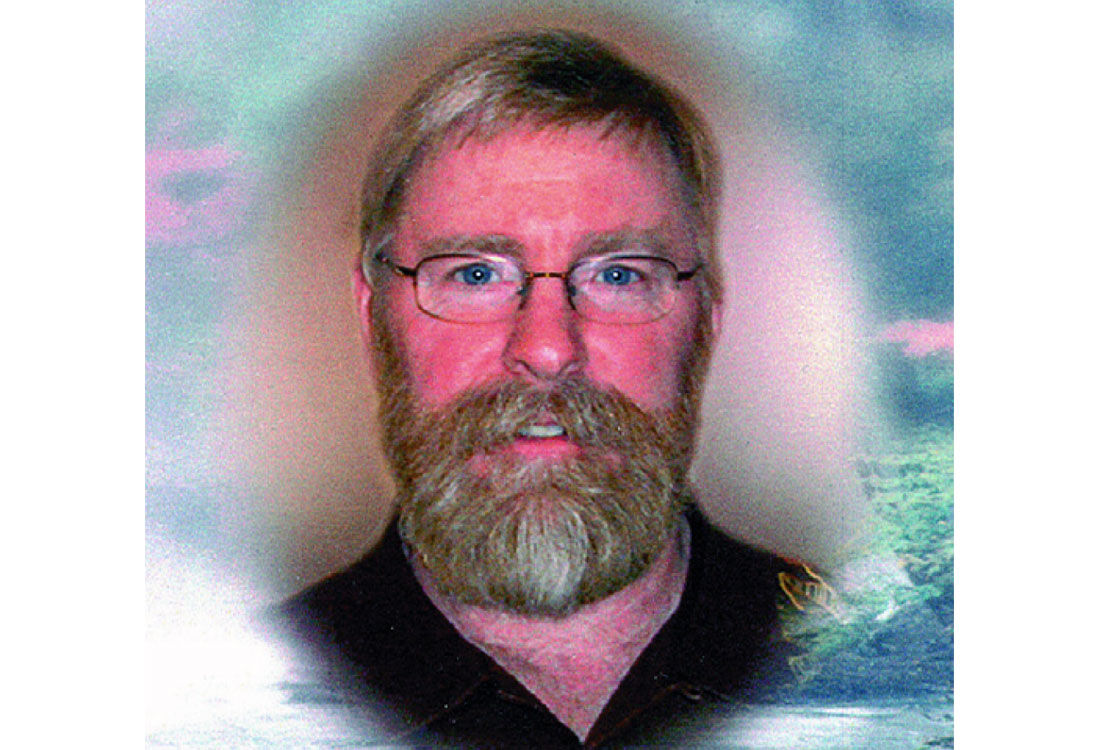 Those of us at GSI/Precision knew John for a long time and we will be remembering him in the days, weeks, months and years to come.
MEMBERS IN THE NEWS...
In this portion of the column I like to share information on CSEG members that have been in the news. Dr. Henry Lyatsky is a long time friend of mine. I have known Henry since he was an undergrad, so it is with pleasure I share some news about his accomplishments. Way to go Henry! I am proud of you. CS
A presentation given on January 13 by Henry Lyatsky, CSEG member since 1984, was reported in the print media and on radio, and televised nationally on CPAC as a half-hour TV program. The presentation was made at the Calgary Chamber of Commerce and organized by the Fraser Institute. It dealt with the possibilities for oil exploration offshore British Columbia, a prospective region where political roadblocks prevent fruitful exploration, investment and job creation. Based partly on Henry's 1992 Ph.D. thesis at UBC, this talk summarized the petroleum prospects of that marine region, reviewed the status of federal and provincial moratoria that still prevent exploration, and proposed strategies to overcome the political opposition and regulatory challenges. You may be able to view the presentation as a webcast through the Video On-Demand feature at www.cpac.ca.