It is March already! Let's hope that we don't have to deal with anymore cold weather this month. I have a few more announcements for the readers this month than last month. Thanks to everyone that sent in a announcement. I am very pleased to bring you Bill Quirk's story of how he got involved in the seismic industry. I would like to extent a heartfelt thank you to Bill for sharing his story.
A lot of people are asking me what I think the next year is going to bring. I have been in this industry for a long time (longer than I care to admit) and the only thing that I am sure of is that the next year will bring change. I have learned that whenever I try and look in my crystal ball, I am almost always wrong! Perhaps living through the days of the NEP has made me jaded.
I haven't been able to share anyone's experiences of working with a charity for months. If anyone would like to write about the charity work they are involved in outside of the geophysical industry, I would be more than pleased to include it in a future column. It is a great chance to publicize your charity.
ON THE MOVE...
Dave Feuchtwanger is pleased to announce that he has joined First Calgary Petroleums as a staff geophysicist. He can be reached at dfeuchtwanger@fcpl.ca.
Deric Cameron of Petro-Canada, would like his friends and colleagues' to know that he has accepted a job transfer out to St. John's, NL with Petro-Canada. He can still be reached at decamero@petro-canada.ca, and his phone number is now 709-778-3657. Also, Deric is pleased to announce that he successfully completed his MSc in Geophysics, from the University of Calgary in December of 2007.
Vince Cuschieri has moved to Second Wave Petroleum Ltd. as Vice President Exploration. He can be reached at (403) 541- 0172 or by email at vcuschieri@secondwavepetroleum.com.
Mike Choi would like to announce that he has moved from GeoSearch Data to Divestco in the role of Sales and Marketing Representative in the Seismic LP division. He is very excited about this new opportunity and can be contacted at 403-219- 7271 or by email at mike.choi@divestco.com.
Pulse Data Inc. is pleased to announce the appointment of Mr. Jeff Bectold to the position of Manager, Surveys. Mr. Bectold has over 13 years of experience exclusively in the seismic survey industry and will be responsible for the management and growth of the survey group of Pulse. Prior to joining Pulse, Mr. Bectold held the position of Sales Manager, Participation Surveys at Arcis Corporation from 2001-2007 and from 1987-2001 held various senior positions at Schlumberger where he began his career.
"Pulse is extremely pleased that Jeff has joined Pulse to lead our survey group. We are excited about the opportunities in 2008 and beyond to actively expand our seismic data library through acquisitions and seismic [participation] surveys. We view the survey department as an integral element in Pulse's pursuit of growth", commented Mr. Douglas Cutts, President and C.E.O of Pulse.
Mr. Bectold welcomes you to contact him at (403) 531-0238 or jeff.bectold@pulseseismic.com to discuss your seismic surveying needs.
Eagle Geophysical Canada, Inc. is proud to announce the hiring of a new Marketing / Sales Executive in the Calgary office. Jacob Harris joins the team of professionals at Eagle Geophysical after many years of related executive sales into the oil and gas sector. Jacob looks forward to spending some time with his new team at Eagle Geophysical to ensure that they become the preferred geophysical acquisitions contractor in town. Jacob's current objectives for 2008 will include such things as fostering long-term relationship with new and existing clients, and the creation of new marketing strategies to increase development and awareness. Jacob would also like to take this opportunity to thank his many friends in the seismic industry for believing in him and his applied skills. "I am confident that my recent acceptance of the Marketing and Sales position will prove to be an integral part of Eagles current and future growth". Jacob has included his contact info to all of his friends and potential clients where he can be reached via phone at 403.990.5033 and via email at jharris@eaglegeo.ab.ca.
Tom Podivinsky has joined the team at Athabasca Oil Sands Corp. as their Chief Geophysicist. You can reach Tom at 532- 7712 or tpodivinsky@aosc.com.
Dave Levesque would like his friends and colleagues to know that he is now employed at Husky Energy as a staff geophysicist in the East Central Business Unit. Dave can be reached at 750-1549, or dave.levesque@huskyenergy.com.
Following the sale of Pioneer Natural Resources Canada, last November, Richard Kellett (P.Geoph) has moved to the Oil and Gas Division of Sherritt International Corporation. He was attracted to Sherritt by their focus on international plays, particularly offshore Cuba and the offshore Europe. He is looking forward to some traveling for seismic programs and partner meetings. He can be reached at 260-2906 and rkellett@sherrittoil.com.
The Stork Has Arrived...
Dave Feuchtwanger of First Calgary Petroleums, and Marzena Feuchtwanger of Divestco Processing are ecstatic with the recent birth of their daughter, Samantha Emma Feuchtwanger. Samantha was born on December 2nd 2007, at 12:21am. She weighed 6lbs and 10 ounces and was 47.5 cm long at birth. Three months have flown by incredibly fast and Samantha is growing and doing great! Both mom and dad are loving their new roles as parents and sharing in every smile and laugh from her. Too much fun!!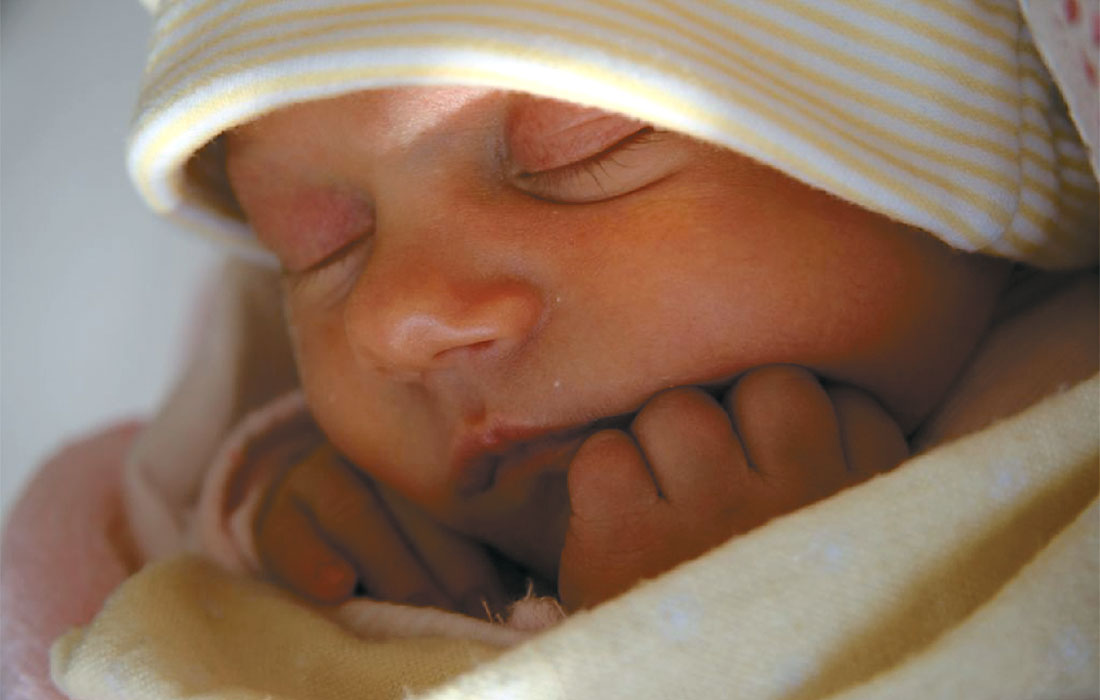 HOW I GOT INVOLVED IN THE SEISMIC INDUSTRY...
I have had someone share their story of "how they got involved in the seismic industry"in awhile. Most people, my self included, got into the seismic industry by "accident". If you would like to share your story, please drop me a line! CS
W.G. Quirk – ex Aguila Exploration Consultants Ltd.
I was borne in Moose Jaw in 1947 to a Canadian Soldier, Henry Arthur Quirk, and a Scottish Mother Elizabeth Mary Anderson. Named William George, it was destiny that I attempt to make, at the very least, some limited success after following those Royal predecessors.
My childhood years exposed me to certain traumatic experiences which obviously molded my character to sustain pressure situations with a certain degree of composure. This is an essential ingredient in business, and specifically the exploration game.
As a child, one summer evening, I was with my father on an after hours emergency call out. He was performing his power lineman duties when transformer blew up knocking him off his spurs on the power pole causing him to fall to the ground. Fortunately the location was outside of the Moose Jaw Union Hospital. The staff rushed out, collected my Father and into emergency he went. He had his hair burnt off and was blind for a month. I was rejoined with my mother on her arrival at the hospital.
Fifty-four years ago on April 8, 1954, a warm spring day, I was attending classes at Ross Elementary School. On that day a Trans-Canada Airlines North Star was part of the worst air accident to that date involving a scheduled airliner in Canada.
A climbing Harvard trainer from the RCAF base south of Moose Jaw struck the tail section of the North Star. After the two planes collided, the North Star began its rapid descent in the direction of one of the city's largest elementary schools, filled with students. That was school was Ross Elementary.
The airliner fuselage stayed aloft long enough to skim over the roof of the school before crashing into a home nearby, killing a housekeeper. All 35 people on board the North Star and the two pilots of the trainer aircraft also died. Debris, luggage and bodies rained from the skies over our section of Moose Jaw. The impact crater was approximately 150 metres from the west side of the school building.
In both cases mentioned not one "Consoler" showed up. I do not believe "Consolers" were yet invented. We managed our trauma on our own.
My teenage years were devoted to hockey, football, and summer jobs. While not an accomplished athlete I did captain hockey, and football teams due to my practical thinking for the games. I managed the basketball and wrestling teams in order to get in on the road trips, and the fun. I emceed some high school literary functions. These experiences along with serving in the Canadian Militia gave me some insight into public speaking, decision making and self-disciple processes. During this period I lost my Father to cancer.
I attended the Saskatchewan Technical Institute enrolling in a Civil Engineering Technology course. In Saskatchewan one of the few possibilities for the utilization of acquired skills was to join a crown corporation. Private industry was basically stifled. Calgary was the Mecca to make your dreams come true, and I might add to escape the NDP Saskatchewan Government. A city of 235,000 was full of many opportunities. I was hired by an engineering firm, Strong, Lamb and Nelson. I proceeded to work as a surveyor building sub-divisions at various locations in the booming economy of Calgary. It was 2006-2008, Déjà vous all over again.
The engineering firm contracted out surveyors to the seismic industry during the winter months. When they informed me of the wage ( minimum of 3 times what the Calgary summer wage was and room plus board included ) I was euphoric. I traveled to Rainbow Lake to join a British American Oil Company Crew. This crew was comprised of oil company employees, Independent Exploration and third party contract members. The B A became Gulf and the seismic company was part of a merger to become Teledyne. Not knowing the ins and outs of the seismic prodigals I ventured forth with a map provide by the Party Manager. I used my initiative and commenced chaining out the seismic lines after the line location process was complete. Three days later things were going well until the PM asked me for the survey notes. I indicated the notes would be provided once I had completed the line location, line cutting and the chaining of said lines. "Just like you do in a Calgary sub-division". I was informed that survey notes must be current with the recording as the interpreters required said notes to do the required interpretation for each recording day. Using my initiative I then proceeded not to require much sleep for a week or two as the stadia survey and line location was done in the limited amount of daylight Rainbow Lake offers in December. Chaining and survey note processes were completed in the dark hours. I learned the lesson that now matter how you think a task should be tackled seek outside knowledge before commencing the work.
The positive aspect of the operation was the interpretation process at the crew level. I was able to ask and receive much information about geophysics.
The following summer of sub-division work concluded with my leaving the engineering firm. I was hired by Dick Mercer of Western Geophysical. I joined a crew in working in the Athabasca area and commenced to survey what we had chained on a daily basis. I was becoming m o re intelligent!
Completing the winter season with Western I worked for Borger Construction back in the sub-divisions of Calgary. The city was full of too much fun in the summer thus seismic in the boonies was not desired. I met a beautiful young woman at a Conservation Board party by the name of Barbara Gerding. More on that later.
I enrolled at the U of C to commence a degree in geophysics. I sold a Blue 1964 Corvette Roadster for $3,200.00 to have enough funds for school. Bad economic decision as the car would now be worth considerably more but the driving thrill would be priceless.
The U of C was not for me as after one semester I was back knocking on Western's door. I worked as a surveyor in Alberta until spring breakup. On arrival in Calgary I was asked if I would consider taking a foreign assignment. Western of America had crews located in the Orient area of Ecuador. After a scramble to get rid of a few vehicles, one being an Austin Healy 100-6 and a Norton 750 Atlas scrambler I was on my way via Houston to Quito.
My first night in Houston was spent at the Holiday Inn on Westheimer. The check in person asked me if I would care to join their private club. I thought what a nice friendly city Houston is until I realized that was the only way you could get a Canadian Club and water in Houston. Join a club get a drink! I was expanding my horizons.
May 1970, on arrival in Quito I called the Western office and spoke with the country manager. He said over the phone "so you are the person with the computer on his forehead and the six foot long legs". This marvelous man, William ( Bill ) Ross was informed I was not great at calculus and was five foot nine. The next day I arrived at the Quito office and was met by Lilliana the company secretary. Bill and Lilly were later married and raised two wonderful sons.
I flew from Quito to a small town called Pastaza when on arrival I was promptly arrested for not having the proper documents in my passport. A delicate negotiation ended with a donation to the local civil servants pension fund and I was on my way to the crew located on the Curaray River by air. The existing survey had some faults that required audit and correction. Some rivers were running up hill! With a total vocabulary of three words in Spanish I was given my assignment to v e n t u re forth into the Amazon Rain Forest. With a crew of 5 Ecuadorians I set off to correct the gravitational problems of water flowing uphill.
One month later our crew was struck by the petroleum unions during a period of civil unrest. Jim Resta and Mario Camacho were taken hostage by the recording crew members. On completion of an escape and rescue operation for the hostages by our helicopter pilots the Ecuadorian Army arrived to extricate the rest of the ex-pats. We were evacuated by river boats to an army base and on to Quito. Many exciting times followed this event including walking into a fixed wing crash site to cut a hole in the jungle. This small clearing allowed a G4A chopper to land to medivac the worst injured. We flew west in the dark to our closest destination with medical services with the use of a Zippo Lighter to check the chopper instruments. Landing at the Pastaza runway that was illuminated by the lights of every vehicle available in the area. This was organized by Doug Newman our intrepid expeditor. Relocating indigenous people from an area of harm, discovering an old Ford Tri-Motor aircraft embedded in the rain forest close to an air strip built in the 1930's, experiencing a few earthquakes, and making trips to Pacific and Caribbean resort locations on days off added to a tremendous experience shared with true friends formed from work experiences.
After working years in SAI returned to Canada and was promptly shipped to Inuvik to assist in the logistics of one crew and two drill crews working in the delta. Of interest the day I arrived at Inuvik the temperature was +Celsius with water flowing everywhere. Pre-global warming or just the political effect from the Berger Inquiry?
During this period the Calgary news papers carried a story of then, an unnamed employee of Western losing his life in Peru. Barbara Gerding called the Western office in Calgary to find out if it was me that had been killed in the air crash. I worked with the person who lost his life. Barb was informed I was now working in the Canadian Arctic and we commenced corresponding by that pre cell phone method known as "the mail".
Barb said yes to my proposal in 1974 and we were married in Calgary on an April weekend of a terrible blizzard. There was no power in the church for the service, the band did not make it to the reception and we could not make it to our honeymoon location in the mountains as the roads were closed. Barb said " We have no place to go but up from this beginning".
I continued working for Western at locations in Mexico, the USA and Canada as a Party Manager then as crew Supervisor. I worked with some tremendous people at Western and two individuals guided my work career in a large manner. Warner Loven and John T (Jock) Coull played a large positive role in my life.
After the birth of our second son I resigned my position at Western and went to work as a consultant. I was contracted by Aquitaine and worked for a year until Canterra Energy was formed from the merger of CDC and Aquitaine. Times during this period saw the sine wave effect come into play due to the National Energy Program (NEP). I remember one day in Feb. 1984 when we shut down 80% of our exploration projects. We were the largest acquirer of 3D land data at the time. The layoffs commenced in earnest during 85-87.
Husky Oil purchased Canterra and in 1989. We Canterra folks made our way 3 blocks south to move into Western Canadian Place. We never did make it to the Canterrra Tower but we Canterraites are some of the few people knowledgeable of what those Pac-Men stand for in the tower elevators. Our group at Husky was disbanded in 1992 and around 20 of us received our emancipation papers.
In March of 1992 I registered a company "Aguila Exploration Consultants Ltd.". My last paid day from Husky was a scheduled Friday off. I took my boys out of school and Barb, Jamie, Robbie and I went skiing at Sunshine that day. I informed the boys that unemployment is not so bad as long as it does not become chronic. The following Monday I started consulting to a law firm as an expert witness in a $100 million plus law suit involving the NEB/ NEP. Lawyers rates at the time were much appreciated.
Aguila commenced to grow when Jim King joined me at the end of 1992. We hired our first office staff in 1993 and had our first international contract in 1994. Ross Brown was working for us in Yemen when the civil war broke out and Ross was evacuated by the French Navy from the docks of Aden. Never a dull moment in the business. Jim King became a partner a few years later and we staffed a complement of 30-40 field consultants during the nineties.
Roger Ponton my good friend and co-worker at Canterra put together some spec 2D lines in the deep basin during this period. I joined into some of his survey endeavors so Call Roger at 265- 9300 if you want some great data. Free advertizing always is appreciated.
Aguila hired a young geologist from the mining sector to assist us in growing the company. Lawrence Verlaan and his wife Cheryl Fraser moved to Calgary from Ontario thus another Easterner was rescued from the Dark Side. In 2000 we formed Aguila International Inc. and became involved to a greater degree at off shore projects. We brought on staff to provide a very highly competent G & G Department. These were the fun times as projects were undertaken that included the drilling of wells plus the reservoir analysis. As the nature of the Western Canadian Basin changed to a spec/participation data acquisition regime the move to off shore projects became increasingly effective.
In the fall of 2004 Barb Quirk developed symptoms that required some visits to the hospital. The initial diagnosis was MS but with further testing at the Foothills / U of C medical centre in March 2005 the worst was made clear. Barb had ALS also know as Lou Gehrig's Disease. This was a devastating blow to our family. The courage exhibited by Barb during these difficult times has allowed our family to deal with her condition without debilitating despair. The addition of our first grandson in January 2007 has made a huge contribution to our well being.
I sold my position of Aguila in November 2007 and am now supporting my wife, raising dollars for charity and waiting for Logan James to become old enough so I can be the Grandpa that spoils him. Both our sons Jamie, Rob and our daughter in law Susan are extremely supportive during these difficult times.
My Father showed me you can be tough but gentle, my Mother being a lawyers bookkeeper showed me that a work ethic is so important. I am also an expert at "balancing the books" due to her influence. This carried on to Aguila as we paid our invoices in full and within a reasonable time fame.
Two years ago in the Feb 06 RECORDER I mentioned that "People" make the business. I had the pleasure of meeting and working with so many great individuals in my 40 years in the exploration game. It is important to try and keep the contacts going even if it is only once a year. I lost two good friends to cancer last year. Ross Brown and Bruce Hare made my work plus personal life fulfilling through their friendship and professionalism. Don't wait for the funeral to visit, do it while people are alive.
I trust some of the text above the reader may find interesting. Not one technical algorithm but some personal views on how lives are positively affected by people we meet and making to most of the circumstances we encounter.