Don 't kid yourself. First impressions of Tom Grudecki can be misleading. Outwardly cool, calm and collected, he shrugs his shoulders that there's a possibility his life is interesting. He quietly dodges questions about his personal life, by changing the subject. After all, the president of Veritas DGC is a man who preaches corporate altruism, and his goal during this interview is to discuss what made Veritas DGC the success story it is.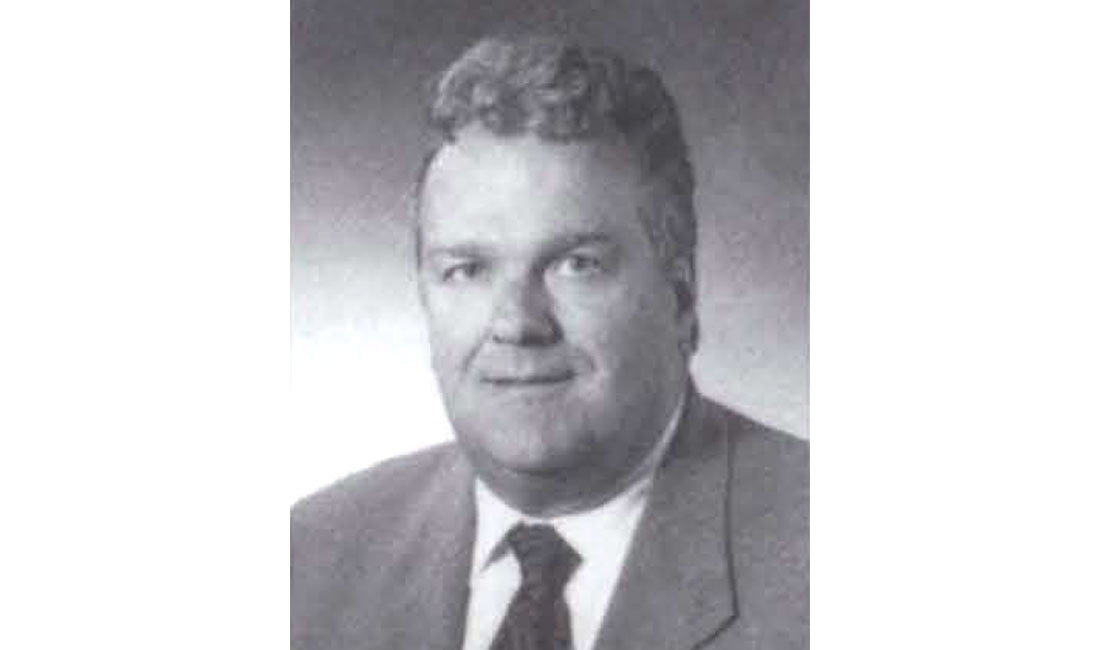 The third of seven children, Grudecki was born on October 30, 1946 in Empress, Alberta. After high school, he attended the Southern Alberta Institute of Technology, where he studied electronics technology. During the summers, he worked for seismic contractors. His choice to study electronics and work in the geophysical sector reflected his intrigue for the unlimited challenges of such an up and coming growth field. He moved in that direction.
After graduating from S.A.I.T. in 1969, he went to work for Digitech in their computer centre. Digitech had just opened an office in Sydney, Australia, where Grudecki went to work for 16 months. At that time, the Australian oil patch became very cyclical, and Digitech subsequently closed its Sydney office. Grudecki joined Eastern Marine, a small exploration company registered in Singapore, to pursue an opportunity for adventure, growth and challenge and he thought, "Great , let' s do it."
He spent a year working on a seismic acquisition boat based in the East and South China Seas. The experience left an indelible mark in Grudecki's mind. Taipei, Taiwan and the Orient were memorable, impressionable experiences. The job posed a variety of situations that kept him on the edge of his seat - working within a year of the Peublo incident, Canada acknowledging the government in Peking (Beijing), and several major typhoons sweeping the area. There were a myriad of problems and issues to look after, making it a definite challenge.
After working in the South China Sea, Grudecki returned to Australia to marry his Aussie wife Karel. Coming from small town Alberta to a big cosmopolitan city like Sydney was a real eye opener. Even after several decades, Grudecki's face illuminates as he describes the place, "What a great place. Sydney is the city with touches of Vancouver and San Francisco with an Australian laid-back lifestyle. It's a different world. They've got the weather, the beaches, and fortunately, NO minus 40 degree C. temperatures."
In 1972, Grudecki returned to Calgary to head up Digitech's computer support area, with a mandate to maintain the installations and architecture of the computer hardware facility. Three years later, Grudecki joined Veritas to oversee their operations department. He thought that Veritas with a staff of eight at that time, would be a nice company to growth with. A team of 40 persons was their goal for the future.
It was during the formative years at Veritas that Grudecki had the exposure of working with very talented people: mentors and co-workers like Dave Robson , who is now Chairman of the Board for Veritas DGC: Mike Galbraith, now at SIS Software; Dan Hampson of Hampson Russell Software; Wilf Reynish and John Voskuyl. It was team effort that attributed to the success as Veritas grew. Research and development, geophysics and operations were the key departments, recalls Grudecki." I'm strong believer in team effort, accountability and empowerment. One person can't make a difference, but a team can really make a significant difference."
In 1996, Veritas merged with Digicon, and Grudecki was promoted to President of Veritas Geoservices, the seismic processing entity of Veritas in the Americas. Veritas' climb to success excites Grudecki. His face lights up as he speaks about Veritas, once a small Canadian high technology company that now fully applies its resources to accelerate the accomplishments of Veritas around the world. Today, Veritas DGC is a global company that employs 4,000 plus staff. Grudecki believes that when you build a team of people who can meet and then exceed their target, you push on into the future.
The fluctuations of the oil patch were turning points for Veritas, contends Grudecki. "When times got tough, we got tougher. We broke the mould in a lot of areas by developing cost-effective technology that offered new solutions and solved our clients' problems. You have to be close to the client. You have to be listening. His problems are your problems to solve. It's that interaction that has helped us build and design our technology."
With pride, Grudecki pragmatically states the fact that Veritas was the innovator of a cost effective 3D package, 3D field design and AVO. Veritas was the forerunner in bringing seismic processing from the mainframe to the desktop with its SAGE processing system. Today, once again, Veritas is forging ahead, only this time utilizing the world of high-speed digital communications to advance and enhance its products like the Veritas GOLD™ browser. As well, by utilizing cutting-edge technology in today's digital graphics, Veritas clients are now interactively reviewing their large data volumes in Veritas' theatre-like Visualization Centers that project high-speed graphics on to an 18 ft. x 7 ft. screen.
While Grudecki focuses primarily on operations in North and South America, Veritas also maintains a presence in London, Europe, Africa, the Middle East and Asia Pacific. A member of the CSEG and SEG, he personally finds no time to spare for volunteer work, although employees are encouraged to do so. Grudecki's is an avid curler, loves golf and on a cold winter 's day, you may find Karel and Tom hitting a ball in Phoenix. Just for a nano-second, he mentions that his 24 year-old daughter, Kara-Lee, a University of Calgary Economics graduate, and his 21 year-old Corinne is in fourth year Petroleum Management at the University of Calgary. Then for another nano-second, Grudecki slips in to the conversation that he likes to have fun at work and in life in general. Good or bad times, Grudecki is in it for the long haul and believes in focus and commitment. He graciously accepts challenges and the hard work that comes along with it, barely stirs him.