For Duncan McMaster, the more things change, the more they stay the same. It doesn't matter where he's travelling to, the first thing that he packs are his rugby boots. At six-foot four, the effervescent McMaster with a smile planted on his face from cheek to cheek has been through enough in this lifetime to handle just about anything that could come his way. He credits a confident attitude and his trademark smile for saving his life several times.
Sitting still doesn't come easy for McMaster, the Manchester England born only child of an arts school graduate mother and draftsperson father. At four years of age, rugby became his child hood passion. Soccer comes a close second, especially where his hometown's world famous soccer club Manchester United is concerned . As a youth, combining travel throughout Europe and sports was not difficult. By the time he was 16, he had hitch hiked solo around Europe several times; sometimes playing ruby, following his beloved United, climbing in the Alps or just having fun.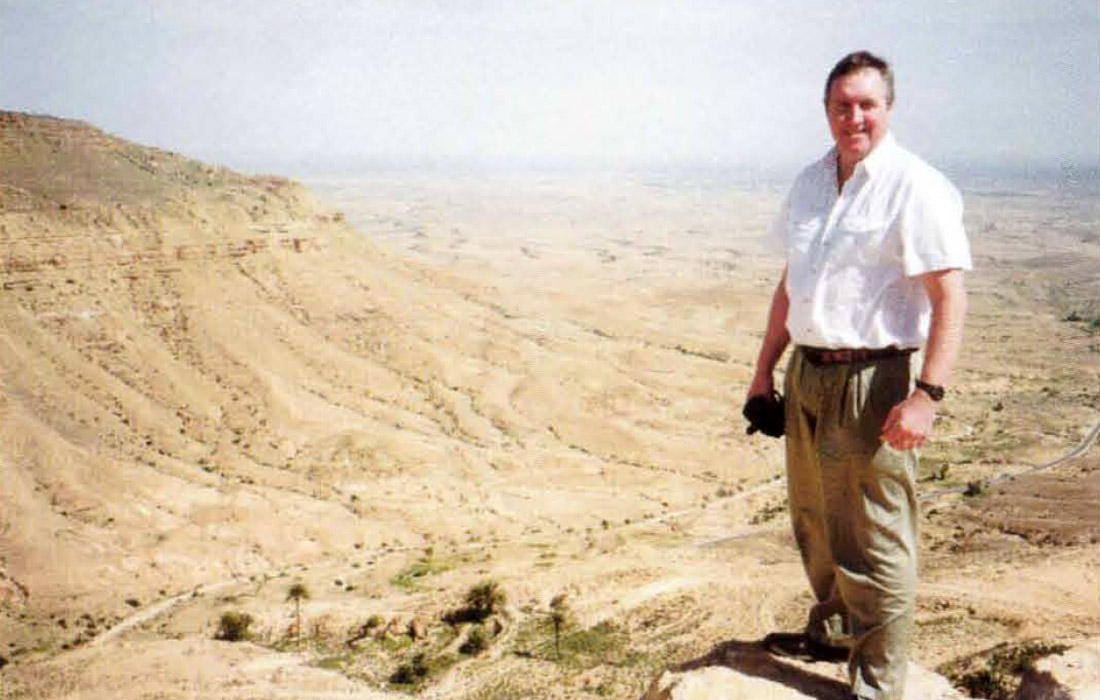 The decision to study geophysics at Liverpool University is no mystery. The university in Liverpool was the only one in England that offered a bachelor's of science degree in geophysics.
McMaster recalls of pursuing geophysics, "Typical career way of thinking. You're good at mathematics and physics, then you should do this. I also liked geology, and the way the program was set up at Liverpool, you could switch around. "
He played rugby while attending university and graduated in 1974. "Back then, big oil companies used to hire Ph.D.'s . I was the first BSc. graduate to be hired by British Petroleum," says McMaster who then moved to London. " If I hadn't been hired by BP, I was thinking of being hired by the British Antarctic Surveyor joining the Royal Marines. That seemed like a good way of getting paid to go climbing and skiing."
For a moment, he thought that the fun days from university were over. But London life quickly changed that and he thought to himself that maybe it was just beginning. Not one to wait for things to happen, McMaster shares the essence of his life philosophy, "You are in total charge of your life. You have got nobody to blame, but yourself."
After two years working for BP, he did the unthinkable. He had approached his boss for an international assignment, but when offered Aberdeen or Dublin, McMaster declined, Instead in 1976, he quit his job and moved down to Johannesburg, South Africa, to spend some time following around a New Zealand rugby tour. At 4,000 ft. above sea level, the dry warm climate suited McMaster. Friends whom he previously met at a conference helped him find work for Soekor, the national Oil Company in South Africa. "Rugby to South Africa is like ice hockey to Canada . If you're a good rugby player, they could easily accommodate you." While in Johannesburg, McMaster played for an amateur rugby team called the "Pirates RFC".
One of McMaster's Soekor assignments was based on an offshore seismic ship. Originally he was scheduled to work for two months, but when somebody got violently seasick, he ended up staying onboard an extra two months. This trip was particularly memorable because of the diet he subsisted on, "On that trip, there were a Norwegian sea crew, British technical crew and a Chinese cook, who did not know how to cook Norwegian or British food, so we ate ice-cream. Unfortunately, one of the seamen died on the trip and his body was stored in the freezer. So we had to take his body out to get at the ice-cream!"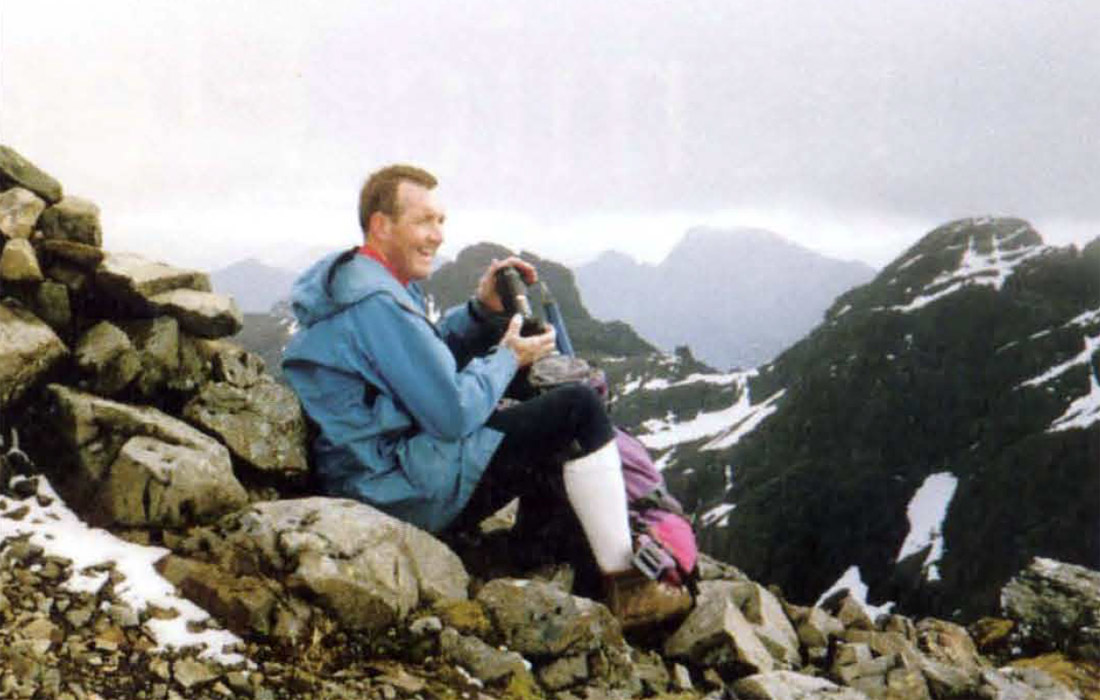 South Africa's Soweto riots of the 1970's taught McMaster one life lesson," ever believe what you read in the newspapers or what you see on television. It's always such a microscopic point of view. You should always go and see for yourself. It probably won't change your opinion, but at least you will understand the other side. The riots weren't quite as drastic as it was portrayed in the paper."
South Africa was unique in that the mineral industry paid geophysicists twice as much as the petroleum industry. After a year at Soekor, McMaster moved to Tsumed, a town in South West Africa (now Namibia). He worked for a multi-national mining corporation, looking for copper, zinc or tin. He led crews to conduct gravity, magnetic, IP and EM surveys in a region on the edge of a game reserve and near the Angola border. They worked alongside herds of elephants, rhinoceros, lions and giraffes. McMaster quips, " I have never understood why people get worried about bears. Why do people get worried about animals they don't see a lot of. I just got used to walking through herds of elephants and lions. You just keep your distance and treat them with respect."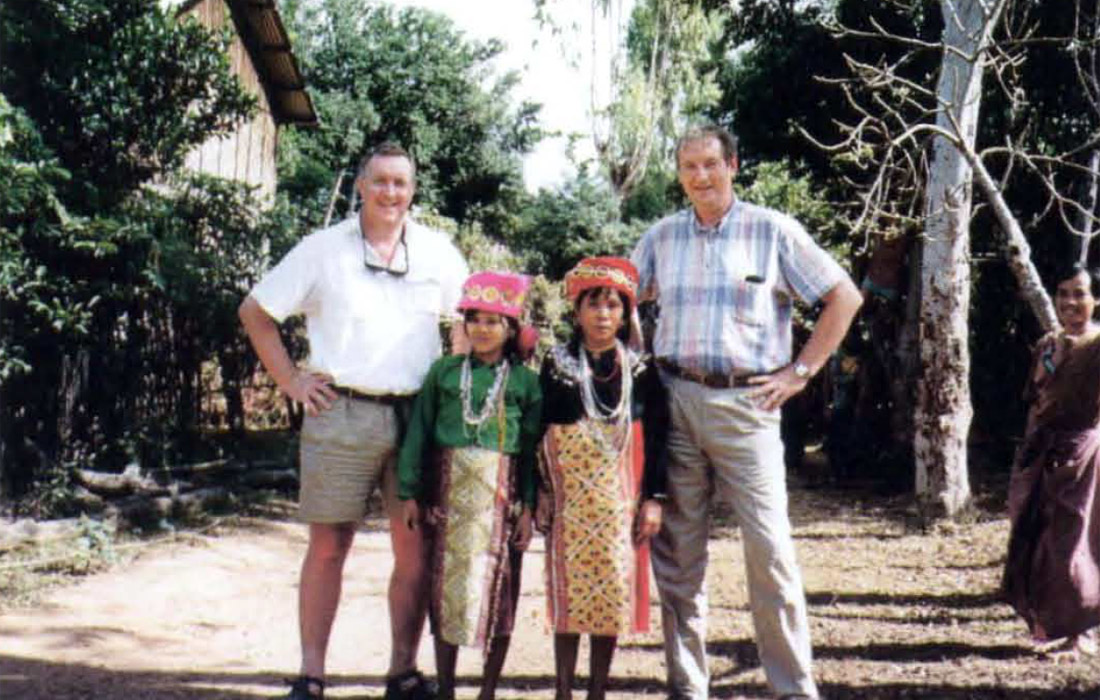 The glamour of the mining business wore off. Given a gun to protect himself from rebels that lurked in a region known by locals as the Death Triangle, McMaster got tired of being shot at. After two years in the mining industry, he decided to return to the oil industry, which he felt had more potential than the more mature mining business. In May 1979, he quit his job to return to the London, to flaunt his resume at the foreign embassies there. Flying to London from South Africa, the plane stopped in Frankfurt and McMaster picked up a British newspaper. A career ad placed by Hudson's Bay Oil and Cas for a geophysicist beckoned. He wrote a letter on the plane while travelling between Frankfurt to London, and posted it at the airport.
A visit to the embassies proved futile (even though Calgary was booming), so McMaster took up a high school physics and mathematics teaching post in Stornoway on the Isle of Lewis in the Outer Hebrides (northwest of Scotland). In November that year, one of his classes was interrupted by a phone call from London. A recruiter from HBOG wanted to interview immediately. McMaster agreed once the recruiter realized that a humble teacher's salary would not have the provisions to pay for the return airfare to London for the interview. Then February the following year, McMaster received another eventful call from Calgary with a job offer. He contained his excitement in the midst of teaching a term and came to Calgary during Stampede Week.
"I arrived thinking that Stampede was just a rodeo and chuck wagon race," recalls McMaster. HBOG put him in the Four Seasons Hotel for the month of July and he soon found out about the Silver Slipper. Shortly after, he joined the Canucks Rugby Club. HBOG was one of the best companies McMaster ever worked for, " the people were bright but they still knew how to have fun." With the pending Dome takeover, he then took a job at Canterra and focused on exploration of the East Coast.
In 1983, he was offered a position with Ocelot as their international geophysicist," It was a unique opportunity that I couldn't turn down. Ocelot had acquired a lease in Sudan the size of Alberta. It was virgin territory. No seismic and no well s. It's not that often you are given the opportunity to conduct an exploration program from scratch - aeromag, followed by ground gravity or mag, followed by recon seismic, then detailed seismic and finally, a well."
After a two or three year international assignment for Ocelot working in Sudan, Cameroon and Senegal, the 1980's downturn came. McMaster escaped the first round of lay-offs, but not the second round in spring 1985. After a short period of pounding the pavement, he received a flurry of job offers from small to major companies. He opted to work for John Boyd, a man he actually knew by face while working for BP when Boyd was in charge of Digitech's UK operations. "John taught me a lot about the industry and consulting," says McMaster who consulted all over western Canada, the Philippines, Tanzania, Botswana, Kazakhstan, and Libya.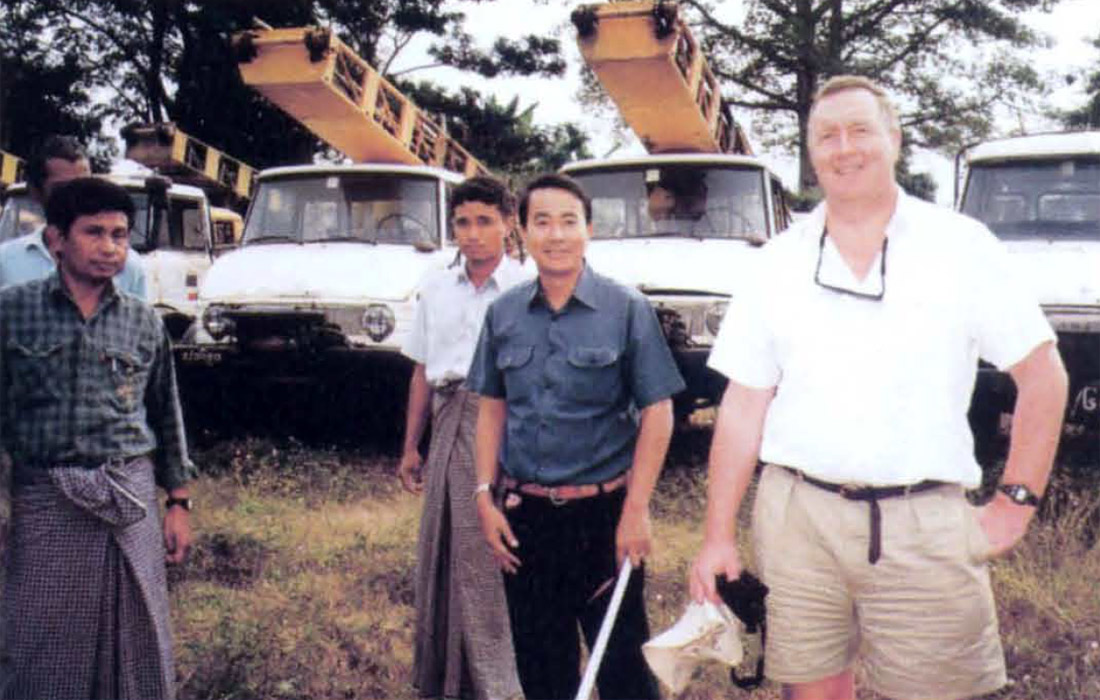 In 1992, Mitch Peters, president of Solid State Geophysical invited McMaster to join his acquisition company as vice-president of international operations. "Mitch told me, you teach me about oil and I'll teach you about business. He taught me a lot about making money and doing deals in those days."
While McMaster always stakes out the local rug by clubs wherever he goes, he contends international work is not as glamorous as people think, "So me years, I spent up to 270 days per year out of the country. You flash from one country to the next, it's pretty intense. For every 10 trips, one trip is almost a holiday, usually when you get stranded somewhere. But the other ones you are sitting around in the airport. When you go overseas, some times you find out that there are no computers or things don't work or you have to do things the old-fashioned way by hand. Here in Calgary, you've got so many resources to turn to if some thing goes wrong. When you go overseas, it's okay if you' re working for a large company. But when you are by yourself, you're all alone."
Married to Robin since 1982, he acknowledges that international work can play havoc at home. A former Chevron employee, Robin now runs the Mountain Bistro Pizzeria in Bragg Creek. She has occasionally traveled with him, but venturing into the Middle East where traditional dress for women is mandatory has been prohibitive. McMaster, who speaks some French, German, Russian, Afrikaans and Spanish concedes, "You have to look at the country. You might not agree with the culture that you're visiting, but you've got to respect it. You can't change it single-handedly. You've got to have a long fuse.
So many people get mad and then they don't get anything done. Just smile and nod your head ."
In 1995, when Grant Geophysical took over Solid State, McMaster returned to work for Ocelot on a 3D seismic survey. Since June 1998, he has been working as General Manager for Murphy Oil's East Coast operations.
One of his pet peeves is when people ask him with all his airline points, where he is off to next. For the most part, he prefers relaxing in his own backyard, shared by dogs, cats and horses. Climbing, skiing and rugby are high on his priorities, although he has served as the treasurer for the CSEG Convention Committee and organized the Icebreaker during the 1980's. He is also a member of the AAPG, CSPG, SEG, AIPN and APEGGA.
" I never know what I'll be doing from one day to the next, I know that I'll always survive ... It's good to get laid off. You learn that you survive and it opens up opportunities. I've also never been afraid to quit. I see so many people who say they want to travel and they wait and wait until they see a posting. Well, if that posting doesn't come through, then what? Life's too short."
Still, one secret to McMaster's success left to share is his drive to just get the job done. On one Venezuelan project where land access was problematic, McMaster invited himself into the hacienda of the wealthy landlord. Greeted by armed security guards, he firmly asserted himself to procure the necessary signatures for land access. As he left the landlord's home, his Spanish assistant explained that they just met with one of the biggest drug lords in Venezuela. In fact, the drug lord that the movie Scarface starring Al Pacino is based on. As a flash of mortality crosses McMaster's face, he shrugs his shoulders and smiles, "Sometimes, you've just got to be lucky."