Happy March! So another Symposium has come and gone... what I liked about this one (besides John Duhault's tux and Amanda Knowles's stunning dress) was the emphasis on audience participation and adding value, not only to the discussions, but to our jobs and workplaces. This, of course, was in tribute to the one and only John Boyd: congratulations on being the 2014 Symposium Honoree! Great work by Lee Hunt and his team on a successful event!
47th Annual Family Ski Spree
The Ski Spree was held the weekend of February 21st in beautiful Fairmont B.C. This sold-out event saw more than 350 participants enjoy family events and skiing at Fairmont Hot Springs Resort. The event had a full gamut of companies that stepped up with valuable sponsorship dollars, which is always a need to put this event on year in and year out. Here is a list of some of the sponsors:
Race/Event Sponsors
Synterra Technologies Ltd.
Schlumberger
Arcis Corporation
CGG
Divestco Inc.
Earth Signal Processing Ltd.
GeoTir Inc.
Horizon North Camps and Catering
LXL Consulting Ltd.
MicroSeismic Canada ULC
Seitel Canada Ltd.
Spectraseis
Pulse Seismic
CSEG
Extreme
Mel's Seismic
All Trek Drilling
Thompson and Associates
Athabasca Oil Corporation
Site Energy Services
Geospace Technologies Canada Inc.
Tesla Exploration Ltd.
Dyno Nobel Canada Inc.
Signature Seismic Processing Inc.
Black Diamond
Eagle Geophysical Canada Inc.
BJV Exploration Partnership
Cook Leach Surveys Ltd.
Edge Technologies Inc.
SAExploration Canada
OutSource Seismic (2008) Inc.
Maxam Seismic Explosives
Blue Square
Complete Exploration Services Ltd.
Austin Powder Ltd.
GEM Resource Surveys
Sigma Explorations Inc.
Sourcex Geophysical Inc.
Heli Source Ltd.
Exterra Surveys Ltd.
The awards dinner was filled with many happy faces as ski prizes were handed out to young and old alike and Mark and Jeanette Watson received the coveted honour of being named Mr. and Mrs. Ski Spree for all the work they have done over the years.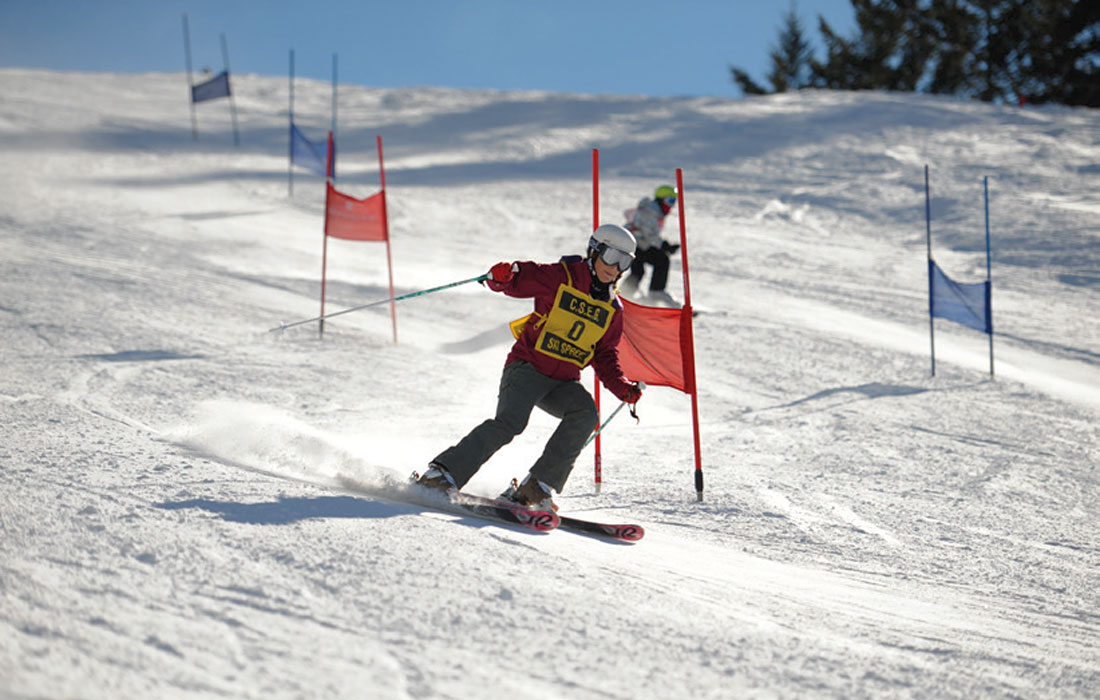 Adam Sly, Ski Spree Chairman, is pleased to announce that over $3100 was raised that night for the Alberta Children's Hospital. Adam and the incoming Chairman for 2015, Roger Bilger, visited the Hospital and presented a cheque as seen on the previous page. Adam would also like to thank all the sponsors for without them this event would not be the great success that it is.
The Ski Spree Committee hopes to see you at this fun family event next year.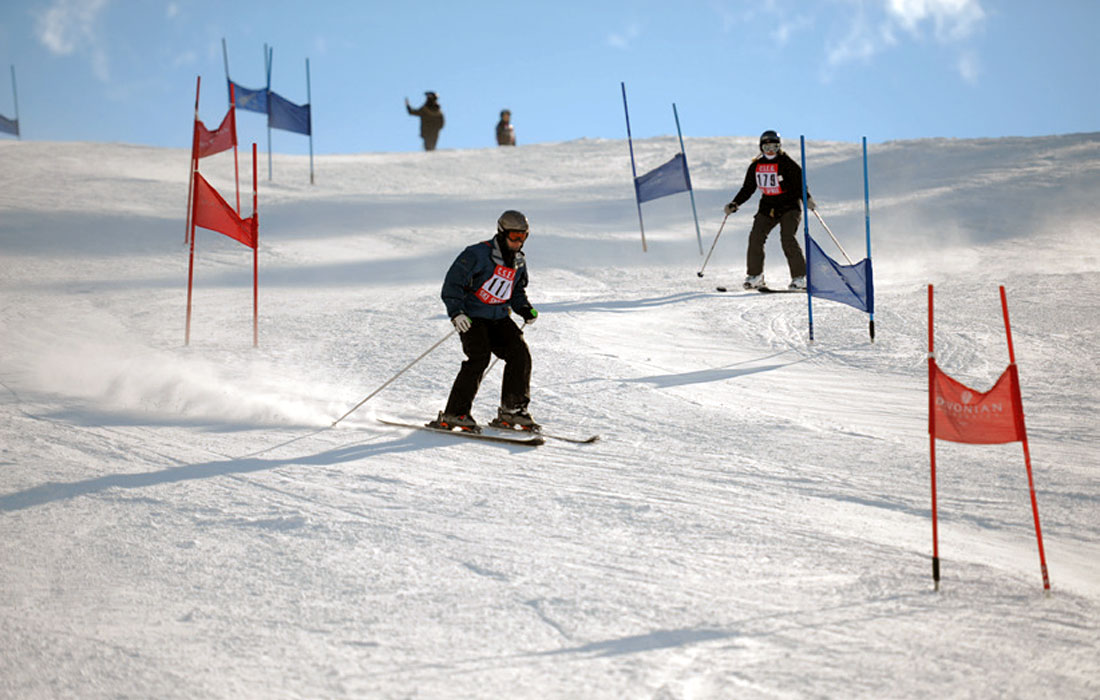 SAVE THE DATE: Women in Seismic Golf Tournament
The Women in Seismic (WiSE) Golf Tournament was started in 2000 to allow women in the Seismic industry an opportunity to network and socialize with their peers. Our entrants are from all parts of the industry: geophysicists, geologists, technical staff, processors, copy houses, management, sales and support staff from service companies. Recently, the tournament has involved raising money for the Alberta Cancer Foundation with proceeds to both Breast Cancer and Ovarian Cancer research. With the support of corporate and personal donations, WiSe has raised over $100,000 in the past years.
Please keep Thursday, September 11th, 2014 open for the WiSE Golf tournament. We will be holding the tournament once again at Fox Hollow in Calgary. Registration and sponsorship information will be released soon. If you would like to volunteer on the WiSE Committee, please contact Joanne Poloway at joanne.poloway@sigmaex.com.
SAVE THE DATE: Geophysical Industry Field Trip (GIFT)
The CSEG Foundation's Geophysical Industry Field Trip (GIFT) is a three day event, held June 5-7th, 2014, that is designed to supplement academic education by introducing undergraduate geoscience students to the professional geophysics industry. The goal of this event is to tour prominent companies that use seismic in the oil and gas industry. Technical presentations will be provided, with each company focusing in on their respective specializations including acquisition, processing and interpretation. This event will give students the chance to gain insight on the various geophysical career opportunities and will aid in demonstrating how academic knowledge will be applied in the workforce. It will be a great opportunity for students to network with industry professionals and fellow peers from across Canada.
Registration is now open and available on the CSEG website. For sponsorship or any questions, please email usofieldtrip@cseg.ca.
LUNCH & LEARN: The Reality of the Field
April 2nd, 8th, 16th and 29th and May 6th
A lunch & learn jointly presented by BJV and Geo-Reservoir Solutions Ltd.
A presentation for new grads and young geoscience professionals that will be exploring the impact of real world field conditions on 3D designs and the interpretation objectives.
Registration is limited, so please contact Candace Rosenthal to secure your spot, or spots for your summer students/new hires.
Rosenthal@geo-reservoirsolutions.com 587-350-9775.