Happy February! I wanted to send out a heartfelt thanks to all of the volunteers that helped to create the Doodlespiel weekend: Sterling Hansen, Roger Edgecombe and Trent Olson… your team did a great job! Looking forward to next year!
Doodlespiel 2014 Results!
With 96 teams and 425 participants another Doodlespiel has come and gone. With fantastic weather, a wonderful venue and setting this Doodlespiel again delivered great competition and camaraderie that we all have come to expect.
It was an all RPS A event final, seeing Sterling Hansen's team, sponsored by Earth Signal Processing, falling to a well deserving A Champion team RPS of Larry Herd, Rick Rathier, Kevin Bowman, and Roger Edgecombe. Team Herd came to play opening the game with three in the first and never looked back rolling on to victory in 7 ends. Having won the event 3 of the past 4 years Larry and his team of wily veterans deserve a huge round of applause.
Other event winners include:
B Event: Scott Dykes, Pete Scott, Mike Scott and Steve Dewolfe
C Event: Kim Hedin, Rick Edwards, Shauna Logan and Rob Garland
D Event: Wade Whitlow, Noel Leach, Calvin Wall, Roger Bilger and Lloyd Whelan
Holeplug: Bill Anderson, Stew Purvis, Chris Copeland and Cody Walton
Team Spirit best costume awards go to:
1st Place: Jamaican Bobsled (Team Ward)
2nd Place: Trekkies (Team Sawatzky)
Draw to the Button: Al Starkoski
Human Curling: Clare Bowie
As Chairman of the 2014 Doodlespiel, I would like to take the opportunity to thank all of the sponsors of the 2014 Doodlespiel. Without the continued support of the industry, this great event would not be able to continue. Sponsorship and overwhelming participation of our industry continue to make this the largest curling bonspiel in Western Canada. As outgoing Chairman I am confident that next year's Doodlespiel committee will no doubt deliver another excellent event. The committee wishes everyone a safe, healthy and prosperous 2014 and look forward to seeing everyone in Banff for 2015.
Sterling Hansen
Chairman – 2014 Doodlespiel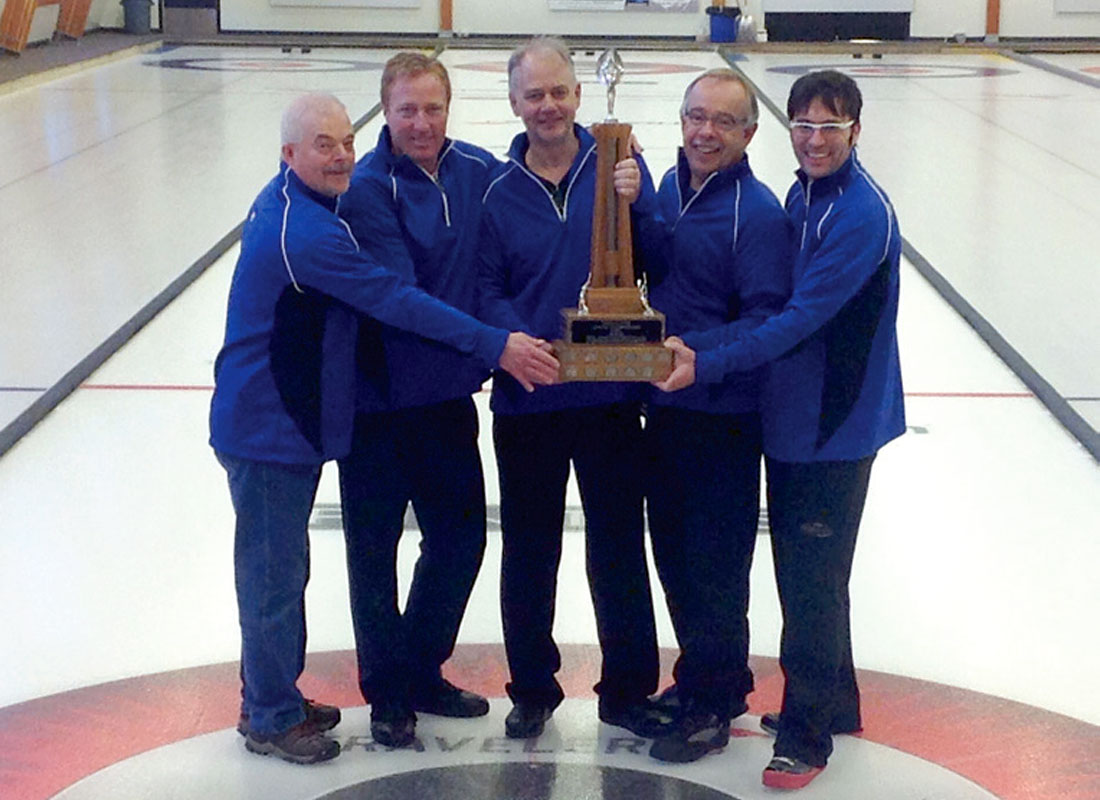 2014 CSEG Family Ski Spree
The 2014 CSEG Family Ski Spree committee would like to invite you and your family to the 47th Annual CSEG Family Ski Spree in Fairmont, B.C.! A weekend of fun for the whole family including ski and snowboard races, a kids obstacle course, crafts, games, a scavenger hunt and other activities for children of all ages. Families can also visit the resort and hotel hot tubs. Adults will enjoy seeing lots of new and old friends while participating in the many social events of the weekend as the Geophysical Industry comes to Fairmont, BC.
This year's Ski Spree takes place February 21 – 23, 2014.
Registration is now open, and application forms are available on the CSEG Ski Spree website. http://www.csegskispree.com.
The CSEG Family Ski Spree is an extremely popular event with nearly 400 attendees every year, so to ensure your placement, please note the following:
Registration is on a first come, first served basis. Applications are only accepted when accompanied by full payment for registration.
Hotel reservations will be made by the committee, on your behalf. Please ensure you include your room reservation sheet with your application and payment.
Mark your calendars early – this is a family fun event that you don't want to miss!
The 2014 CSEG Family Ski Spree Committee
Katalyst expands service offering to the UK and Europe
Katalyst, the industry's leading EandP subsurface data management firm, announced that it had acquired the UK tape transcription business from storage and information management company Iron Mountain. This acquisition, effective November 30th, brings Katalyst's enhanced end-to-end services to oil and gas customers in the UK and Europe. Iron Mountain will retain all of their core services, including their highly secure storage and tape management services. Customers will now benefit from leading technology solutions for subsurface data management, including Katalyst's iGlass and Seismic- Zone solutions. Under the agreement, Iron Mountain will retain 25 percent ownership in Katalyst Data Management.
About Katalyst
Katalyst provides a complete end-to-end solution for EandP data assets through specialized services and technology, including the web-based iGlass solution for management and access of client's geophysical assets. The specialized services include data capture (tape re-mastering and scanning), navigation loading, metadata capture, quality control, database hosting, digital storage, order fulfillment, and disaster recovery of geophysical assets. To learn more about Katalyst, visit www.katalystdm.com.
Contact Katalyst
Steve Darnell, President
Steve.Darnell@katalystdm.com / +1 281.529.3202