March 2010 – May you have the luck of the Irish this month!
What do get when you cross a pillow case and a stone?
Sham Rock
2010 DOODLESPIEL RESULTS
A big thank you to all of those who attended this year's 38th annual Doodlespiel event in Lethbridge. This was the Doodlespiel's first year outside of Banff and from all accounts it appears to have been a resounding success. There were 73 teams in this year's tournament and over 330 participants. In light of the success of this year's event, next year we will be returning to Lethbridge for the 39th annual Doodlespiel on January 21, 22 and 23, 2011.
Below are this year's Doodlespiel champions:
A – EVENT: "Team Hansen" Sterling Hansen, Kelly Jamison, Gary Laskowski and Bob Bachman
B – EVENT: "Team McDonald" Brad McDonald, Victor Irwin, Lyle Cedargren, and Sarah Cutten
C – EVENT: "Team Richards" Alan Richards, Barry Johnson, Don Anderson and Gene Peters
D – EVENT: "Team Williamson" this year short handed with James Muraro, Anthony Mersich, and Adrian Mitchell
HOLEPLUG: "Team Ng"
Matt Ng, Joel Kotkas, Igor Senek, and Chris Steinhoff
Please visit the Doodlespiel website at www.doodlespiel.com for a complete list of this year's winners and for information regarding next year's event!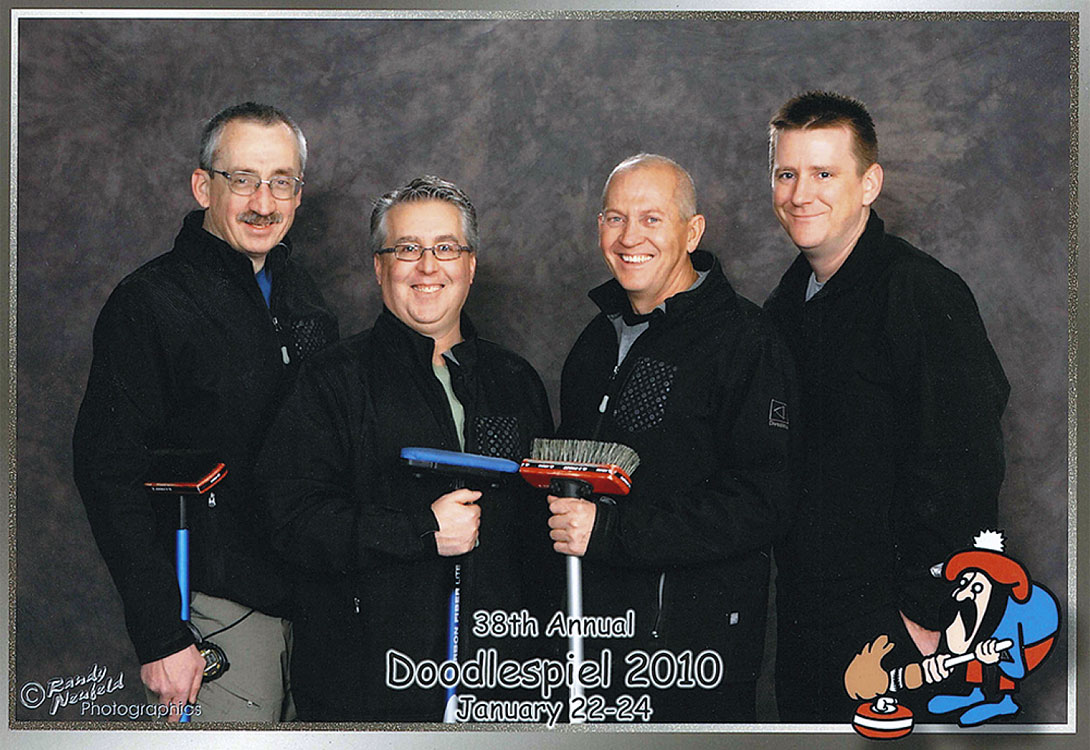 SAVE THE DATE! WiSE TOURNAMENT 2010
The annual Women in Seismic Golf Tournament will be held on Monday, August 9th at the Fox Hollow Golf Course in Calgary. Every year, 144 women get together to enjoy a day of golfing, networking and raising money for the Alberta Cancer Foundation (with proceeds raised going to programs for Cervical and Breast Cancer initiatives).
If anyone is interested in sponsorship, volunteering on the WiSE committee or donating team/individual prizes, please contact Danielle Harrison at Danielle.harrison@divestco.com or call 403-770-0359.