My first job in the Canadian oil and gas industry was in 1978 working for my geologist father as a minimum wage office tech/gopher at Canadian Hunter. My father, Lorne Larson, worked in the business from 1958 to about 1999. His father, Herb Larson, had an oil company and companion service company in Saskatoon in the early 1950s. An Uncle, Jack McMillan served as CSPG President (1977). So, I'm a third generation Western Canada oil industry 'veteran'.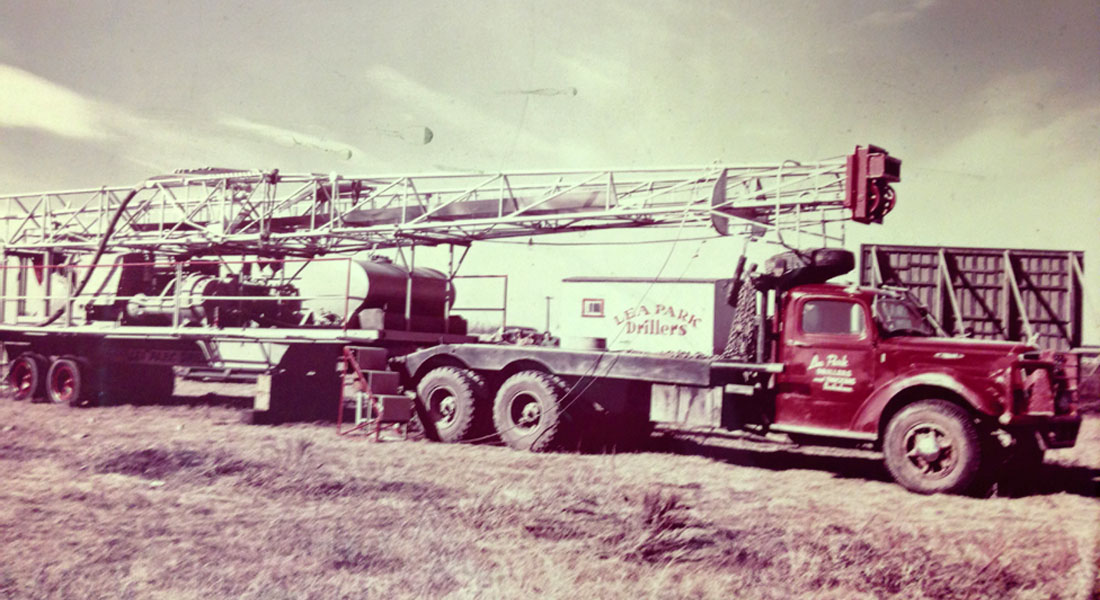 Recently, while clearing out the old 'home files' Dad found a Nickle's Daily Oil Bulletin from May 22, 1964, the cover of which readers will see here. The conclusions about the amount of progress in a little over a century are obvious. The implications about the life cycle of an industry are patently unclear, but the readers of the RECORDER understand cycles better than most – both waveform cycles and business cycles. The other image is of one of Herb Larson's Lea Park Drillers rigs. Gramps once told me once that he didn't make much money on oil, but indicated the rigs were 'a good investment'. The hydrocarbon extraction business in Canada is in its worst downturn, worse than either my father or grandfather saw, but the dynamic evolution and progress that a simple retrospective look at a couple of images reminds us of, remains. Whatever this industry evolves towards, it will probably be characterized by innovation, technical excellence, and endless change.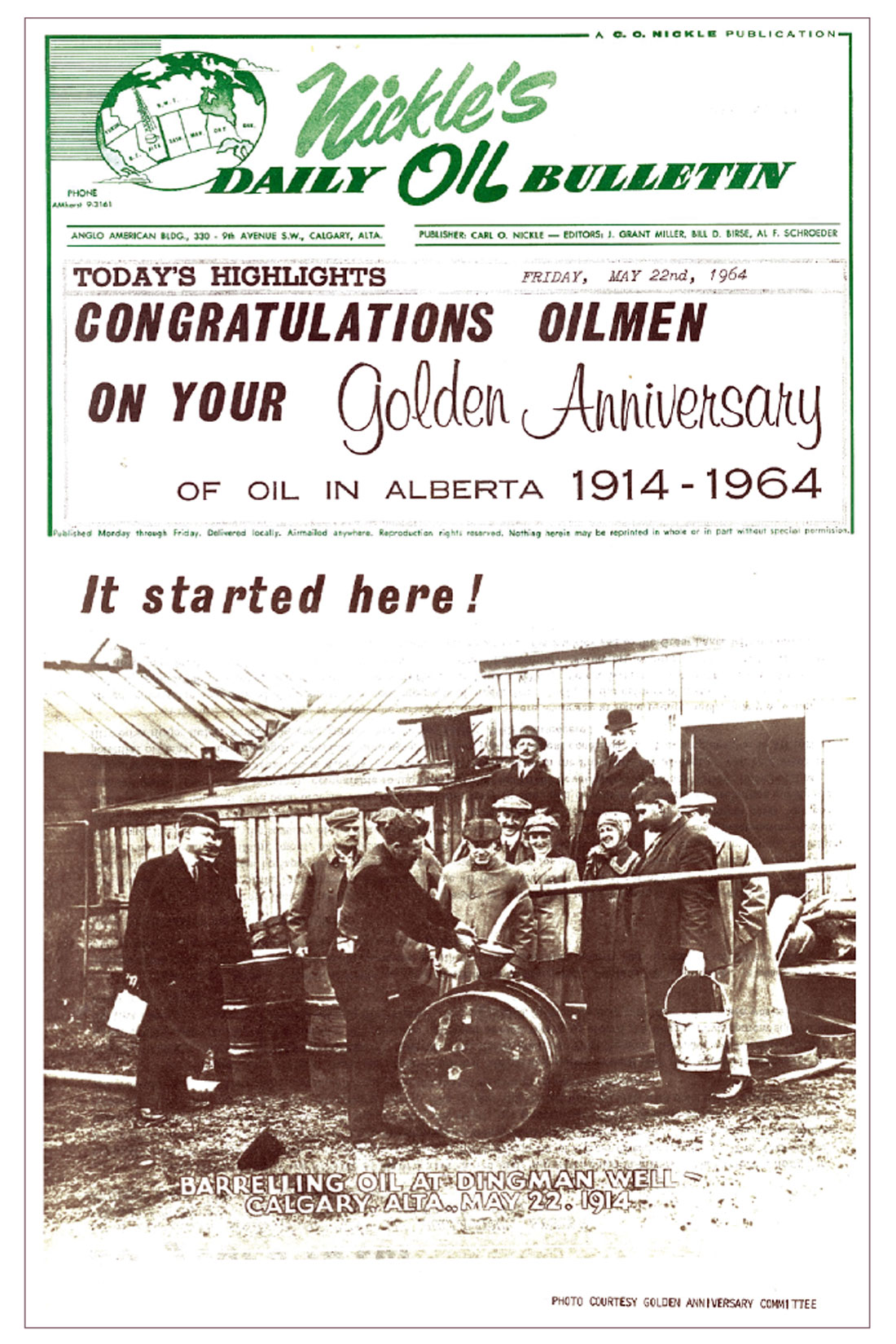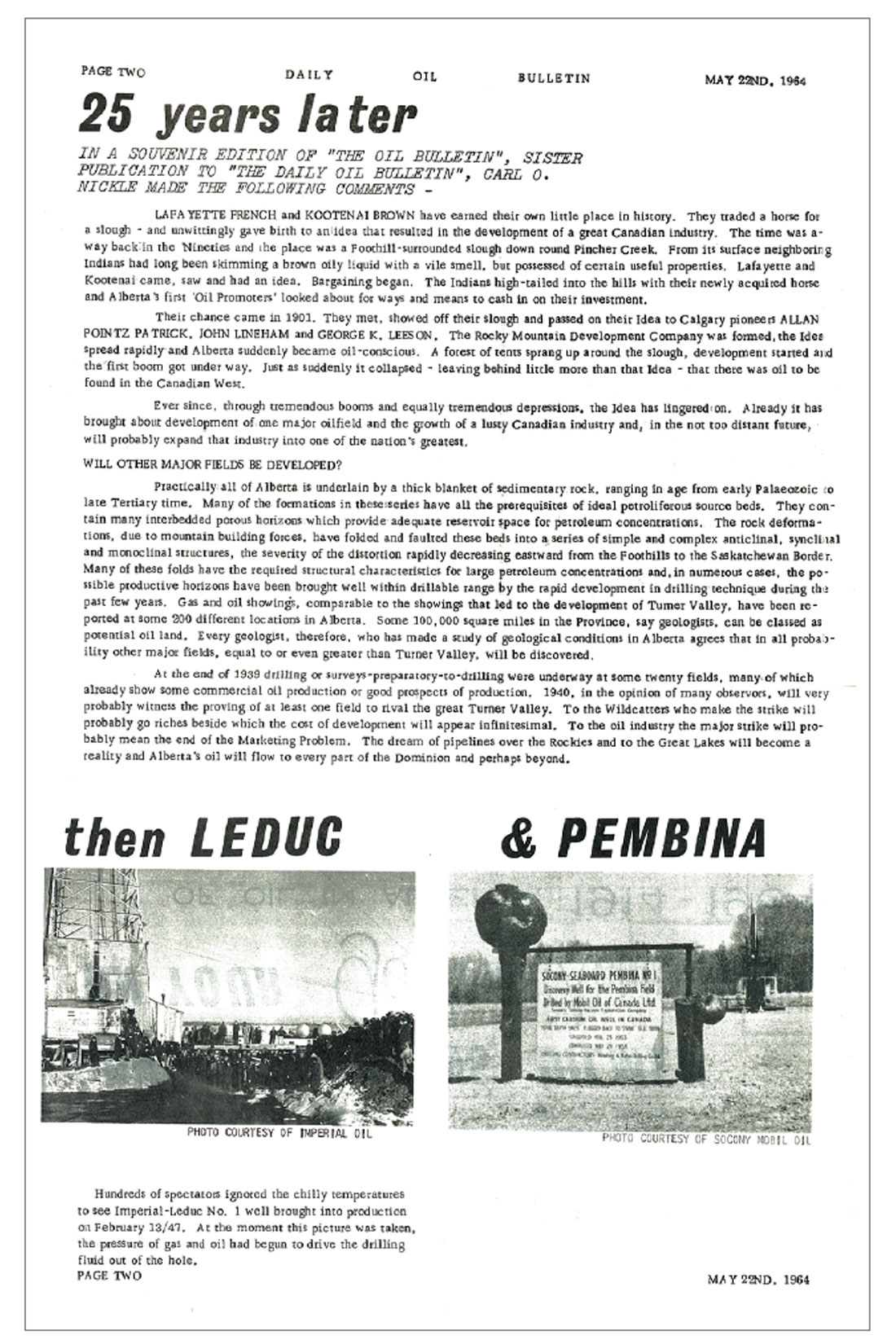 PERMISSION TO REPRINT ARTICLE GRANTED BY JWN DAILY OIL BULLETIN.