When I was first asked if I would let my name stand in the 2008 election for Assistant Director of Finance, I had to scurry to find a photo to submit. At the risk of being teased about a finance director hiding behind "shades" I fired off the only one I could find that had me actually smiling. After being elected, I received a congratulatory email from Bruce Barry to say he voted for me in part because I was not portraying the stereotypical stuffy financial type. Go figure. I have recently replaced that photo with a "suit" version where I am also smiling, even though the original is more "me". Same guy, different look. Sorry Bruce.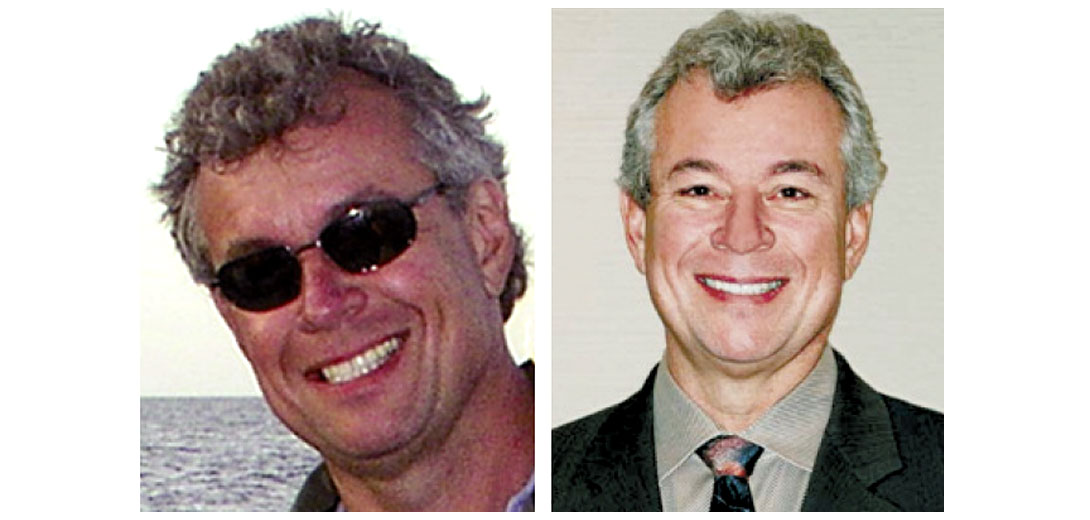 Well I have to say that my first year was most enjoyable and although crunching numbers can be pretty dry at times, I have learned a lot about the inner workings of the CSEG. I have held many volunteer positions during my career including five years on the Doodlebug committee (Chairman the millennium year) and Registration on the Ski Spree committee among others, but the executive is so much broader in scope. I will admit there is a lot going on that I was pretty in the dark about but the education has been rewarding. Working with Jim, Sheryl and the CSEG executive is very rewarding and an opportunity I challenge you all to consider. I also look forward to working with Kelly Jamison in his role as Assistant Finance Director and am confident he will do a stellar job taking the reigns next year.
So Finance Director, what is that all about? Well, as you would expect, it involves reviewing the monthly and financial statements which are produced by Associations Plus on a monthly basis. We question any and all items that appear out of line. The CSEG statements are fairly sophisticated and in addition to the typical income statement and balance sheet we have schedules for each of Administration, Continuing Ed., Distinguished Instructor, CSEG Luncheons, Member Services, Recorder, Website, Executive, Other committees/Liaisons, Outreach and Doodletrain. Each of these committees falls under the watchful eye of one of your Directors and they in turn approve each and every cheque written by the CSEG before they are signed (by any two of the President, Vice President or Finance Directors). These committees each submit an independent budget to the Finance Director and that in turn formulates part of the overall CSEG Budget. Payables and receivables are reviewed monthly and summaries, notes and budget comparisons are scrutinized closely.
When Finance is satisfied the statements are correct they are presented to the executive and a motion is requested to approve them. Yes, the CSEG today is run pretty much like your business or mine, watching every penny and holding our directors responsible. In today's world, this is essential to survival even for the non profit sector.
The 2009 CSEG Budget was composed by Larry Herd (last years finance director) and I along with Jim Racette's helpful advice then integrated these into the master spreadsheet which was developed over several years. We then looked at the projections and resulting net effect on the overall financial success of the CSEG and considering the expectations for 2009 added a few grains of pessimism to the mix. Overall, the various committees did a superb job of budgeting for what was to come and time now will tell how accurate their crystal balls were last fall. A good budget does not simply ink what effect the market is expected to do to your finances, it considers the needs and wants of the organization and then charts a mechanism by which to accomplish that.
The CSEG overall is financially very strong and although we all want to see it stay that way, we have purposely set up contingencies. These ensure the aspects of our society that are near and dear to our hearts are not drastically compromised in times of economic strife. Your executive, under the guidance and direction of the President, spend considerable time debating these matters and work together in formulating strategies so that this society remains as enviable as it is.
Luncheons are a good example. Very well attended and providing world class technical presentations, many would consider this one our society's most important roles. Does it make us money? No, in fact over the past several years expenses have climbed to the point where the meals and venue combined cost us more than the ticket price. Why have we as a "business" allowed this to happen? Because the CSEG is not about making money, that's why. Can we continue in this fashion in a drastic economic downturn? Probably not, but your elected executive is debating this issue and I can assure you, the good of the society as a whole is our first consideration.
Let's now look briefly at some of our key 2009 budget numbers in relation to previous years (rounded off). Our Annual Membership Dues (including Corporate) were $114,000 in 2008, $113,000 in 2007 and $104,000 in 2006. Our budget for 2009 is $100,000 and we hit that mark the end of April so we are in good shape there.
The convention is our biggest revenue generator and brought us $374,000 in '08, $407,000 in '07 and $387,000 in '06. Our budget for '09 is $282,000 and although expenses are not all in yet, it appears we will fall short of that forecast. As a note here, we receive net revenue after expenses shared between the joint convention societies.
Next in line is Continuing Ed (includes DoodleTrain) with revenues looking back from 2008 of $307,000 and $346,000 and $328,000 respectively. Our '09 budget is $299,000. We will be watching this closely as the year progresses as these numbers will not become apparent until next fall. We are looking for a modest profit of $62,000 but if participation dwindles beyond expected this could deteriorate quickly.
RECORDER Revenue from '08 looking back was $216,000, $213,000 and $195,000. As advertising budgets tend to get cut in tough times, this is an area where we are anticipating a struggle and have budgeted $132,000 in revenue for a projected loss of $31,000. Again, this is one of our crown jewels (so to speak) and profit is not the driving force.
Luncheons have generated $149,000, $128,000 and $133,000 over the past three years with an '09 target of $151,000. Although our numbers have been pretty good to date, our budget predicts only a break even. Rising costs are the concern and will need to be addressed this year.
Once the remainder of our disciplines have been accounted for (some will win some will lose) and then of course our administration of $267,000 is taken into account, we are working on a break even budget. To accomplish this in 2009, hard work and significant support by our members is required. Not such a bad income statement for 2009 if we can accomplish it but even a small loss would be palatable, considering the climate, if that means keeping our programs in tact.
These are decisions facing the executive as the year comes to a close. We have strong leadership in Jon Downton to be followed by John Townsley next year and I am confident these gentlemen will guide the executive in making sound decisions on behalf of the electing membership.
In closing, I wish you all a successful year (however you choose to measure that). Some will not survive I fear and others will have to make significant changes to their business strategies to survive. As an industry we are a pretty resilient bunch and I am optimistic that we have seen much of the worst. If nothing else, it is widespread optimism that will get us out of this hole and bring us all the economy we need to get back to work. First we have to get through the summer, so have a great one regardless and keep your chin up folks.