CSEG-F Outreach Ambassador Program
CSEG Foundation Outreach has been implementing plans to coordinate events outside Calgary to promote Geophysics to students, connect to universities with Geophysics programs and promote the CSEG across Canada. The CSEG plans to accomplish these tasks through the Ambassador program.
The Ambassador program has four main objectives:
Enhance the CSEG's national status and representation;
Raise student awareness of our profession and organization;
Provide value to CSEG members outside Calgary through communication and area-specific events;
Encourage geophysicists outside Calgary to become members of the CSEG.
With these objectives in mind, the ambassador program plans to hold five yearly "Meet and Greet" events in key cities across Canada. The events will consist of a short technical talk, refreshments and a talk on benefits of membership for students and professional members. The five cities included for this year's events are:
Wolfville, NS, during Atlantic Universities Geologic Conference
Edmonton, AB
Saskatoon, SK
Vancouver, BC
Winnipeg, MB
These five events are riding on the success of two previous "Meet and Greet" sessions held early in 2010. The first, held at the University of Alberta on March 12, 2010, was organized by CSEG University Student Outreach Volunteers Jessa-Lyn Lagroix and Matthew Klukas, together with members of the U of A geophysics society. The event was very successful, with 27 attendees and several new student members. Talks were given by Sam Kaplan and Laurie Pankratow. Sam is a PhD student in Geophysics at the U of A and Laurie is the manager for Geophysics at Worley Parsons International in Edmonton. Refreshments at Hudson's on campus rounded out the night and provided students with an opportunity to network and ask questions of those already working in the industry.
The second event was held at the University of Manitoba in Winnipeg on April 6, 2010, when CSEG representatives were in town for the Winnipeg career fair. The event followed the same format as the U of A "Meet and Greet" with special guest Mr. Perry Kotkas, former CSEG President, giving a talk on "Thriving and Surviving in Our Industry". Becky Cook, CSEG volunteer and U of M alumna, organized this successful event.
To make the ambassador program a success, we rely on the work of our volunteers. If you are interested in volunteering for the ambassador program to help organize "Meet and Greet" events, represent the CSEG in your city outside Calgary or if you are interested in attending one of our upcoming events, please email Kathryn Welsh, Ambassador Coordinator, at kawelsh@shaw.ca.
Special thanks to Jessa-Lyn Lagroix for her help in writing this article. Photos supplied by Perry Kotkas, Shane Sookdeo and Jessa Lagroix.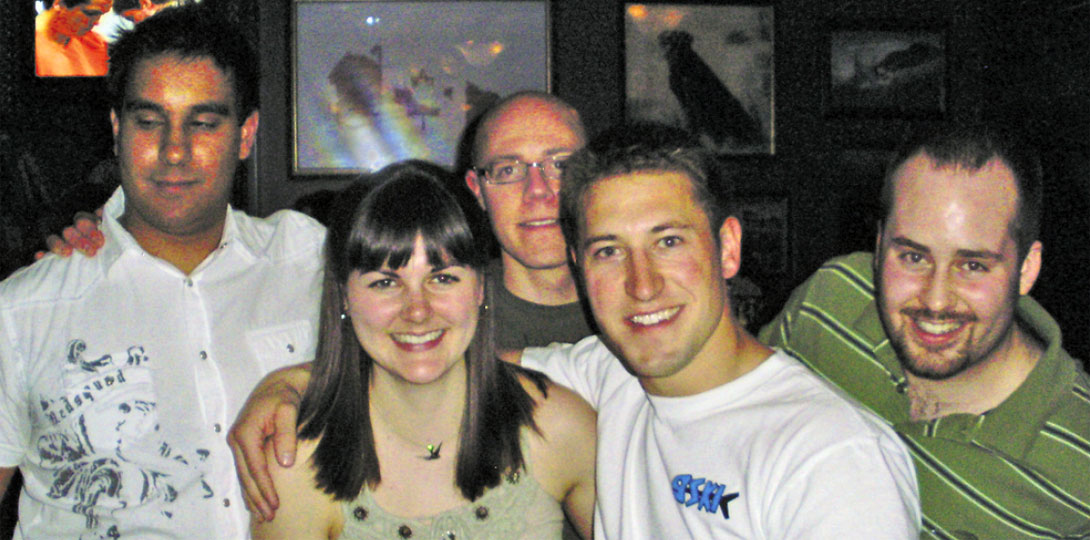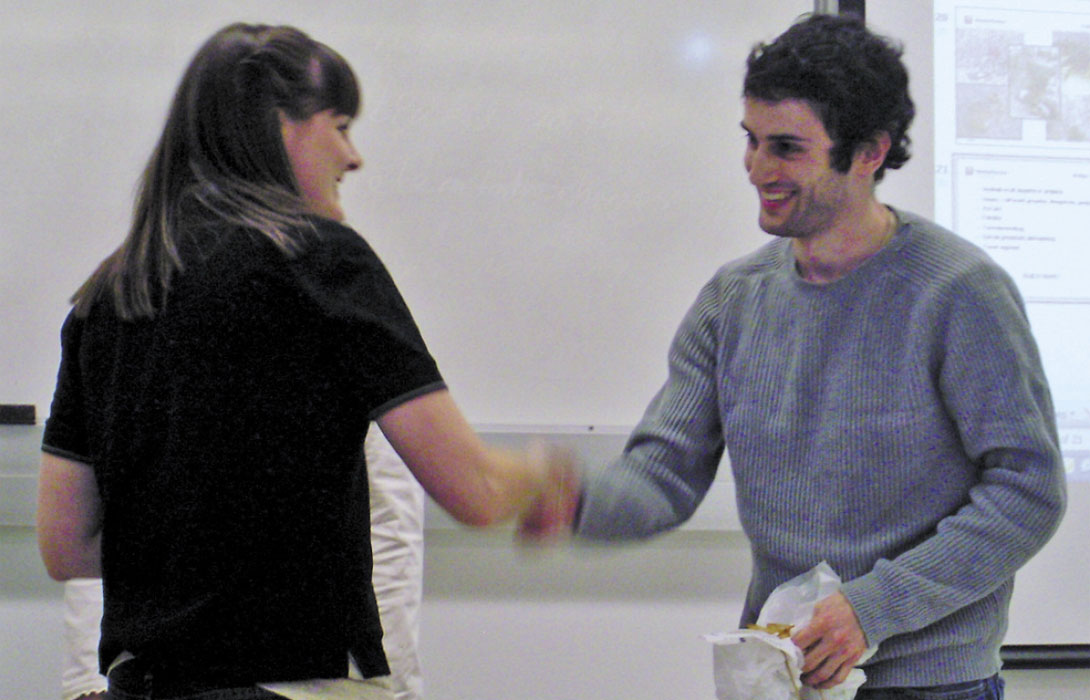 Future CSEG-F events in 2010
| Event Date | Event Name | Location |
| --- | --- | --- |
| Sept 21 | U of C Science & Engineering Fair | Calgary |
| Sept 22 | U of A Careers Day | Edmonton |
| Oct 5-7 | CAGC Seismic in Motion | Waiparous, AB |
| Oct 28-30 | Atlantic Universities Geologic Conference | Wolfville, NS |
| Oct 26 | Honorary Address | Calgary |
| Nov 1-2 | See Your Future career shows | Saskatoon & Regina |
| Nov 19-20 | Canada Career Week Fair | Edmonton |
| Nov 25-26 | BC Career Education Society | Vancouver |
University of Calgary EAGE Geophysics speaker series, sponsored by CSEG-F
| Event Date | Speaker | Topic |
| --- | --- | --- |
| Sept 30 | Ulrich Zimmer | Interpretation of real-time microseismic results from hydraulic fracture treatments |
| Oct 14 | Brian Russell | An overview of AVO and inversion in seismic exploration |
| Oct 28 | Stephen Biefer | Expectation and people who influence our career |
| Nov 10 | William Goodway | Seismic inversion for rock properties and geomechanics with applications in closure stress mapping for tight gas |
| Nov 25 | Graham Carter | Practical aspects of inversion |
| Dec 9 | Laurie Bellman | The future of interpretive geophysics: integrated quantitative reservoir characterization |
If you are interested in volunteering with the CSEG-F Outreach committee or University Student Outreach committee, please contact outreach@cseg.ca or students@cseg.ca.