A Crane's Tale
By Don Crane
Pentland Press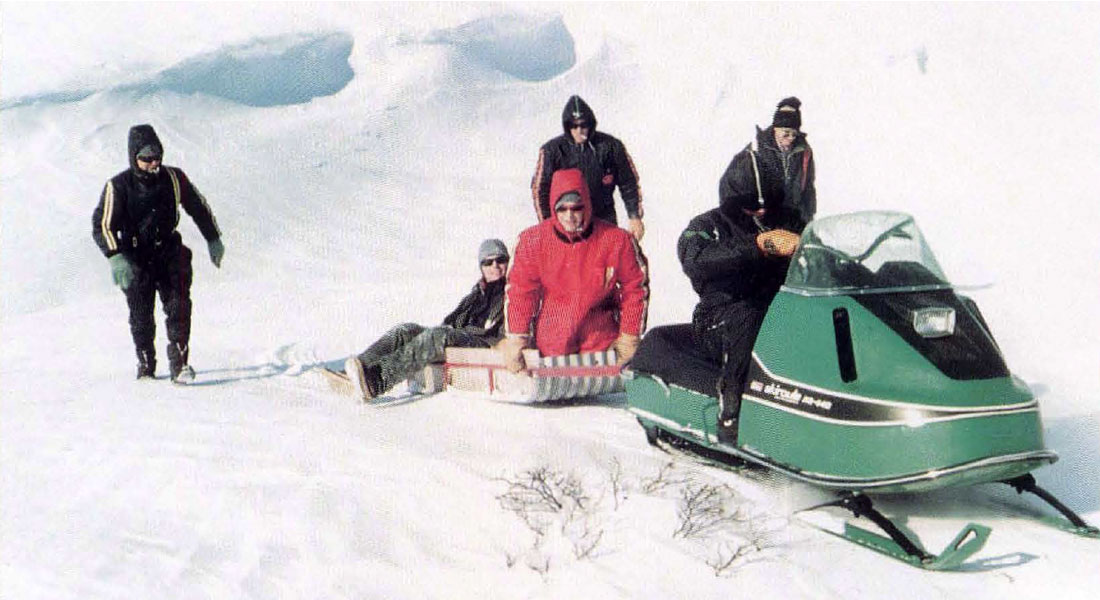 A Crane's Tale is a delightful collection of reminiscences and stories that Calgary-based geophysicist Don Crane has accumulated over the last 50 years. "It started out as a way for my grand-daughter to get interested in reading," says the 71-year old. "It just grew from there."
Crane graduated from the University of Saskatchewan with a Bachelor of Engineering degree in 1952. He worked for Mobil Oil for ten years, then served as a party chief for Pacific Petroleum in the High Arctic for 14 years. In 1980, he helped found Petrel Consultants, and worked there until his retirement in 1995.
Although the chapters span the author's life, some of the book's most interesting tales date to his period as a geophysicist working in the Arctic in the mid 1960s and early 1970s. Crane describes in vivid detail not only the cold and unforgiving world, but also the beauty that would erupt across the landscape each spring. One chapter, The Intransigent Snowmobile, hilariously describes his crew's attempts to lasso a runaway Skidoo, while another, A Moosehide Christmas, outlines the author's efforts to buy his three young children mukluks from an ancient Cree woman.
While much of the book sprang from the author's desire to preserve his memories of the North, Crane also hopes that his book will allow young professionals a glimpse of an important aspect of the geophysical industry.
"It's very rare to spend a season in the bush nowadays," he laments. "Companies send them out on a three-day visit, and they don't learn much."
And, unfortunately, that means they're missing a very important opportunity. "When you get out to the field, it develops your ingenuity level and your intuitive skills-how to find ways around roadblocks. It's an opportunity to learn as much about yourself, as about geophysics."
The Crane's Tale is available through Annie's Books in Calgary, 91216 Ave NW Tel (403) 282-1330.