Where are the geophysicists of the future to be found? Who will replace us as we retire? How do we inform people about our exciting industry and entice them to consider a career in it? The Outreach committee is trying to spread the word by visiting high schools and participating in public careers fairs. Recently we attended the Calgary Career Show, which was expected to attract 6000 visitors and had over 160 exhibitors. The CSEG booth was set up for us and we took along the pop-up banners, laptop and projector, RECORDERs and career pamphlets. We ran a slide show entitled "what is geophysics?" projected onto one of the pop-up banners and we had colour prints of the pictures so that we could explain some of them in more detail to our booth visitors. This dynamic presentation of neat photographs drew admiring comments from members of the public and other booth exhibitors.
Our booth personnel lured visitors with candies and then engaged them in conversations about the opportunities for a career as a geophysicist or technologist. The visitors ranged from high school students and their parents to new arrivals in Calgary. There was a lot of interest in our brochure on careers in geophysical technology (thanks must go to Mary Bartlett for the excellent job description).
An important part of our presence at this career show was to have young female role models (Anne and Amanda) to promote the message that geophysics offers many opportunities for women. Our less young male role models offered a wealth of experience as professionals in the oil industry.
The next big career show we will attend is in Victoria in December then we are off to Vancouver and Kelowna in January. Thanks go to Outreach committee members at the Calgary show: Amanda Nicholls, Anne Halladay, Annette Milbradt, Brian Russell, Bob Mummery, Hassan Odhwani, Les Corper, Penny Colton and Perry Kotkas. Thanks also to Jim and Sheryl.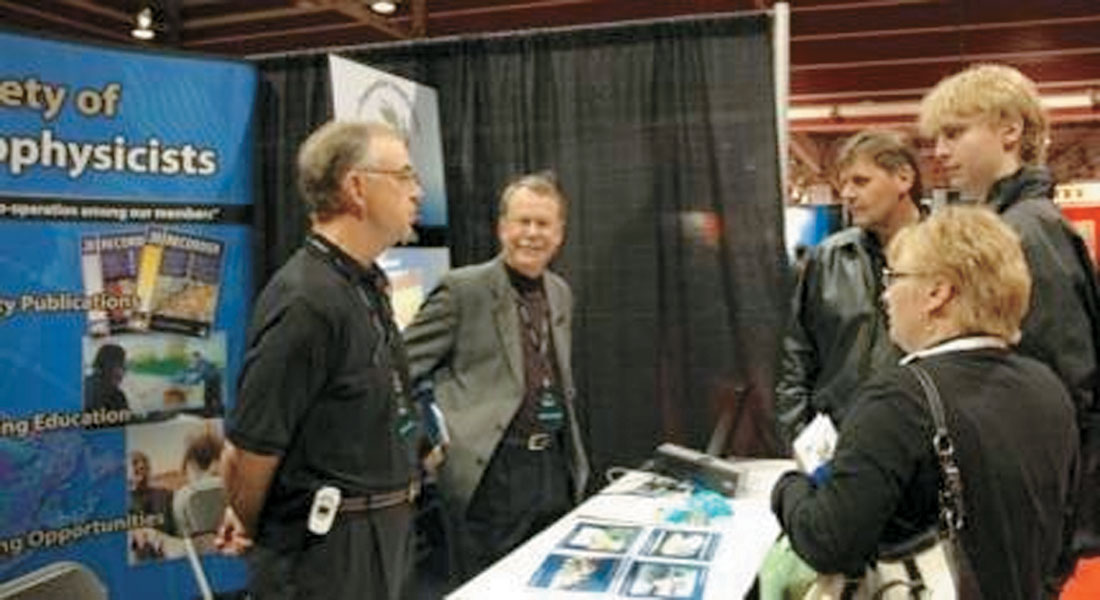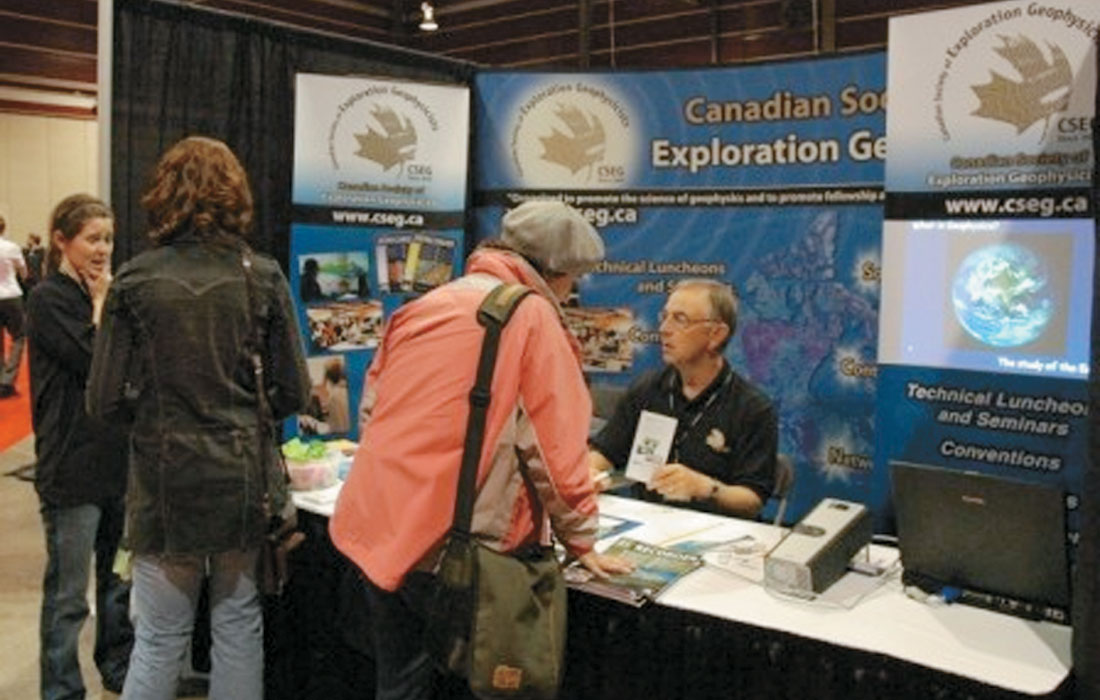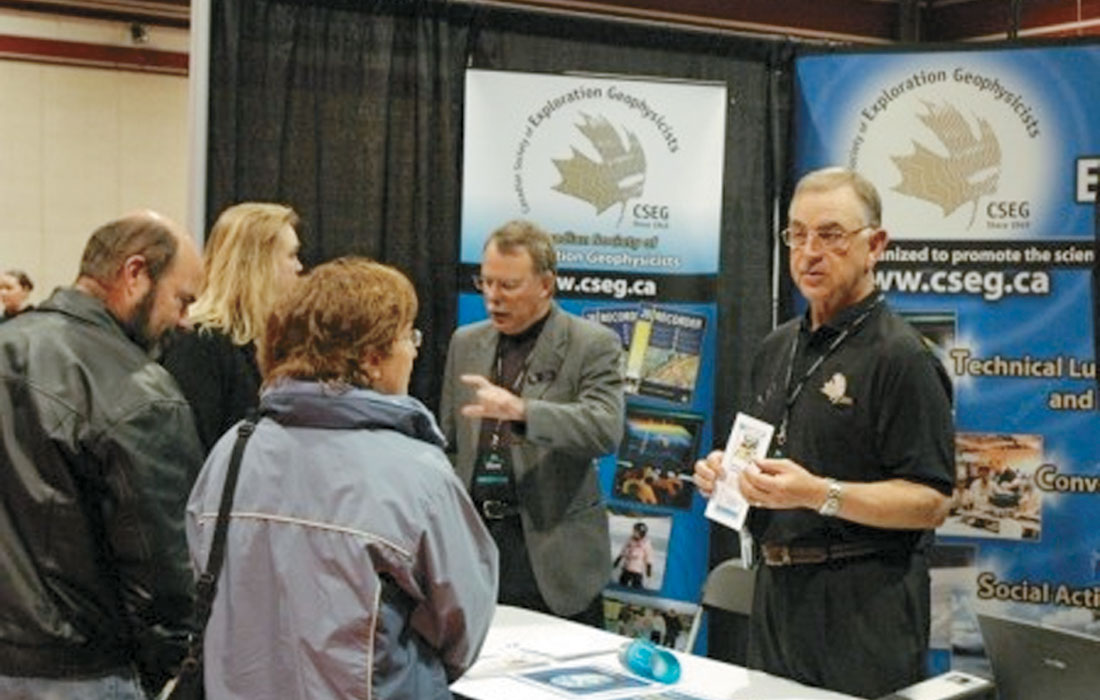 (Photos courtesy: Penny Colton)