2009 CSEG Medal for George Bertram
(Citation by Sue Guttridge)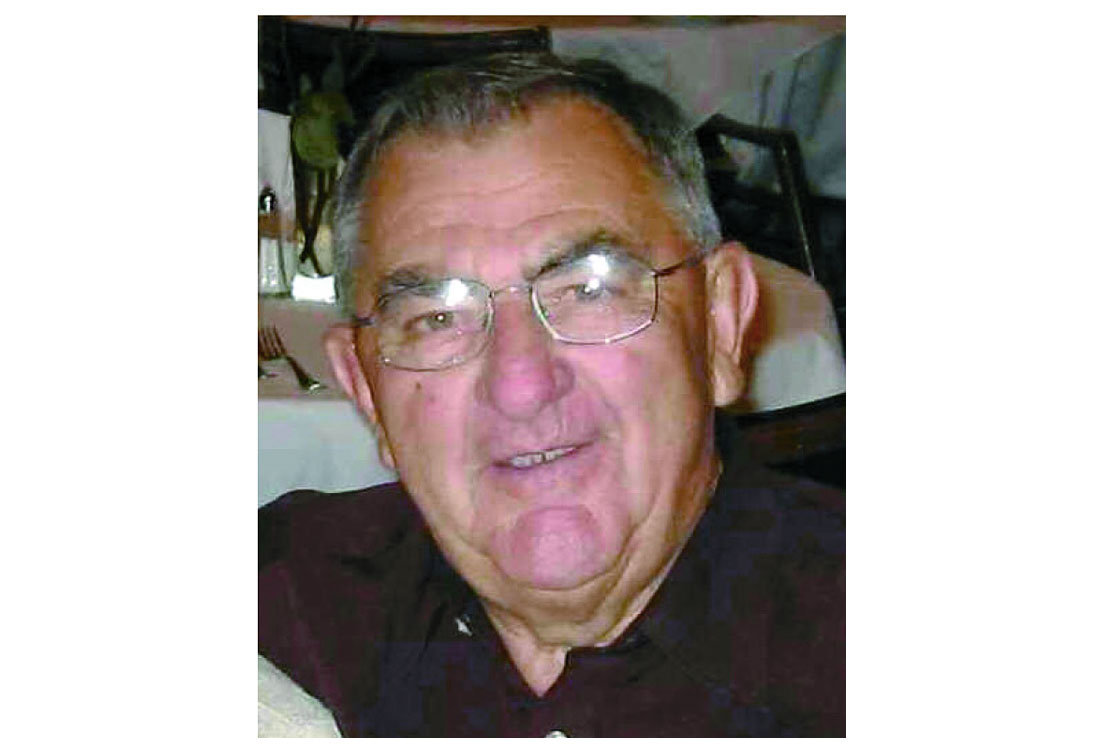 The CSEG Medal recognizes long-standing contributions to the business development of Exploration Geophysics. For over half a century George Bertram has more than met this criterion.
George was born in a small town in Prince Edward Island, and arrived in Alberta in 1951, with little money, a grade five education, and no job prospects. He rented a one room apartment in Calgary, and after paying the first month's rent, had one dollar left to his name. With that dollar, he chuckled, "I bought a pack of cigarettes and papers and went to work right away for a construction company".
His dream was to see the world, and knowing his aspirations would never be realized working as he was, he applied for work in the Middle East on a seismic drilling rig. He got the job, and left for Kuwait, full of hope and anticipation. He earned a whopping $400/ month, but the cost of living was inexpensive, and he was able to return to Canada after nine months with a sizeable bankroll. While he was home for his accumulated three months off, he met and married a local girl from Carbon, Alberta, and they soon ventured back to the Middle East. There he gained experience and enough working capital over the next two years that upon returning he started Bertram Drilling.
Starting out with one rig, the company has grown over the years to become one of the largest privately owned drilling companies in North America. His drills have covered territory not only in Canada and the United States, but ventured into Trinidad in 1995 with "people portable" drills, and recently into Kamchatka, Russia, where seismic drilling is a new experience for the locals there.
In 1980, he built his first heliportable rigs, which have been very successful, coming at a time when the footprint left on the environment from exploration was becoming very important. He now has a fleet of thirty six twopiece units which cover many remote areas across the continent.
His fleet of equipment, by 2002, had grown to also include large tracked nodwells, geothermal drills, smaller Low Impact Seismic drills, wheeled drills, floatation tire rigs, heli-casing rigs, and diamond core drills. Diversity has always been a high priority with the company, and the first core drills for tar sands exploration were purchased in 2002.
Bertram Drilling still operates their head office out of the small village of Carbon, Alberta, along with a division office in Billings, Montana. When they finished their schooling George's sons, Brian and Darrell, joined the company ranks and actively manage the company today. Although semiretired, George is still involved. His vibrant personality and forward thinking attitude have made him and his company very successful. For a lifetime of work and accomplishments the CSEG acknowledges with its highest honour, Mr. George Bertram.
2009 Meritorious Service Award for Doug Schmitt
(Citation by Jon Downton)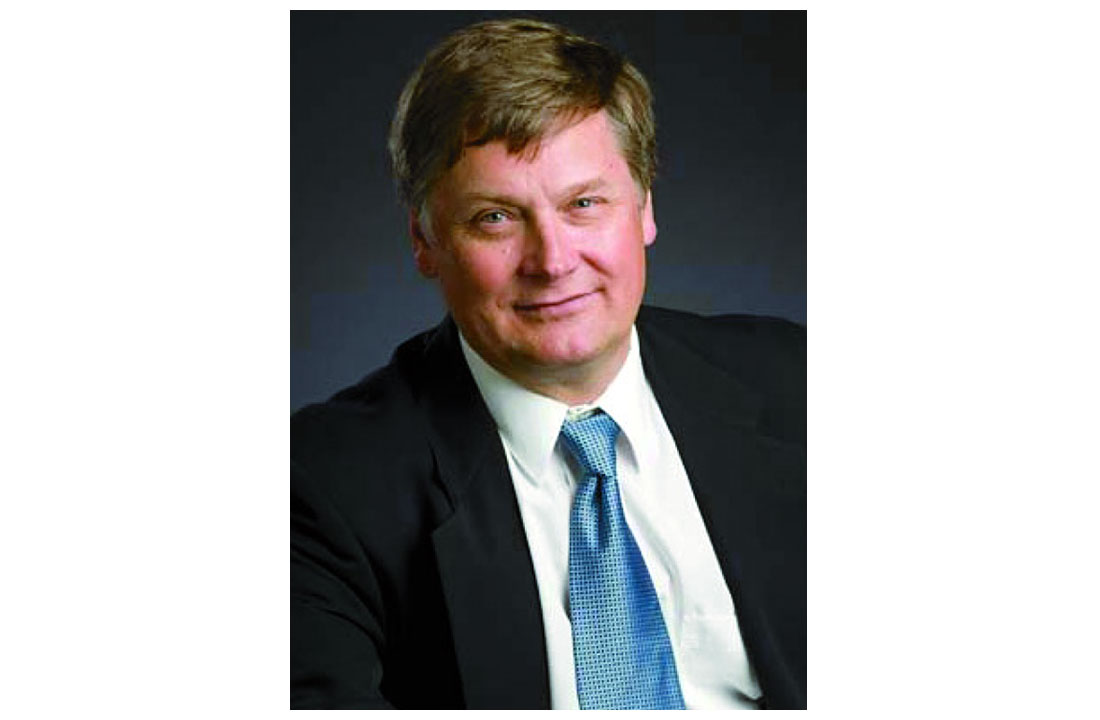 For 2009 the CSEG is awarding Doug Schmitt the Meritorious Service Award. The Meritorious Service Award is given to members of the CSEG who have made a prominent and/or lengthy contribution to the Society and/or the industry as a whole. In his role as the Canada Research Chair in Rock Physics at the University of Alberta Doug has made significant contributions to the industry through his research and through his teaching and mentorship of many students over the years. Further, Doug has been active in the CSEG making technical contributions and serving as an Ambassador for the CSEG in Edmonton promoting our society.
Doug grew up on a farm near Writing-on-Stone Provincial Park in South Eastern Alberta. At the age of 4, he became interested in science and geophysics when he heard the low frequency rumble originating from large bombs exploding 80 miles away at Suffield. When he asked his mom what the sounds were, she replied that "scientists" were doing it and from that moment on Doug wanted to be a scientist. Doug went to a four-room country school with 8 grades. Along with graduating Doug, this school also produced one of Canada's Nobel Prize winners – Dr. Brockhouse. Doug received his B.Sc. from the University of Lethbridge in 1980. He then worked briefly as an exploration geophysicist for Texaco till going back to university to do his M.Sc. and Ph.D. at the Seismological Laboratory at the California Institute of Technology. His thesis was on the "I. Application of double exposure holography to the measurement of in situ stress and the elastic moduli of rock from boreholes, II. Shock temperatures in fused quartz and crystalline NaCl to 35 GPa". He then did post-doctorate work related to hydraulic fracturing at Stanford with Mark Zoback.
Doug then joined the University of Alberta as an Assistant Professor of Geophysics in 1989. At this point in time there was a large number of retirements of geophysics professors from the University of Alberta. Together with Mauricio Sacchi, Doug helped rebuild the geophysics program into one of the finest in Canada. Today, Doug is Canada Research Chair in Rock Physics at the University of Alberta. Over the last 20 years Doug has supervised many Ph.D.'s and M.Sc.'s. An indication of their quality is the frequency of CSEG convention technical awards that he and his students have received over the years. The CSEG membership has also benefited from Doug's teaching ability as he has taught a short course on rock physics at the Doodletrain. I can attest that Doug is an excellent teacher. A number of years ago I had the opportunity to take a rock physics course from Doug via video conference. It was an excellent course and deepened my understanding of the relationship between the rock properties and their seismic response.
Doug has made important contributions addressing Canadian geophysical problems. Of particular note is the work that he and his students have done trying to add to our understanding of the geophysics of heavy oil reservoirs in Northeast Alberta. Here they have performed a series of experiments showing the applicability of 4D for the monitoring of enhanced oil recovery from these reservoirs. Doug is recognized as an expert in this area and recently co-organized a SEG workshop in Alberta on this topic. In the past he has organized a CSEG workshop on this same topic.
In conclusion, I believe Doug is a most worthy recipient of the CSEG Meritorious Service Award. He has made a prominent contribution to our society and industry through his teaching, research and ambassadorial service to our society.
2009 Meritorious Service Award for Larry Mewhort
(Citation by David Emery)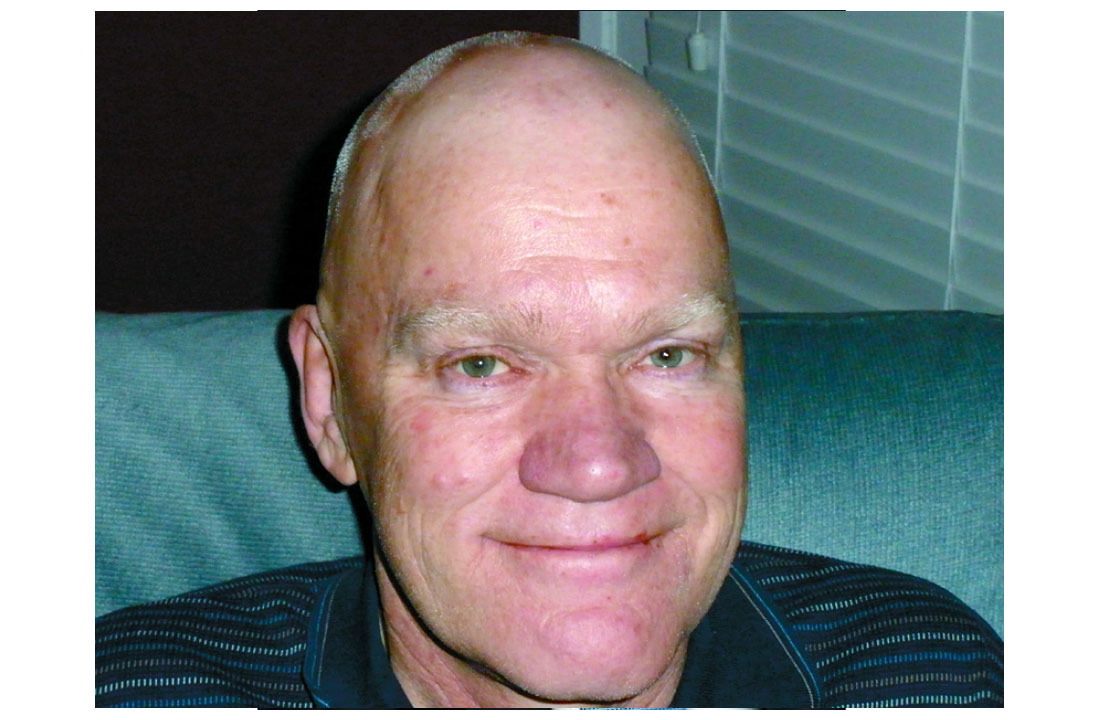 The CSEG Meritorious Service Award is given to a member who has made an outstanding contribution to the geophysical Society and Industry.
Larry Mewhort is both a highly gifted geophysicist and someone who has contributed to my understanding of the geophysical society. I first met Larry 21 years ago when he appeared at my office door asking about Husky's geophysical computer application. Earlier that same day Husky had acquired Canterra Energy, the firm that Larry had joined several years earlier. Larry has always been innately interested in learning everything he can about geophysics and how to use every available tool. While it was still several months before the corporate group was merged into a single geophysical team, Larry would periodically appear to see what innovative methods we were using and would share what had worked at Canterra.
I believe Larry's instinctive interest in learning, teaching and helping others stems from his upbringing on a small farm in Northern Saskatchewan. Like all individuals from Saskatchewan, Larry has been full of stories about walking to school in – 40ºC weather and his hours spent on a tractor, but I still remember the day he talked with pride about volunteering to flood the small school rink. It wasn't as much about the subsequent hockey game, it was about the jerry-rigged Zamboni you had to push around the rink and the joy he received when everyone would stream out of the one room school to spend the day skating on a perfectly smooth outdoor rink. While farming chores taught Larry the value of hard work and school taught him the power of knowledge, Larry also learnt that volunteering has it's own rewards.
Larry eventually left the farm to get an Engineering degree in Geophysics at the University of Saskatchewan and migrated to Alberta to work for Hudson Bay Oil and Gas. After leaving HBOG for Canterra, Larry settled into working in the geophysical special project group, a position he still holds today at Husky. Larry still finds the time to personally assist all his peers including new hires, summer students and even the older geophysicists. Larry realized that the knowledge he gained meant nothing if he could not pass it on to others. Like most geophysicists, public speaking wasn't the easiest thing for Larry, but instead of shying away he faced the problem head on and joined Toastmaster International, an activity he continues to this day.
The late 80's was also the time most industry research groups closed and by the early 90's, the testing of new concepts in geophysics became concentrated within various Universities and seismic contractors. The problem facing researchers was a shortage of funds to acquire seismic data and an insufficient ability to publish results when data had been donated by industry. The Husky-Talisman Benjamin line, a volume that has been given to over 200 geophysical groups, is just one example of Larry (et. al.)'s innovative solutions to this problem. The volume contained a high quality foothills line with full publishing rights, widely distributed so various solutions could easily be compared, not just at Husky, but within the Industry as a whole.
The 90's also brought a substantial change at the University of Calgary Geophysics Department with the start of CREWES and the addition of new professors with experience in the now defunct industry research groups. Larry started his second education in geophysics taking post-graduate level evening courses and slowly turning his home office into a bastion of geophysical research journals and books. He accomplished this while still putting 40+ hours into special projects at work, attending Toastmasters and raising 4 teenagers.
By the end of the 90's Larry had established himself as the de facto Chief Geophysicist at Husky but when management attempted to give him the title and the attached responsibilities, he quickly let it be known that he would prefer to clean the washrooms. He just wanted to help others and not determine who got promoted, hired or fired.
The new century brought about yet another new period in Larry's geophysical activities. While Larry had chaired and participated in SEG and CSEG conventions throughout the 90's, in 2001 Larry put his name forward for assistant Director of Educations Services at the CSEG. Education services is responsible for arranging the technical and continuing education programs at the CSEG. He was duly elected and served on the executive for 2002 and 2003. Larry, along with others, was involved in expanding the DoodleTrain (now in its 7th year), establishing the CSEG Distinguished Lecture Tour and improving our overall luncheon speakers. Not being one to shy away from work he continues to sit on the luncheon committee, help out on an ad hoc basis throughout the society, and after leaving the executive 6 years ago continues to put countless hours into the CSEG.
I have been most fortunate to work with Larry over the last 20 years and to call him both mentor and friend. I see Larry as truly deserving of the CSEG Meritorious Service Award. I'm very thankful that Husky didn't make him either Chief Geophysicist or the men's room janitor but let him continue to further his study of the science of geophysics and let him continue to enlighten others in our great occupation.
2009 Honourary Membership Award for Peter Cary
(Citation by Ron Larson)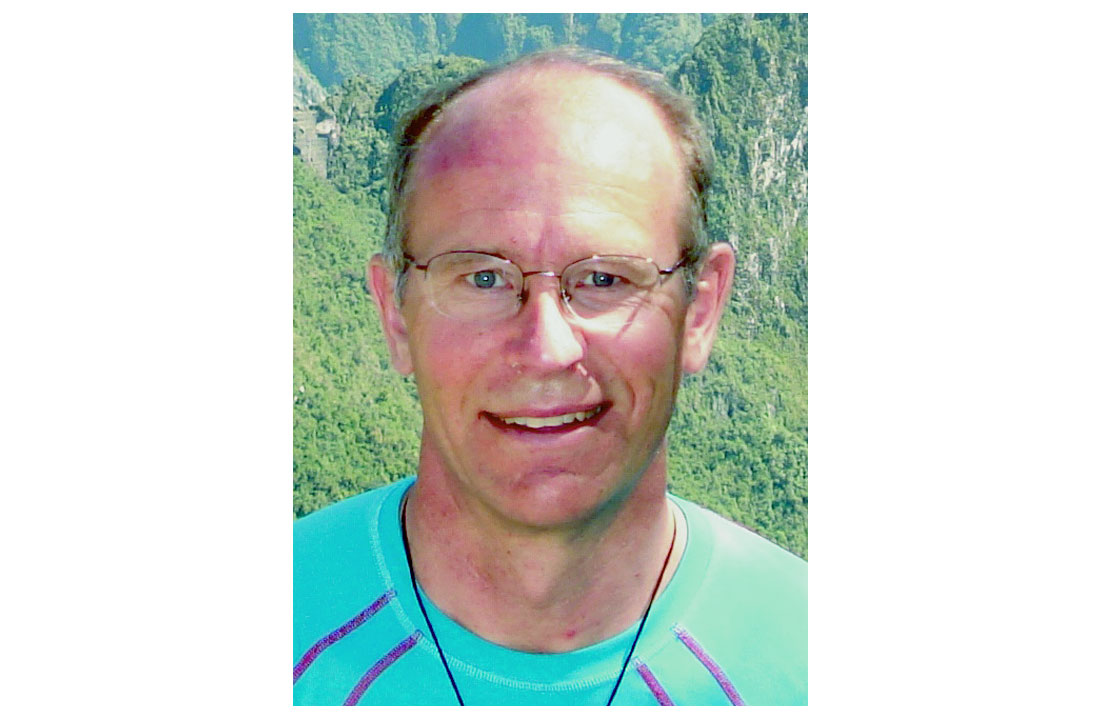 Peter Cary has had the brief details of his professional life published many times in the RECORDER, in The Leading Edge, in Geophysics and so on. For example, the following biographical text, related to a CSEG Luncheon Presentation entitled, The 3C–Struggle: Good News From the Trenches, is from the February 1996 RECORDER.
Peter has B.Sc. and M.Sc. degrees from the University of Toronto. He began his career with Chevron in Calgary and LaHabra, then obtained his Ph.D. in Geophysics from Cambridge University, England. He went to Pulsonic Geophysical Ltd. in 1988 as Senior Research geophysicist and is presently (1996) Manager of Geophysical Research.
Peter has presented many papers at CSEG and SEG meetings on various topics to do with seismic data processing, and has published several papers in this area. In recent years he has spent more and more time on 3–C data processing, as the popularity of this type of data has increased. Peter has been actively involved with CSEG convention committees in the past and he presently (1996) serves as second VP of the CSEG.

To fill in the chronology, Peter joined Sensor Geophysical in 1997 and serves as Chief Geophysicist. He has continued to be active in CSEG and SEG, serving as CSEG President in 2005 and as the SEG Convention Technical Committee Chair in 2000. He has been an editor of Geophysics. It goes without saying that he has continued to present and publish in years since 1996. Readers might check the May 2004 RECORDER's section on the Annual Meeting and refer to the Awards page where Peter is found in the company of other CSEG stalwarts.
He has been a known presence in geophysical research for more than 20 years. AGoogle Scholar search yields five pages of citations. A search of the CSEG website finds 101 items ranging from Executive announcements to abstracts. In this (partial) decade he has authored 15 CSEG Convention papers alone while serving on three CSEG executive groups – not to mention other publications and the demands of being a father and becoming something of an expert in the disparate field of yoga.
While impressive, these accomplishments serve only to indicate Peter's fundamental qualities of intellectual excellence and a sharing nature. This willingness to share his considerable expertise is one of the things that makes Peter remarkable, and members of the CSEG have benefited greatly from it over the years.
A simple listing of accomplishments has the potential to overlook many good personal qualities. Peter's willingness to share his expertise has already been mentioned. His wit and dry sense of humour have not. In his personal stock of stories is one involving athletic avoidance of Stephen Hawking's wheelchair in the corridors of Cambridge. My personal favorite, one that I have spoken of publicly before, is Peter's RECORDER article from 2001: Multicomponent Seismic Exploration in Canada – One Person's Perspective. In it we find primarily honesty, leavened with some humour and mixed with insight – all prepared by a first rate researcher in plain language for everyone's consumption.
Were this the Food Channel, with that formidable recipe Peter would have a starring role in his own TV show, but this is the CSEG and he will have to make do with our modest but sincere thanks in the form of an Honourary Membership.