Project Objectives
In response to the increase in students dropping out of key math and science courses and to pressures faced by today's students to make important career decisions earlier in their schooling, the Canadian Geoscience Education Network (CGEN)/Réseau Canadien d'éducation géoscientifique (RCEG) has undertaken an initiative to develop a website to educate, excite, and encourage youth to pursue a career in Earth sciences. The new Careers in Earth Sciences website will be a bilingual website aimed at students in Grades 9 through 12. It will contain basic introductory information about the Earth sciences, supplemented by more detailed information about the different sub-disciplines, education requirements and opportunities across Canada, salary expectations for different specializations and levels of work, and examples of real Earth scientists at work. This website will directly address an issue of great urgency facing our profession: the development of the next generation of Earth scientists.
Emphasis will be placed on displaying the adventure and travel aspects of the work, the satisfaction that comes with a career in Earth sciences, and in linking the Earth sciences with students' broader interests, skills, and hobbies. In consultations with students and teachers prior to the start of the project, it became clear that, while pay and the quality of the work are important to students, so was the significance of the work in the broad social context. The website will demonstrate how Earth scientists work to solve many major economic and environmental issues facing society. The website's navigational system, look, and content will be tested with students and educators throughout the development phase of the project. This feedback will shape the final product. The website will be upgraded regularly to ensure that it remains a dynamic and credible source of information.
The career website is being built as part of a larger Canadian Earth sciences website that will be launched during the International Year of Planet Earth (IYPE 2008) as one of the many key initiatives targeted at raising national and global awareness of Earth sciences. In addition to the careers component, this large legacy website will include a wide variety of information on the geology of Canada as well as details about other Canadian IYPE activities. The careers portion of the website will have its own independent internet address as will other components.
Participants
The project content and themes are being created by Jenn Sabean of Terra Factum Consulting, under the supervision of Dr. John Clague of Simon Fraser University, Fran Haidl, President of CGEN, Christy Vodden, Secretary-Treasurer of CGEN, and Ian Young, President of the Canadian Federation of Earth Sciences. Feedback and input from a sub-committee of outreach directors of Earth science organizations across Canada have been an essential part of the content development throughout the entire process. SkinnyFish Media based out of Calgary, Alberta is the web design company that has been selected to develop the content into a working web site, based on their creativity and experience.
Outline
The careers website will include a homepage that presents six doors to explore, each one addressing one of the six main questions that came from a survey of high school student's understanding of Earth science. The outline of the web site content is outlined below.
Homepage
A career in the EARTH SCIENCES is a world of opportunity
Ever wondered how mountains grow, why earthquakes happen, or where to find gold and oil? Ever wanted to travel the world, explore the oceans, or learn about how our planet ticks? Do you want to protect our environment, develop new technologies, and get involved in something that makes a difference?
Then YOU should consider a career in the EARTH SCIENCES! Open a door to discover...
Door #1 – What is Earth science?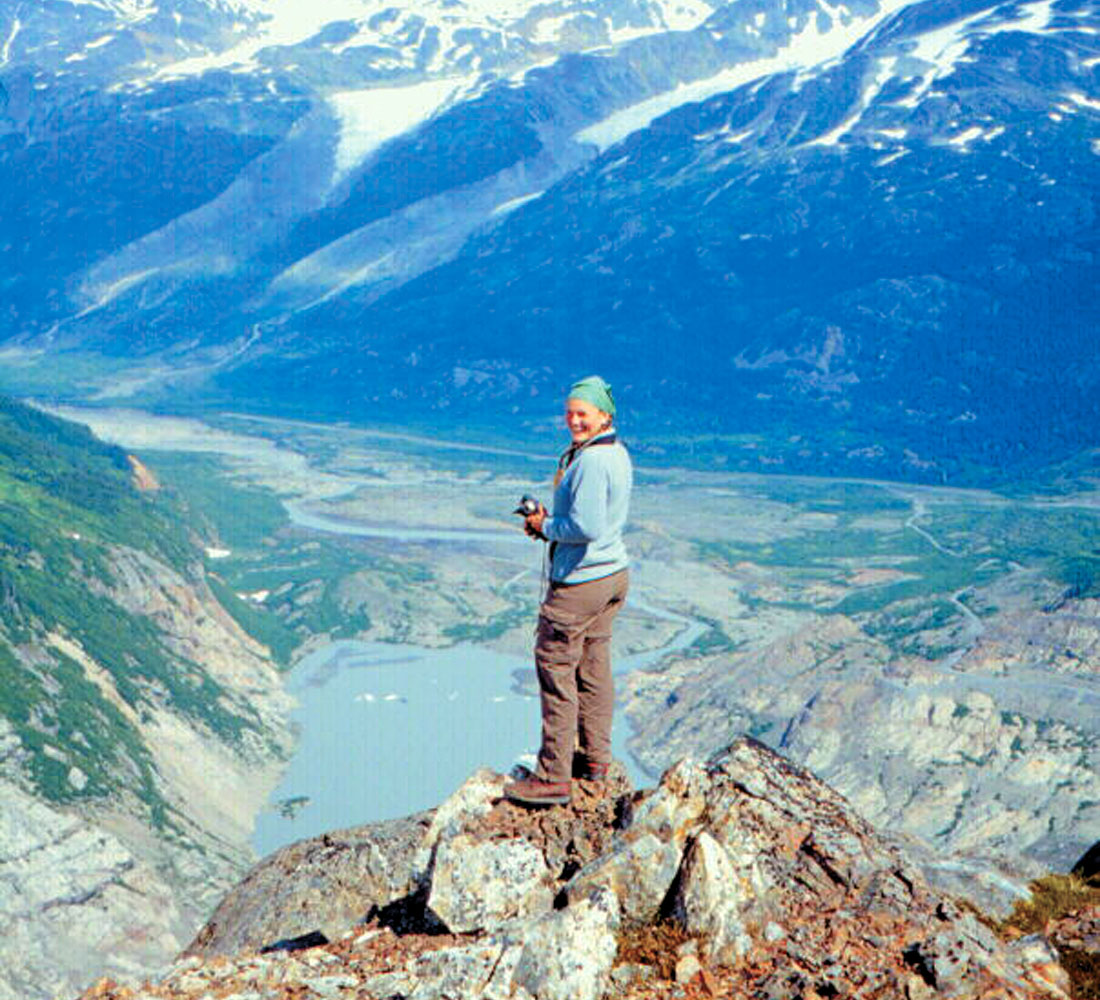 Define what the Earth sciences are, what Earth scientists do, who Earth scientists are, where Earth scientists work (in the field, in the lab, in the office, and overseas), and what the benefits of working in the Earth sciences are. Target the young mind; keep it interesting and relevant to today's events. Highlight how the Earth sciences are diverse and fascinating; there are endless job options and flexibility within the diff e rent disciplines; it is a constantly evolving science with new developments in technology and a better understanding of our planet; there is a growing demand for Earth scientists as the demand on our natural resources increases with population, and sustainable solutions are needed, etc. Using photographs, icons, and creative visual effects to accompany the text, which will be informative and concise.
Door #2 – What do I need?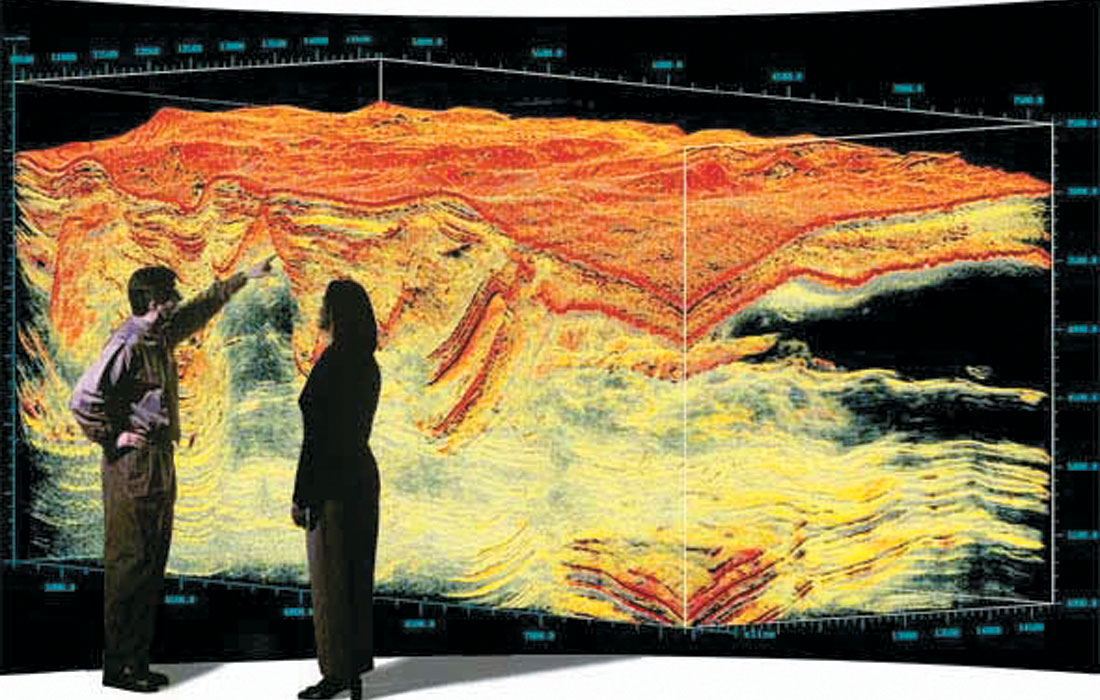 Visually demonstrate how one can acquire skills throughout high school, university and graduate school to get into the work force. Demonstrate the steps to success from high school to the large array of career options. Show how although math and science are essential courses to getting there, so are skills and qualities like a sense of adventure , creativity, teamwork, independence, etc. In other words, wellrounded people who have an interest in the natural world can find any number of jobs within the Earth sciences!
Door #3 – What can I be?

Which path will you choose? Expose the students to the different career paths they may take on their 'journey'. Provide an interactive design allowing students to explore the following areas: energy (oil and gas), mining and minerals, environment and water, geotechnics, education and outreach. The user will be able to explore what each route has to offer: the 'tools of the trade', a brief explanation of what role this industry plays, what range of jobs are available within it, along with details of work within this industry. They will be able to connect easily to the other paths, highlighting the connectivity among the different disciplines, and exploring all the options.
As well, demonstrate the wide range of careers available today with an A-Z list of occupations among the Earth sciences. Each job title will come with a brief description, and photos of people at work, using icons to demonstrate which jobs are accompanied by the different work settings (office, field, and laboratory work, and travel).
Door #4 – Where can I learn?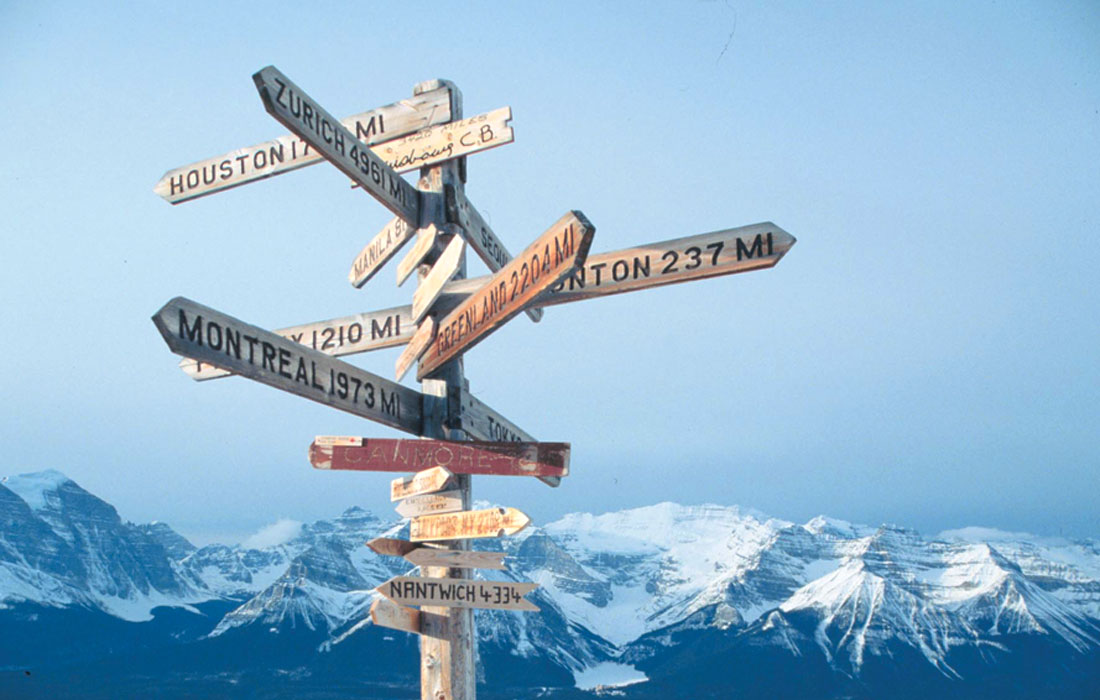 Show a map of Canada with provincial boundaries; locator dots will be shown for each of the cities and towns within a province that has a school with Earth science-related education and training. The student can click on a province, and a dropdown list will appear with all the schools (universities, colleges, technical schools) in that province that offer some type of Earth science-based program/education/training. If the student wishes to print out the information, a 'print version' of the "List of Canadian Earth Science Education Facilities" will be available for download.
Door #5 – How much can I make?
Present a range of average start-up salaries, and with 5- 10 years experience, breaking down the salary values into $/hour for students to relate to. Present a graph that compares earnings acro s s diff e rent industries (fro m retail to public administration to scientific and technical services), using current statistics. Highlight the diff e rent types of work available within the diff e rent Earth Science industries/ career paths, as well as the diff e rent factors (education, experience, work ethic, location, industry) that can determine the amount of money one can make as an Earth scientist.
Door #6 – What's it like?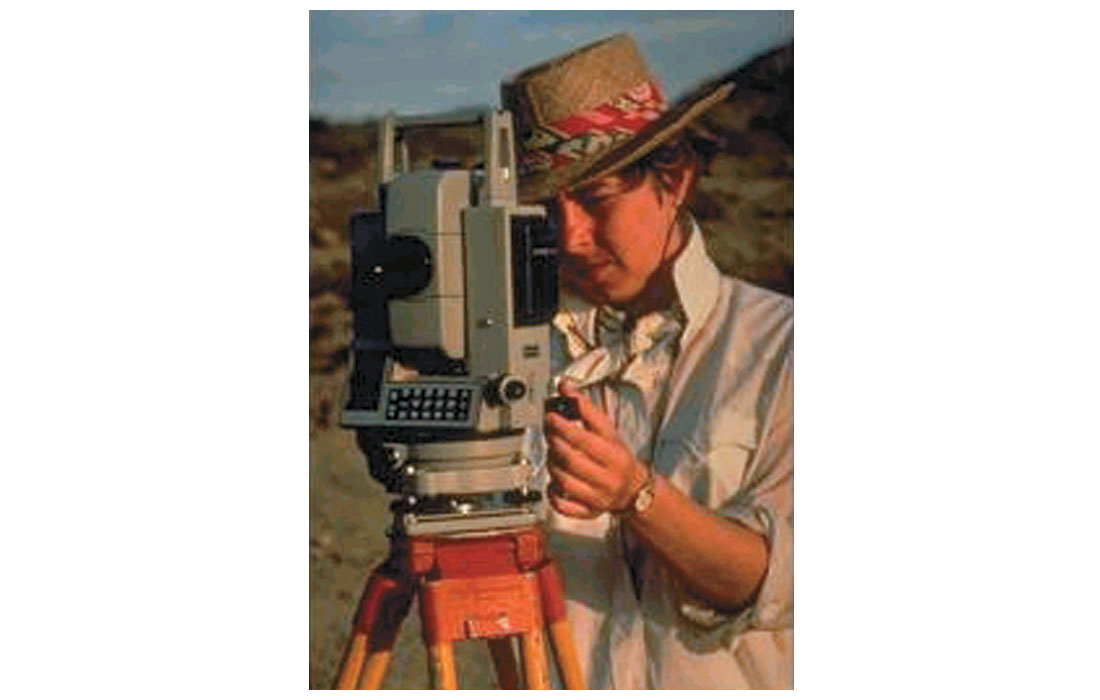 "A Day in the Life of…" What are real Earth scientists doing in the world right now? What are their challenges, their roles, their work places, their earnings, their accomplishments? Interview a wide range of Earth scientists acro s s Canada covering the range of industries. Cover those that work in large offices in big cities to those that work in remote field locations; include people of diff e rent age, ethnicity, and gender. Show a map of Canada with dots marking the location of each Earth scientist profiled. Each dot will lead to a picture with a face, name, and job title of each ambassador. The user can then link to the interview from this photo to find out more.
Did you know…?
Have a rotating list of interesting Earth science facts pop up on the different pages of the website. These would be flashy, fun facts that would catch the reader's eye and teach them something interesting and new. Use as many Canadian factoids as possible to highlight how unique our country is for its earth science.
Links
Provide links to:
existing Earth science outreach/educational websites, videos, and more;
games and exercises that teachers can incorporate into their curriculum/ lessons;
sponsoring/supporting agencies, organizations, etc.;
any other relevant material.
Publicity and Promotion
Broad, national publicity for the website will be critical to its success and impact. A key promotional tool will be a fanfold brochure that can be used as a poster in schools, with a special emphasis on getting it into the hands of both guidance counselors and teachers. As well, this material will be distributed widely to museums, science centres, and community centres across Canada for public display. A notice about the website will be sent to all teachers' newsletters across Canada. Distribution and continuing promotion will involve all geoscience groups with education networks and programs. Promotion through EdGEO workshops, EarthNet, and many other existing outreach websites (e.g. active link to the site) will be encouraged, as well as through social networking websites such as Facebook.
Fundraising
At this stage in the development process, a great deal of funding is still required from sponsors to ensure the completion and success of the website. It is imperative enough funding is secured to bring the website into existence in the near future, as well as to promote and maintain it for the long-term. Each sponsor will be credited on the website with their company name and logo. Monies can be receipted by the charitable organization.
For those wishing to make a donation, please contact:
Jim Reimer
Marketing and Fundraising Chairperson
International Year of Planet Earth (IYPE) 2008
Email: jim@resultenergy.com
Phone: (403) 539-5207
or
Ian Young
President
Canadian Federation of Earth Sciences
Email: Ian.Young@encana.com
Phone: (403) 645-3888