"Crossing the Borders" was the theme of the 11th International Australian Society of Exploration Geophysicists conference held in Hobart, Tasmania this year which was co-hosted by both the SEG and EAGE. The theme revolved around the integration of methods which are traditionally "petroleum" or "mining" geophysics into other branches of geophysics. 199 papers were submitted for review with the outcome being 10 Key-note papers in addition to 108 regular session verbally presented papers plus 36 poster presentations.
The Chairpersons for this year were Michael Asten and Craig Dempsey. The president of the ASEG, who gave an exuberant speech at the opening ceremonies was Noll Moriarty. Our own Brian Russell, president of the SEG, and Jean-Claude Grosset, Secretary-Treasurer of the EAGE voiced their appreciation and congratulations from the SEG and EAGE for the multidisciplined collection of talks and posters and for the wonderful location in Hobart.
Below is the view of the harbor of Hobart just before dusk. Rick and myself had the pleasure of being the eyes and ears of the CSEG whilst in Hobart presenting a short course. The booth was perfectly positioned next to the entrance to the main lecture hall and, even better, an ice-cream stand giving out free ice-cream cones of one of Australia's finest ice-creams was directly opposite the booth. This enabled us to invite over large numbers of people who were already quite happy and content and didn't mind talking to us in spite of our accent.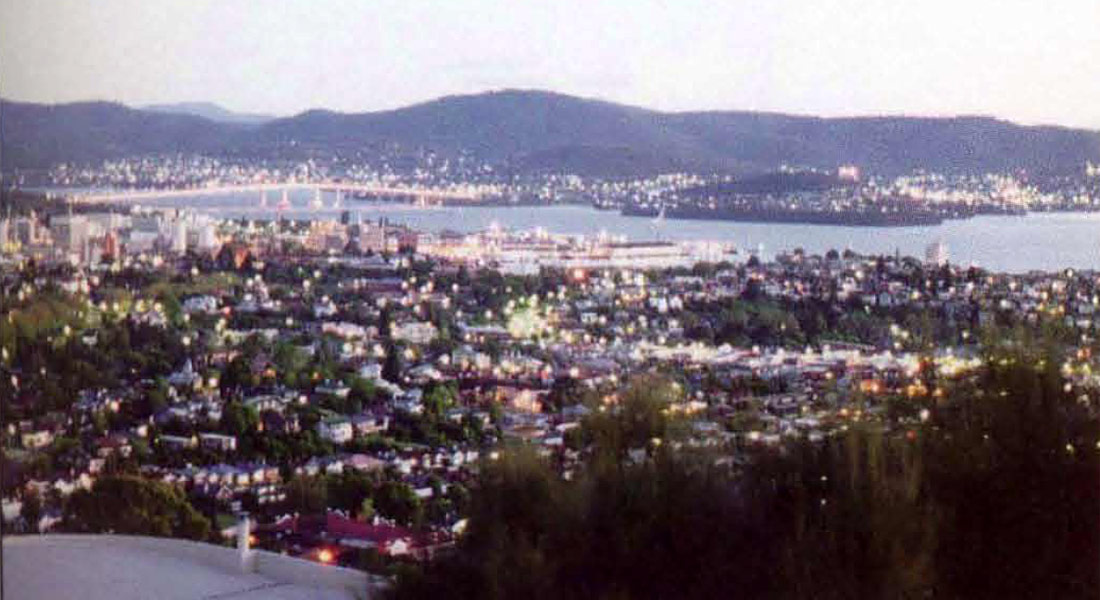 At right we see (from right to left) J-C. Grosset, and Brian and Elaine Russell. The booth received numerous visitors who were all quite pleased to see a Canadian presence at the ASEG. The display booths at the Exhibition represented borehole and surface acquisition and processing contractors, geological surveys, Universities, software manufacturers and professional societies.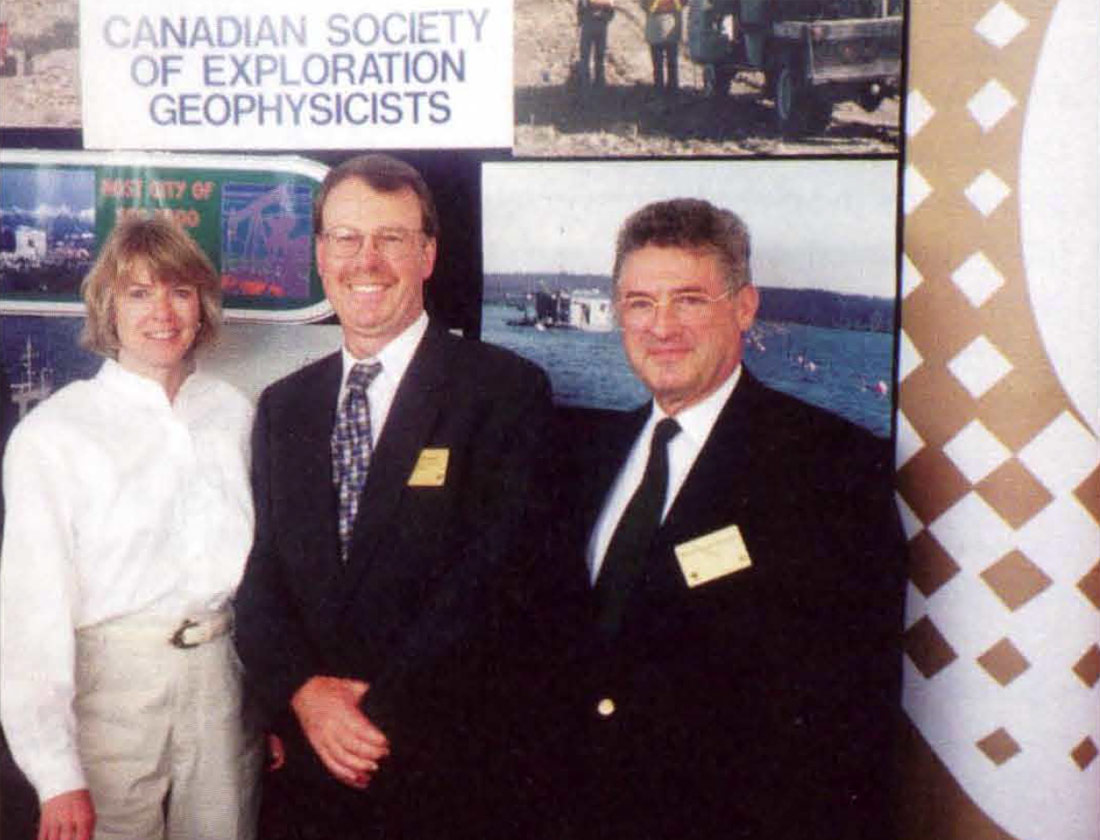 We attended three committee meetings to understand further some of the concerns of the ASEG in light of issues surrounding the SEG and CSEG.
Internet Communications committee
One of the topics was the WEB. This was the first meeting of the committee. The web site was under construction with major portions already complete. The ASEG is currently being hosted by Web Central in Brisbane at a cost of $50.00 / month. They are currently using about 10 Megabytes of space and can use up to 70. Each province with geophysical branches was to have their own subpage. Issues regarding copyright and how branches were to update their subpages were discussed.
The ASEG Website was set up with a simple graphics front page and accompanying menus. Space taken up was about 20K per page thus far. Corporate Plus members have their logo on the front page while corporate members were on a separate page with links provided. A lengthy discussion centered on a password protected members page with an ASEG member list, and the pros and cons of having such a list available. Also, as part of the discussion, was a member consultant search service offered free to active members. The meeting ended with a discussion of a convention page with links to other organizations.
ASEG Research Foundation Committee
One of the most interesting subcommittee meetings involved the ASEG Foundation (similar to the SEG Foundation). The action of the ASEG Foundation (chaired by Joe Cucuzza at the 98 ASEG) is to promote geophysical research by facilitating research grants to students at the BSC. (Hons), MSc. and Ph.D. candidate levels. Grants offset the costs of field or laboratory expenses of the projects.
This action is to fulfill the ASEG Research Foundation's aim of attracting high caliber students into the geophysical industry in Australia. Examples of the current projects that are supported at various Australian Universities are:
Determination of velocity field and anisotropic elastic parameters in layered transversely isotropic media;
Joint inversion of 3D IP and MT data incorporating EM coupling effects; and
A petrophysical study of the Permian reservoir sandstones in the Cooper Basin, South Australia.
The results of this Foundation were also evident in the number of high-quality student papers which were shown at the convention.
Technical Standards Committee
The technical committee for data format discussed the ASEG-GDF2 standard for line data and the ASEG-GXF2 standard for grided data exchange. The direction of the data exchange format could continue to follow industry best practices by establishing guidelines for channel naming conventions, unit specifiers and descriptions along with datum and projection details, general comments and survey boundary descriptions.
The issue of large data volumes (>1.4 Gbytes) which have to be divided into two TAR formatted files was discussed. This was a concern when data files, such as multichannel gravity and magnetic data, are involved. With the advent of highly accurate satellite geographic data, the existing map projections may be altered plus the maps in each Australian state could merge to become a country wide map survey system. This would entail a standardization of the mapping projections used in each state. The effect that new mapping accuracy would have on lease boundaries, for example, would have to be looked at. The local lat-Iong corrections would not be applicable for a country wide system of map corrections.
The proposed format could be published on the WEB to solicit industry opinion.
Papers with Oil and Gas Geophysical Content presented at ASEG'98
1. Changes in exploration activity over the Life of the Gippsland Basin, Schwebel, A.
The exploration effort for hydrocarbons in the Gippsland basin (located in the Southeast corner of Australia) is reviewed as three distinct stages. The first stage (1960-75) used low-effort 20 seismic to discover the large easy-to-recognize structures . The second stage (1975-90) used 3-D seismic to find smaller targets and to detail the basin stratigraphy. The current stage (1990-present) uses 3-D to evaluate the best course of delineating the fields.
2. Seismic stratigraphic extrapolations from a single well in the Strahan sub-basin, Western Tasmania and the application of hydrocarbon exploration, Lodwick, W., and Passmore, V.
The Cape Sorell-1 well located in offshore Western Tasmania revealed live oil shows at a depth of 3000 m. From this stratigraphic test, models of deposition and facies change away from the well are shown.
3. Application of neural networks to identify lithofacies from well logs, Zhang, Y., Salisch, H., and McPherson, J.
Neural networks (which store and use knowledge gained by experience or learning) are used with well logs to evaluate geological lithofacies within the borehole. The results are compared in cored and uncored wells.
4. Acoustic velocities as a function of effective pressure in low to moderate porosity shaly sandstones, Part 1 – experimental results, Khaksar, A., and Griffiths, C.
The experimental results of testing the effect of effective pressure in a gas bearing reservoir of low and medium porosity shaly sandstones on the shear wave velocities are presented. The shear and P-wave velocities tend to increase non-linearly with pressure. The rapid increases in the velocities at first when the pressure is increased could be due to the closure of the cracks.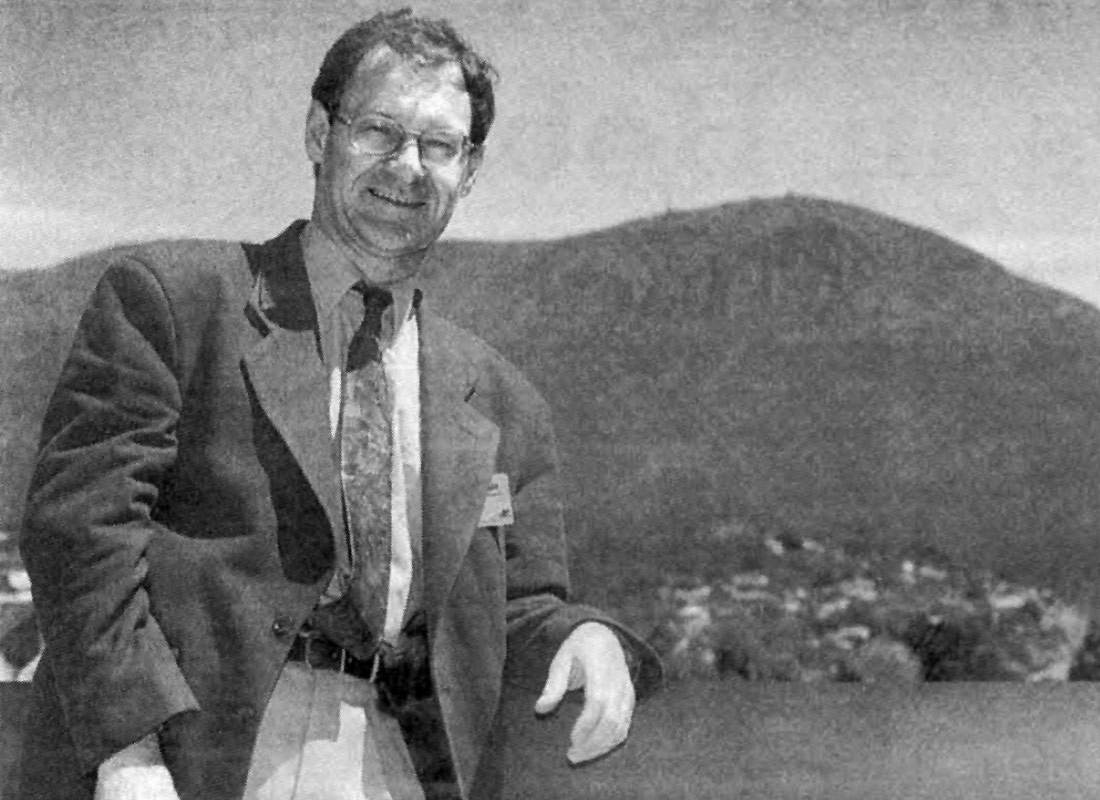 5. Acoustic velocities as a function of effective pressure in low to moderate porosity shaly sandstones, Part 2 - implications to hydrocarbon exploration, Khaksar, A., and Griffiths, C.
Hydrocarbon production may cause changes in reservoir pressure and fluid saturation that could be detected by changes in the acoustic velocity (as measured by sonic log or seismic). A case study of well data from the Cooper Basin suggests that changes in these dynamic reservoir properties may be detected through seismic studies.
6. Estimating the effects of pore geometry and pore fluid species on elastic wave velocity dispersion in rocks using microstructural models, Endres, A.
Velocity dispersion can be detected in liquid saturated rocks when the velocity analysis is performed using ultrasonic, logging and seismic frequencies. The effect of pore structure and pore fluid properties on the velocity dispersion due to the mechanisms of Biot dynamic poroelasticity and local flow are reviewed.
7. Recent advances in borehole resistivity logging, Strack, K., Faini, 0., Mezzatrsta, A., and Tabarovsky, L.
Electrical logging has advanced through the development of new tools that use smaller signal measuring devices and multi-sensor arrays (which measure several depths of penetration ). This paper reviews the new tools and data processing which increases hydrocarbon detection using borehole logs.
8. Brown Bassett 3-D seismic survey: solving a complex statics problem, Rimmer, D.
On a West Texas 3-D seismic dataset, it was found that severe surface topography and variations in the near-surface geology resulted in poor quality stacks. Using the method of Maximum power statics, the data was successfully stacked to provide interpretable data.
9. A depth imaging case history from the North Sea using a phased velocity modeling approach, Dunbar, T., Davis, B., and Hofland, G.
This paper showed the use of a data-selective approach to depth modeling. In areas of simple geology, fast modeling routines were used and in complex geology, more robust and complex modeling was done. A North Sea case history was shown.
10. 3-D Seismic Surveying for Coal mine applications at Appin Colliery, NSW, Hatherly, P., Zhou, B., Poole, G., Mason, I., and Bassingthwaighte. H.
The use of 3-D seismic in reviewed in the investigation of faults within coal mines. Faults with throws down to 5-6 m could be seismically imaged.
11. Cape Ford-1, an example of the consequences of true amplitude processing for inversion to acoustic impedance and porosity prediction, Rauch, M., and Woods, P.
The porosity measurements in a well in the Bonaparte Basin off the coast of Western Australia was used, in conjunction with seismically derived AVO data, to predict the porosity in a newly drilled well. The extrapolated porosity was too high. Post-well acoustic impedance inversion using only the near offset stack of the true amplitude processed seismic data was more reliable in the porosity prediction.
12. The Greenshank anomaly – an AVO case history, Rauch, M., an d Collins, E.
AVO and acoustic impedance analysis performed for the Greens hank 1 well in the Dampier Sub-basin on the North West shelf of Western Australia suggested the presence of a low impedance hydrocarbon saturated sand. The well encountered high impedance claystone overlying a reservoir capping low impedance shale which explains the pre-drill positive AVO anomaly. The fluid factor anomaly was caused by the low impedance shale above the poor quality and wet reservoir.
13. Simple versus complicated seismic processing in the Exmouth sub-basin, Duncan, G.
The complex data processing applied to the seismic data over most of Australia's shallower water exploration areas was used on the deeper water area seismic. The f-k noise and demultiple filtering, trace deconvolution and diversity stacks did not improve the interpretability of the deep water data over the use of simple processing consisting of ensemble deconvolution and post-stack migration.
14. From conversion to inversion, Yilmaz, O.
This keynote address shows the old and new ways of seismic data analysis. The old methodology of time-domain processing, imaging and interpretation followed by time-to-depth conversion is shown to be updated by time-domain processing followed by the concurrent procedures of inversion for earth modeling and imaging in the depth domain . Time-structural maps are traveltime inverted into structural models and data-dependent amplitude inversion methods yield the stratigraphic models. These models then yield the depth-domained earth model and earth image. Examples of the earth modeling and imaging were presented along the inversions schemes.
15. Tomographic velocity model building for pre-stack depth migration, Whiting, P.
Pre-stack depth migration requires accurate interval velocity/depth model. A new ray-tracing based reflection tomography method which does not need pre-stack seismic events to be picked and incorporates an automatic event picking algorithm is shown along with real data examples.
16. The application of reflection tomography and interval velocity analysis to achieve accurate depth conversion of subtle structures: a case study, Taylor, R., Kelly, D., Fisher, N., and Canning, A.
Reflection tomography combined with interval velocity analysis is used on a dataset with relatively flat geology in the presence of near surface velocity anomalies and lateral velocity gradients. The tomography uses the error in the moveout of prestack-depth-migrated (PSDM) events to iteratively resolve the near surface velocities.
17. Building velocity models for prestack depth migration, Bloor, R.
Bloor, R. The model building involved in PSDM requires iterative velocity model updates which typically assume "slow" velocity variations. More reliable velocity updates are shown to be performed by using a manual or automated tomographic method which searches around the previous velocity picks.
18. Comparing equalized and de-aliased DMO on field data, Beasley, C. and Mobley, E.
Two methods to improve the DMO response in irregularly spatially sampled data (source, receiver, offset, or azimuth) (EQDMO) and in improperly binned data (De-aliased DMO) are reviewed. EQ-DMO normalizes the data according to the fold of each dip component and de-alias DMO distributes the DMO operator onto the grid rather than at the bin center of the bin which contains the midpoint. Both methods are recommended for the data; however, using one or the other should be tested.
19. A comparison of Omega-X, PSPI and explicit algorithms for post-stack migration, Notfors, C.
Omega-X, PSPI and explicit post-stack migrations are reviewed and compared. The algorithms range from Omega-X, PSPI to the explicit algorithm for increasing accuracy and from PSPI, the explicit algorithm to Omega-X in terms of slowest to fastest.
20. The contribution of high quality Aeromagnetic survey data to hydrocarbon exploration, Kivi or, I., and Boyd, I.
Aeromagnetic data was processed using spectral analysis (with and without moving window analyzes to provide average depths to the top of the magnetic markers) and automatic curve matching schemes (to determine more detailed structures) and compared with known seismic and geological data. The aeromagnetic results correlated well with the major interfaces and faulting in the study area (the Cooper / Eromanga Basin).
21. Seismic imaging in anisotropic media, Klotz, R., Downie, S,. and Leng Ng, S.
When anisotropy (varying seismic velocity with propagation direction) is present, the hyperbolic shaped pre-stack seismic event cannot be corrected using the simple NMO correction. An extended form of NMO called AMO is presented which compensates for the longer offset non-hyperbolic shape of the NMO corrected time event. Pre-stack migration following the AMO becomes a more reliable an isotropic migration. An example in the Western Canadian Sedimentary Basin can be seen in the November 1998 CSEG Recorder article "Non-hyperbolic moveout in Plains data and the Anisotropy question" by A. B. Haase (pages 20-34).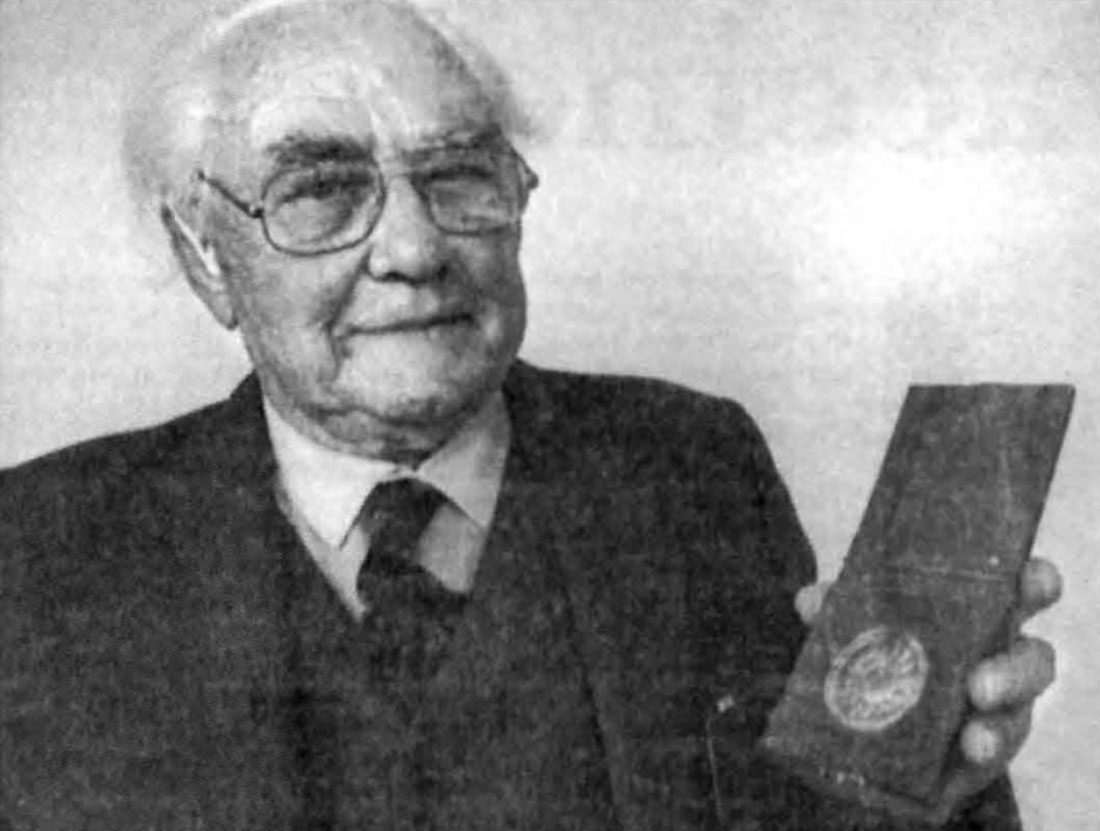 22. Inversion of velocity field and anisotropic elastic parameters for layered VTI media, Li, R., Okeye, P., and Uren, N.
Depth migration and reservoir volume calculations can benefit form the knowledge of the a media's vertical P-wave (α0) and S-wave (Β0) velocities, and the P-wave anisotropy (E) and near-vertical anisotropy (8). These describe the change in velocity with increasing incident reflection angle in surface seismic that shows up as non-hyperbolic moveout in the far-offset data traces. Based on traveltime data (from a modeled walkaway VSP survey), two inversions schemes are introduced which invert for the four anisotropic parameters.
23. Polarization analysis: what is it? Why do we need it? How do we do it? Hendrick, N., and Hearn, S.
Polarization analysis enables one to examine incoming wave particle motion of the ground at the location of a three-component geophone. This paper is a practical guide to polarization analysis through the use of real data examples. The pre-processing and three possible algorithms are examined. I consider this paper to be a contender for best paper award.
24. Pre-stack depth migration experience in less complicated geological environments, Williams, G., Gosling, B., and Hollingsworth, S.
Pre-stack depth migration is usually performed on seismic data from areas of complex geology; however, there can be areas of relatively simple geology which may require pre-stack depth migration. Two examples, one area with rugged sea bed and another with complex seismic focusing media just above the zone of interest, are shown from the Browse basin and North Sea.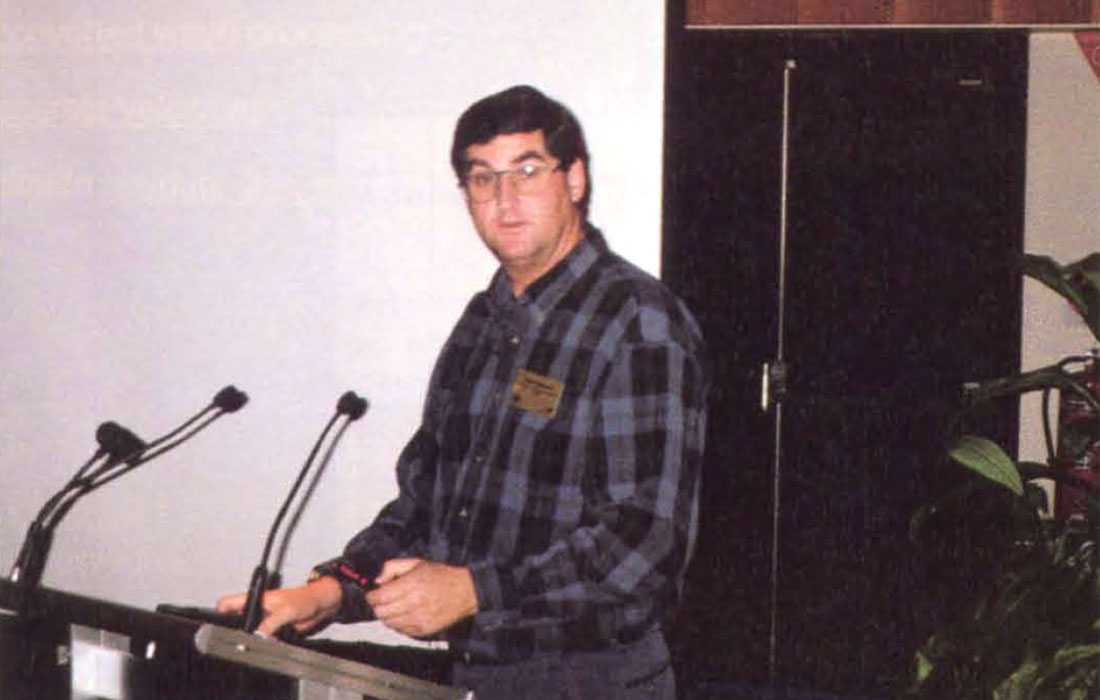 25. Pre-stack migration using the equivalent offset method, Bancroft, J.
The CMP gather contains data traces with source and receiver pairs with coincident midpoints. For a reflection from a single scatter point, a source / receiver pair raypaths connects to the scatter point. The surface position of that scatter point is the scatter point location (a unique equivalent offset from each source / receiver pair). Common scatter point gathers can be formed which have a common scatter point. It is shown that these pre-NMO CSP gathers can be used in velocity analysis, filtering, and scaling before Kirchhoff imaging or summation is performed. The process shows a significant computational saving over conventional prestack Kirchhoff migration.
26. MITAS: migration Input Trace Aperture Selection, Marcoux, M., Harris, C, Bickel, S.
Following Kirchhoff depth migration correction, and before summation to properly place the reflector location, surgical muting can be applied to minimize the inclusion of noise or aliased events in to the summation process. This paper shows a comparison against the controlled illumination method.
27. Limitations of geotomography, Greenhalgh,S., and Gruber, T.
This paper deals with the basic limitations and guidelines in the use of geotomography. The basic inversion method is a global minima search algorithm in non-linear, high dimensional space which is approximated by linearized minimizations in an iterative scheme.
28. A later arrival-based inversion scheme to recover diffractors and reflector, Gruber, T., and Greenhalgh, S.
The pros and cons of using full waveform inversion of seismograms to recover diffractors and reflectors are reviewed. Albeit the method is superior to the smearing found in diffraction migration and the limited use traveltime tomography, the method is prone to noise artifacts. The full-waveform method requires a high degree of amplitude/phase calibration and velocity control.
29. Random noise attenuation using forward-backward linear prediction filter, Wang, Y.
A new version of linear prediction filtering for random noise attenuation is presented which uses transient-free formulated, forward backward linear prediction. The transient errors in previous designs were a result of "zero" sample padding at the beginning and end of the time series. The method minimizes the squared residues (in both the forward and reverse direction) within a design gate.
30. Accuracy and limitations of the near-offset P-wave NMO velocity estimation in transversely isotropic media, Okaye, P., Uren, N., and McDonald, J.
An expression for the near-offset P-wave MO velocity for a single layer in a VTI layer, involving the vertical P-wave velocity (α0) and the P-wave critical anisotropy at oblique angles (β) is examined.
31. The effects of multiple removal on AVO analysis, Van Borselen, R.
AVO techniques which use slope and intercept measurements can be affected by multiple attenuation (MA) methods which effect changes in amplitude of the primary event. In this case, methods using surface-related MA methods do not suffer, in a relative sense, amplitude losses due to the MA method in comparison to the differential moveout-based methods.
32. A new method for crosswell reflector imaging, Zhe, J., and Greenhalgh, S.
A new imaging approach of using the event traveltimes in common-shot gathers to image the reflecting boundaries between the wells is discussed. The method follows the principle that "two reflection points from the same interface that produce reflection pulses on two neighbouring receivers have the same tangent".
33. Crosshole acoustic velocity imaging with full-waveform spectral data: 2.5-D numerical simulations, Zhou, B., and Greenhalgh, S.
A comparison of the various forms of input full-waveform spectral data (real, imaginary, phase, and Hartley spectra) in full-waveform inversion of crosshole data is reviewed . The use of real, imaginary amplitude and Hartley spectra are recommended for inversion.