CSEG MEDAL
The CSEG Medal was introduced in 1988 and is the highest award that the Society bestows. The CSEG Medal is given in recognition of the contribution to Exploration Geophysics by a member of the Society. It can be gained through a long-standing significant contribution to the application, teaching or business development of Exploration Geophysics and it can also be gained through a single achievement in any of these areas, which has been recognized over a period of years as a significant development. Recognition is for integrity as well as accomplishment.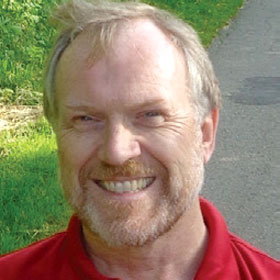 Andreas Cordsen
CITATION BY JOHN PEIRCE
The CSEG Medal is the highest award that the Society bestows. It is given in recognition of the contribution to Exploration Geophysics by a member of the profession in Canada and can be gained through a long-standing significant contribution to the application, teaching or business development of Exploration Geophysics. On all these counts, Andreas Cordsen has made major contributions in the development and teaching of the design of 3D seismic surveys, and through building Geophysical Exploration Development Corporation into a highly respected software and consulting company until its sale to Schlumberger in 2012.
Andreas was born in West Germany and received his undergraduate education at Christian Albrechts Universität in Kiel. He then emigrated to Canada and completed an M.Sc. degree in Geology (Crystallography) at Queens University before switching into Geophysics and completing an M.Sc. degree in Geophysics at Dalhousie University in 1980.
His first industry assignment was with BEB (an Esso subsidiary) in Hannover, working seismic data in the German North Sector. In 1982 he returned to Canada working for Esso Resources Canada Ltd., doing seismic interpretation and processing of seismic data, as well as play generation. From Esso, Andreas moved to Norcen Energy Resources Ltd., working on a large variety of play types in Western Canada. It was at Norcen where he first realized the potential for applying 3D seismic techniques to plays around the Peace River Arch.
In 1990, Andreas co-founded Geophysical Exploration & Development Corporation (GEDCO) with John Peirce with the goal of providing a full range of geophysical services and a geophysical workstation environment. At GEDCO, Andreas applied 3D seismic design innovations to a number of plays in Western Canada and developed the Flexi-Bin 3D Design Technology (US Patent granted 1995) for achieving a more thorough distribution of seismic midpoints within each processing bin.
In 1995, Andreas and John were invited to teach a course on Planning and Operating 3D Seismic Survey for the SEG. This course led to the compilation of material for one of the SEG's early publications in 3D Design (Cordsen, Galbraith and Peirce, Planning Land 3D Seismic Surveys, Geophysical Dev. No 9, SEG, 204 pp), which has become a standby reference on the bookshelves of many geophysicists. Although the course has been through many changes and taught with different co-instructors, it remains a popular offering with the SEG and as a private offering and is still being offered at least twice per year around the globe.
In 2000 GEDCO bought Seismic Image Software and integrated their team into the development of 3D design ideas in the OMNI 3D Design and VISTA processing software. Those were heady years of major improvements, marked by numerous technological steps forward with Mike Galbraith and others. More recently, with Bob Charters, the concept of fiscal risk management through probability analysis was added to the software and became a critical planning component for companies planning multi-million dollar surveys.
In 2012, GEDCO was sold to Schlumberger and Andreas became the Solution Design and Modeling Manager, responsible for all aspects of marine and land 3D design for Schlumberger globally.
Andreas has been one of a handful of geophysicists who have advanced the science of designing 3D seismic surveys from the early land surveys of the late eighties to the big, complex land and marine surveys of today.
It is with great pleasure and respect that the CSEG presents to Andreas Cordsen our highest honour, the CSEG medal.
CSEG Technical Achievement Award
The CSEG Technical Achievement Award is awarded to an individual who, in the unanimous opinion of the Honors and Awards Committee and the Executive Committee, has made an outstanding technical contribution in the field of Canadian Geophysics as manifested over a five-year period.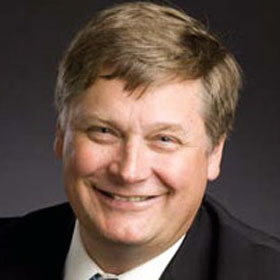 Dr. Douglas R. Schmitt
CITATION BY M.D. SACCHI
It is a real pleasure to write this citation for Dr. Doug Schmitt who is receiving the CSEG Technical Achievement Award. Doug graduated from the University of Lethbridge (BSc in Physics, 1980) and the Seismological Laboratory of the California Institute of Technology (PhD, 1987). At Caltech, Doug worked on high-pressure mineral physics. Doug carried out postdoctoral research in the geomechanics of hydraulic fracturing in the Department of Geophysics at Stanford University (1987-88). Doug joined the University of Alberta in 1989. He has received the A. von Humboldt fellowship, the University of Alberta Faculty of Science Research Award (1999), the Distinguished Alumnus of the Year of the University of Lethbridge (2008), and the Canadian Society of Exploration Geophysicists Meritorious Service Award (2009). Doug currently holds a senior Canada Research Chair in Rock Physics and time-lapse Monitoring at the Department of Physics, University of Alberta. Doug has taught introductory and advanced courses on rock physics, seismic data processing, potential field methods and global geophysics. Doug has also been the organizer of the legendary UofA-Geophysics field school.
Doug's research spans several sub-disciplines of the science of geophysics. He has conducted research in deep continental drilling experimentations to understand the stress regime of the continental crust. This research has taken Doug to conduct fieldwork in Africa, Antarctica, Asia, Europe and North America. Doug has also contributed to our understanding of the anisotropy of geomaterials. Doug uses a combination of laboratory measurements, field experiments and theoretical work to resolve present-day problems in earth sciences. The latter makes his research program quite unique and filled with fascinating opportunities for training graduate students. Doug's work on rock physics addresses important questions for both exploration and global geophysicists. For instance, Doug has investigated elastic properties of bitumen, carbonates and evaporites. In collaboration with students, he completed extensive laboratory ultrasonic elastic wave measurements on carbonates from Saudi Arabia and of bitumen saturated carbonates associated with the Grosmont formation of Alberta. He has also investigated propagation of waves in porous media using a combination of theoretical and laboratory measurements. It is difficult to find another Canadian geoscientist with such a broad and prolific research program.
Doug is a deserving recipient of the CSEG Technical Achievement Award. He has contributed to our society by developing laboratory methods to understand elastic properties of rocks. I have worked with Doug for 18 years, and I have never met anyone with such an enthusiasm for leading complex research projects encompassing both field and laboratory measurements. It is my distinct honour to have written this citation for Doug. His technical contributions add strength to our society. I am truly fortunate to have Doug as a friend, as a colleague at the University of Alberta, and as a fellow member of our Society.
CSEG Honorary Membership Award
Honorary Membership is normally given only to a few members who have gained recognition for distinguished contributions in the field of geophysics or in service to the CSEG, either nationally or internationally.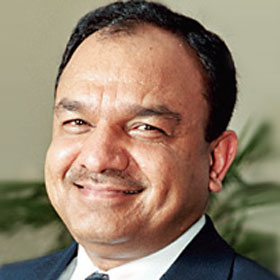 Satinder Chopra
CITATION BY LEE HUNT
I am one among many to have cited Satinder Chopra for the CSEG Honorary Membership award. I say this in all sincerity because of Satinder's overwhelming worthiness for this honour. Few there are who have given as much to their society through committee work, technical accomplishments, and a seemingly inexhaustible will to raise the standards of their colleagues. As innumerable as Satinder's contributions have been, they are marked by several specific and special initiatives that have materially changed the CSEG for the better. These extraordinary contributions were made possible by a creative and open mind, a strong ambition to improve his life and the professional lives of others, and an enduring generosity of heart. How can there be a list of Honorary Members of the CSEG that does not include the name of Satinder Chopra?
The CSEG RECORDER has a very high standard of technical excellence and aesthetic character. The RECORDER's modern era of excellence is largely due to Satinder's efforts as its chief editor. Acting as the chief editor of the RECORDER is an enormous undertaking; Satinder performed that onerous and important duty for eleven long years. That is eleven years working to make the RECORDER a flagship periodical for the Canadian Geoscience community. Satinder should be inducted as an Honorary Member for this contribution alone, but he has done so much more for the CSEG. He has volunteered for committee duty in manifold fashion. He has acting as CSEG Convention technical chair on 3 occasions, and as a committee member 3 other times. Satinder has also been a long-standing member of the CDL committee, where he currently stands as Committee Chair. Satinder Chopra was also the 2010/2011 CSEG Distinguished Lecturer.
Satinder has been an excellent ambassador for the CSEG, and for the Canadian geophysical community. He has authored or co-authored greater than 140 journal papers, and either presented or co-authored over 180 oral presentations and posters for the CSEG, SEG, and AAPG.
Satinder has also led the publishing of 8 books, 5 of them with the SEG. This includes his very useful and famous book '3D Seismic Attributes for Prospect Identification and Reservoir Characterization'. Satinder is a member of many technical societies, and has chaired or participated in numerous CSEG, SEG, AAPG, and APEGA committees including the SEG Interpretation Committee and Distinguished Lecturer Committee. He has also received some 23 notable, peer bestowed awards. Without Satinder's contributions, Canada and the CSEG would suffer from a great reduction in representation.
Satinder has shown great initiative in many ways, some of which have changed the CSEG forever. Satinder was one of the persons who suggested that the CSEG should have its own Distinguished Lecture Tour. Without Satinder's efforts, we might never have had a CDL Tour, one of the great inclusive, national, educational services that the CSEG offers. The CDL Tour is an integral vehicle for Ambassador Events that serve our members across Canada as well as our learning institutions. Satinder also was the sole person who proposed that the CSEG should have an annual Symposium. The CSEG Symposium is one of the great recent success stories on our society. There are numerous Symposia that honour great contributors, but Satinder's idea of the CSEG Symposium married the notion with a desire to address an industrial educational need. By adding this element, Satinder's Symposium delivers something that no other earth science symposium does: a day of value oriented case studies. The Symposium is an answer to a burning need: to both recognize a great peer, and to support and promote the usefulness of our work.
Satinder Chopra deserves to be awarded Honorary membership for reasons innumerable, summarized in broad strokes here. He has sacrificed his time for us, he has made us better, and he has raised our international profile. Satinder has also had a hand in initiating several of the CSEG's now crucial endeavors: the CDL Tour and the CSEG Symposium. It will be the CSEG's honour to make Satinder an Honorary member.
CSEG Special Commendation Award
The CSEG Special Commendation Award is awarded to an individual who, in the unanimous opinion of the Honours and Awards Committee and the Executive Committee, has made a significant contribution to the CSEG, the public and/or the industry as a whole. This award may be for recognized community leadership, professional leadership, or for contributions outside the mainstream of geophysics.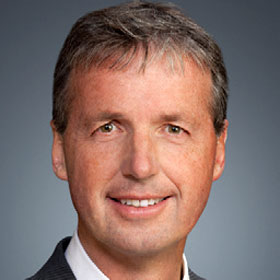 Paul MacKay
CITATION BY JOHN VARSEK*
Dr. Paul MacKay, now a past-President of the CSPG, brought just the right combination of vision, diplomacy, leadership and career experience to help bring about the new GeoConvention Partnership agreement with the CSPG and CWLS in late 2013. His main partner in achieving this significant agreement was Rob McGory, past-President of the CSEG. He was recognized with a Special Commendation award in 2013. The new GeoConvention structure has the potential to improve and expand the delivery of leading and practical geoscience and technology to members.
A confluence of career tracks made Paul just the right person for the CSEG to work with in developing and concluding the new arrangement. Those pivotal experiences were: multi-disciplinary geo-science, entrepreneurship, and managing partnerships.
Early in his career Paul, who obtained a BSc in geology from Queens, was cross-trained as a geophysicist by Amoco Canada. He worked many of the classic plays of central Alberta. Later, after receiving his PhD from the University of Calgary in 1991, Paul became a frequent contributor at our joint conventions, particularly on the petroleum geology of structural belts. A highlight was winning the Best Paper Award for Integrated Geology and Geophysics at the GeoTriad Convention in 1998. Meanwhile, Paul had immersed himself in the business of exploration and development, from strategic planning and budgeting, to acquisitions and investor relations, to management of development teams, with Morrison Petroleums and Northstar Energy.
His interests shifted again in the early 2000s when he merged his entrepreneurial, research and teaching interests. He led junior resource players, first K2 Energy as President, followed by a VP Ex position at Sunshine Oilsands, and today is President of Shale Petroleum. He accepted an Adjunct Professorship with the University of Calgary in 2005. His research is about naturally fractured systems and he is an important liaison to the Industry. He is well known in Industry for field courses in structural geology and geophysics that are conducted in the Canadian and Wyoming Rockies. He served as President of the CSPG in 2013 and, importantly for this citation, co-chaired the much admired 2011 GeoConvention with Rob McGory. Their approach to developing relevant technical program was to recruit distinguished practitioners and managers in various 'hot' plays and have them employ their networks and influence to create practical multi-disciplinary sessions.
With these experiences Paul acquired a deep understanding of the needs of members and recognized the urgency of improving the effectiveness of GeoConvention for showcasing Canadian energy geoscience. He anticipated, with Rob McGory, that any successful agreement would have to meet a number of challenges: respect the distinct cultures and practices of the participating Societies, streamline management and governance of the convention so that it takes up less time for the Societies executive teams, provide for convention management continuity and building of best practices, and create a consistent marketing brand for exhibitors, sponsors and contributors with the goal of improving the visibility of GeoConvention in the North American market. He thinks a good agreement, managed with goodwill by all three Societies, will have as an outcome the financial performance that each Society deems necessary for continued operations.
By putting the educational interests of members first and for demonstrating the highest standards of partnership and leadership, the CSEG is proud to award Paul McKay this Special Commendation Award.
* John Varsek, Past President of the CSPG, and John Townsley, Past President of the CSEG, were responsible for a transitional GeoConvention agreement in 2010 that was evolved into the current arrangement.
CSEG Meritorious Service Awards
The CSEG Meritorious Service Award is given to members of the CSEG who have made a prominent and/or lengthy contribution to the Society and/or the industry as a whole. Current practice is to make a maximum of two of these awards each year.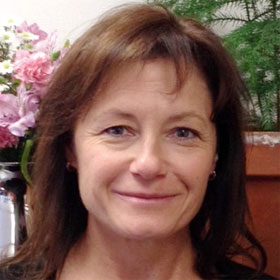 Jocelyn Frankow
CITATION BY ALAN FEIR
Jocelyn Frankow graduated from the University of New Mexico in 1984 with a B.Sc. in Astrophysics and Mathematics. After doing some graduate work at the University of Regina and the University of Calgary she set her sights on the ground instead of the stars and in 1988 started a job with Gale Horizon as a seismic processor. After several years of learning the processing side of the business she moved over to the sales and marketing side, a move that suited her personality well. After a number of years working in marketing for Integra, Schlumberger and WesternGeco Jocelyn had the opportunity to move to Europe and settle in Holland for several years. During this time she received her M.A. in International Relations from the University of Oklahoma in Treebeek, Netherlands. Upon her return to Canada in 2006 she went back to sales and marketing in the Geophysical Industry and is currently employed by Sensor Geophysical Ltd as Director, Marketing and Sales.
Jocelyn began volunteering in the CSEG in the mid 90's by getting involved on the RECORDER Committee and was the Technical Editor for 2 years. From there she became involved in the annual conventions by joining the committee and worked on gathering sponsorship for the conventions. In 1999 she switched roles a bit and joined the CSEG board as the Director of Member Services. Jocelyn has always been actively involved in many sports. This interest got her involved in the social events put on for CSEG members. In 2000 she and 2 other CSEG members got the idea of putting on a golf tournament for female CSEG members and the Women in Seismic Golf Tournament was started and still continues. After her brief hiatus in Europe, Jocelyn returned to Calgary and her involvement in the CSEG as a volunteer. In 2008 she proposed to the CSEG Executive that they start a golf tournament for the less serious golfers in the society, the Executive approved her proposal, and in 2009 the first T-Wave golf tournament was held. Jocelyn has stayed heavily involved in both the Women in Seismic and T-Wave golf tournaments as a volunteer and often as the chairman of the committees. On top of this, she also got involved in the Website Committee, which has morphed into the Digital Media Committee. Not to waste any time, she can also often be seen at the annual convention in some kind of volunteer role, whether it be handing out evaluation sheets or working with sponsors.
Jocelyn has not just been involved in the committees, but has also been an active participant in many of the social events whether it be golfing, curling, skiing or running. She also leads a very active life outside the CSEG, training for triathlons, cycling, running, curling and skiing. We can only be appreciative of the fact that she can spend so much time on CSEG matters.
For her continual involvement in our society Jocelyn Frankow is a very worthy recipient of the CSEG Meritorious Service Award.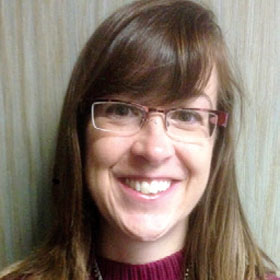 Joanne Poloway
CITATION BY KRISTY MANCUL
Joanne Poloway served as Chairman for the Women in Seismic tournament twice: she first took over the tournament from 2006 – 2007 and then resumed the chair from 2010 – 2014. Throughout both of her terms, Joanne has been an excellent ambassador for our industry and has been a force directing our efforts towards raising monies for breast and ovarian cancer while providing a much needed avenue for peer networking.
In her first term as Chairman, Joanne moved the tournament to Fox Hollow and established a long-standing relationship with the golf course which helped them to tailor the event to meet our needs. As Joanne describes the tournament, it is "a networking event disguised as a golf tournament", and she ensured that Fox Hollow was willing to allow for extra long golf rounds to accommodate beginner players and to maximize fun. She also chose that year to direct fundraising to the Alberta Cancer Foundation, so that we could have more direct involvement from the charity.
During Joanne's second term as Chairman, there were two major milestones reached. Joanne brought the tournament into the fold of CSEG membership services, and a new partnership was formed. The CSEG recognized the importance of having a women-driven networking event, and helped increase the stature of the group through the development of a website and cross-promotions. As well, in 2013, Joanne had the privilege of receiving from the Alberta Cancer Foundation, a giant cheque in recognition of the WiSE Tournament's overall donation of over $100,000.
Throughout both Joanne's terms of leadership, she has had the unwavering support of her family (her husband Jason and two boys Jaxon and Jacob) and her colleagues at Sigma. Golfers, sponsors and the CSEG all agree that Joanne streamlined the tournament into an exceptional event for peer networking while maintaining a strong focus on community investment. With the Women in Seismic tournament entering its 15th year, Joanne Poloway is a most deserving recipient for the Meritorious Service Award.