GeoConvention 2018 Report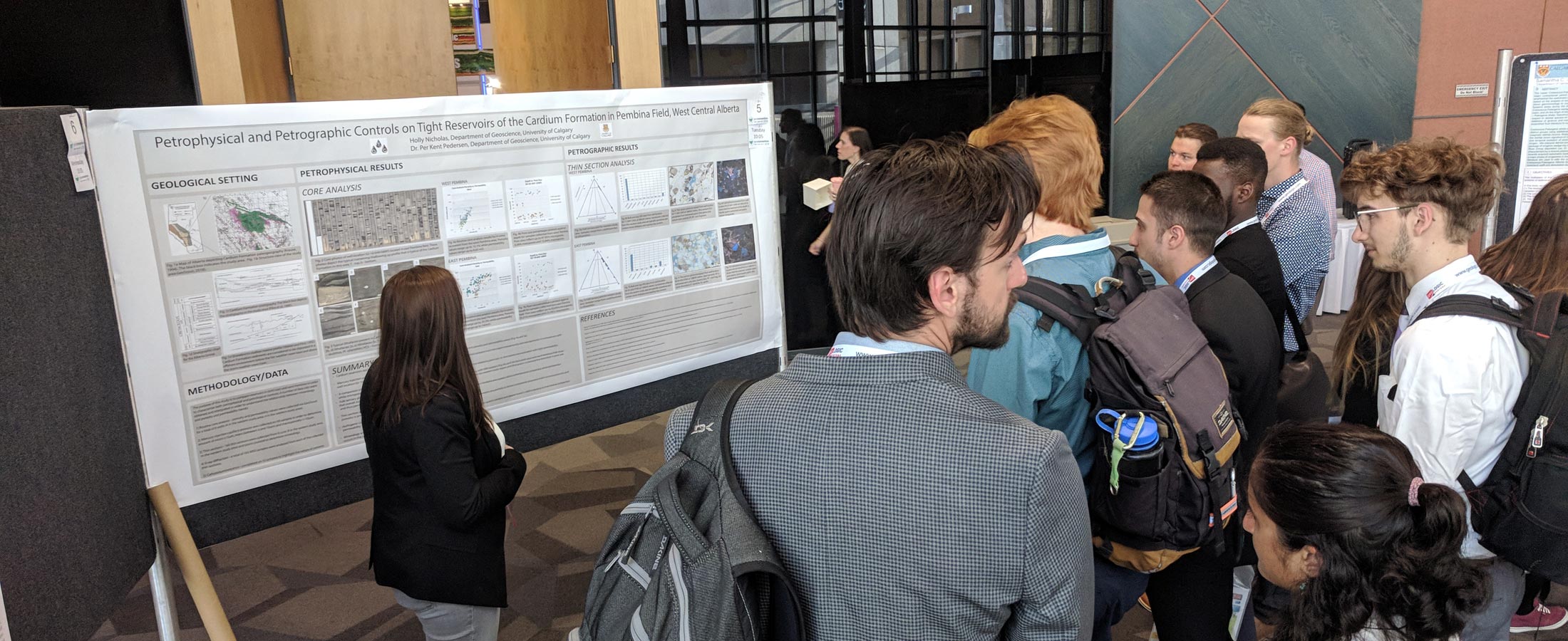 Introduction
On the heels of a very successful GeoConvention 2018, we would like to thank all of the individuals who attended and the companies who supported the convention by exhibiting, sponsoring and supporting their employees' attendance. GeoConvention 2018 saw increased attendance, a larger number of exhibitors and greater sponsorship than in 2017. The Convention hosted one of the most focused and successful technical programs ever, once again highlighting the outstanding value of the convention with 99% of our delegates rating the technical merit as good or excellent.
The energy industry is known for its cyclical nature. Bringing geoscientists together for educational and networking purposes is more difficult to justify during downturns. Two characteristics differentiate the current downturn from previous industry ebbs. The ongoing hard times have been particularly protracted and navigating the path to recovery relies less on commodity price recovery than on the improved understanding of new play types and the growing non-technical hurdles to resource development. Both of which exacerbate the retraction from technical conferences while at the same time intensifying the need for professional development.
GeoConvention 2018 delivered a unique response to these stimuli through a cost effective and top-tier technical program. The result provided an excellent opportunity to maximize the professional development of our attendees.
GeoConvention 2018 hosted over 400 Technical and Poster Presentations and saw just over 3100 attendees while returning over $130K to the CSEG (pending final audit results).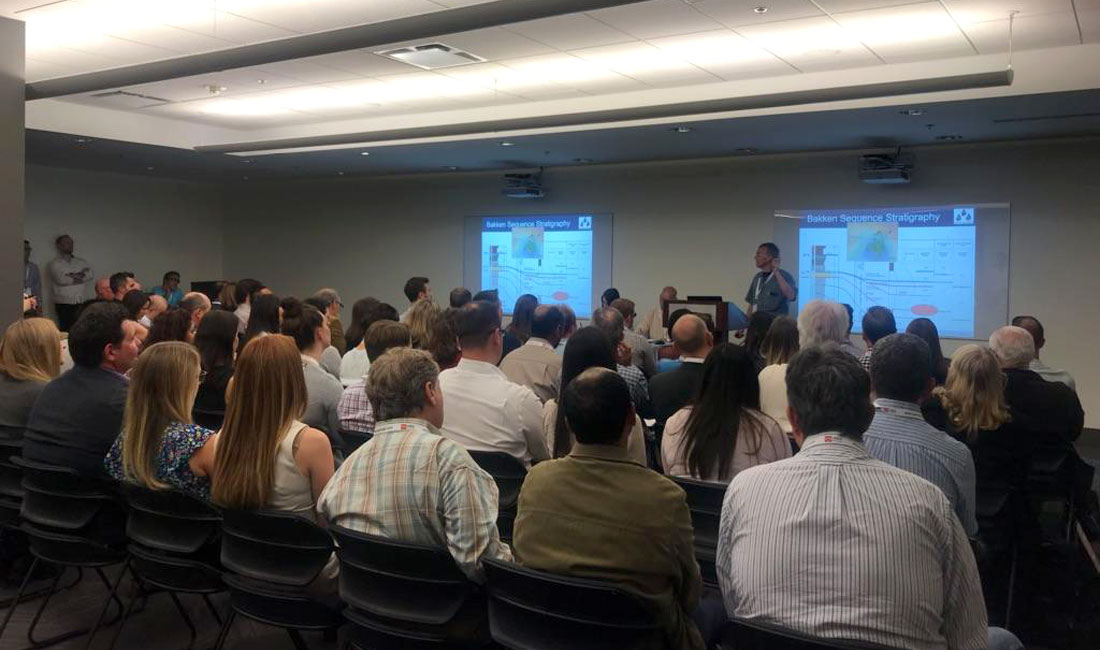 Volunteers
As in past years, volunteers were critical to a successful convention and Table 1 lists the convention committee chairs. Additionally, some 110 volunteers, both students and industry professionals, helped make the convention a success.
Committee
Name
Table 1. GeoConvention 2018 committee listing
General Co‐Chair (CSEG)
Jason Hendrick
General Co‐Chair (CSPG)
Neil Watson
General Co‐Chair (CWLS)
Gary Bugden
Technical Co‐Chair (CSEG)
Jonathan Winsor
Technical Co‐Chair (CSPG)
Adam Fraser
Technical Co‐Chair (CWLS)
Brianna Saxton
Poster Chair
Breanne Rathgeber
Judging Chair
Scott Matieshin

Exhibit Chair

Nash Hayward
Sponsorship Co-Chair
Doug Colvin
Sponsorship Co-Chair
Bryn Davies
Sponsorship Co-Chair
Scott Maylo
Mobile App Chair
Zekai Jia
Social Media Chair
Chris Harrison
Volunteer Chair
Mandy Thompson
Student Outreach
Brendon Lybbert
Finance Chair
Spryng Kubicek
General Committee Chair
Giselle Fonseca
General Committee Chair
A.J. Gates
Techncial
Heading into GeoConvention 2018, the General Chairs and Technical Chairs were focused on making the 2018 program as relevant and focused as possible, ensuring the value of every talk presented. The team put together the following focused themes.
GeoConvention 2018 Themes
Building Strong Foundations – Technical Fundamentals and Applications
An opportunity to mentor others by sharing fundamental aspects of key subsurface disciplines and grow by learning how others have applied specific discipline skills to improve subsurface understanding.
New Horizons – Novel Technological Tools and Advancements
Do you have a new idea or novel technology to share? Have you applied machine learning or Artificial Intelligence to solve a geo-engineering or subsurface understanding problem? This is your chance to share new approaches and technologies to solve new, and old, problems!
Unconventional Plays – Advancing Understanding and Profitability
Focus will be on key Canadian unconventional plays (Montney, Duvernay, Spirit River, Heavy Oil, Oil Sands) and international analogs. Content will emphasize integrated studies and case examples that show advancements in play understanding and how this drives profitability.
Managing the Risks of Unconventionals Development
Unconventional resource developments face many technical and public relations challenges including surface footprint/access, water sourcing/management/disposal, fugitive emissions and induced seismicity. Cooperation between industry, academia, government agencies and local communities will lead to the best outcome on these issues. Let's share our experiences and views on how to manage these risks.
Conventional Plays and Frontier Basins
Conventionals and frontiers endure as an integral part of our industry. What treasures remain and where do we look for future opportunities?
Challenges and Opportunities for the Canadian Energy Industry
What opportunities await as Canada's energy industry evolves? Share your perspective on the current, near or long term status and needs of our industry.
Business and Development
This theme will focus on personal, business and professional development as well as bring in market insights from industry leaders. How can we best position ourselves and our business for the future?
Due to the popularity of the poster program on the exhibit floor, the organizing committee also focused on building as large a poster program as possible and were successful in bringing in more than 100 posters – the largest poster program since 2015.
Sponsorship
Despite the continued industry downturn our team of sponsorship chairs were successful in increasing sponsor dollars year over year by 15%, focusing on the value in return of every dollar our sponsor support. We are very thankful to those sponsors who contributed to our success. Sponsorship allows us to offer a best-in-class technical program while also supporting our networking opportunities. The ongoing support of these sponsors is certainly appreciated and critical to the ongoing success of GeoConvention. The sponsors and their support levels are shown in Figure 1.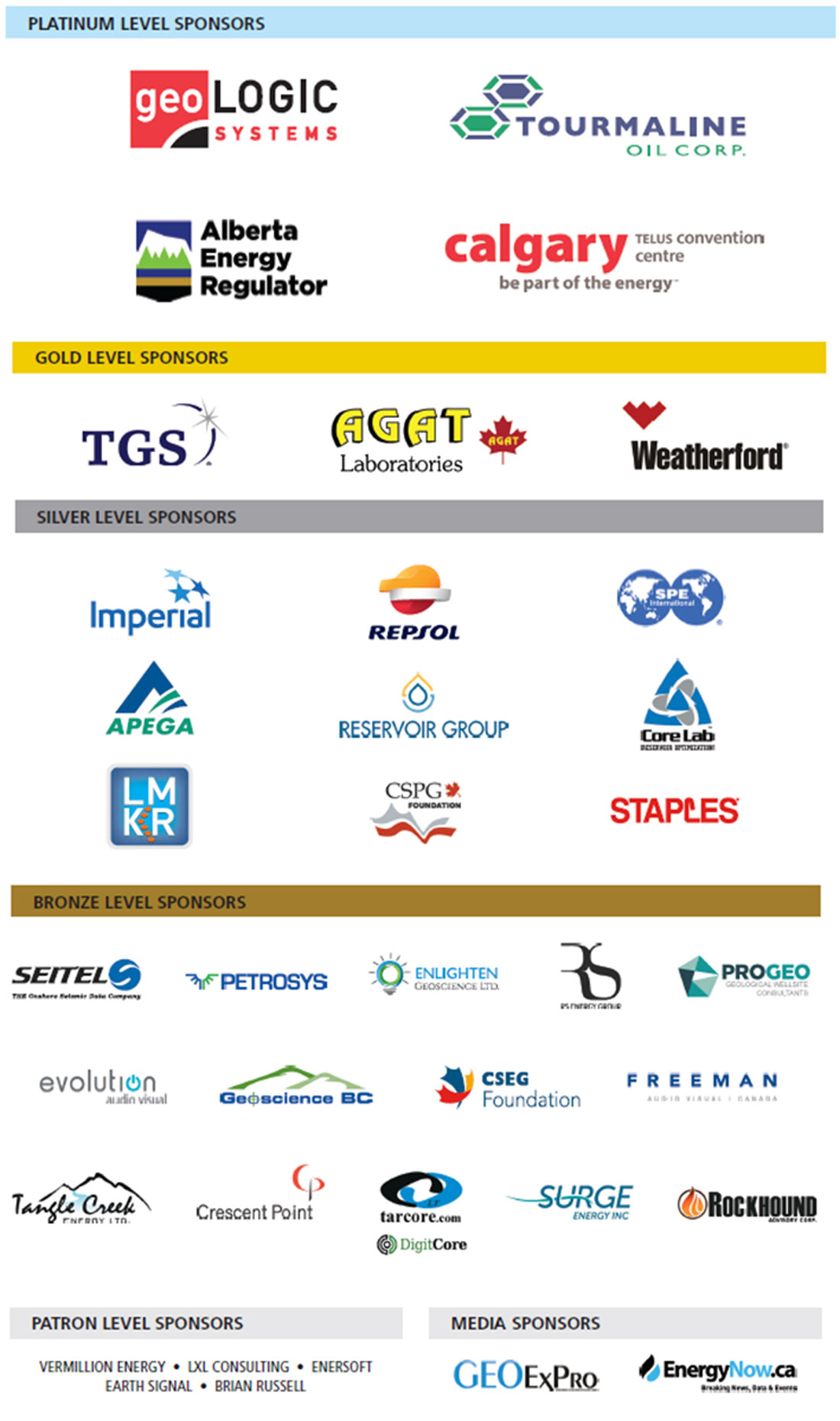 Exhibits
2018 saw another increase in exhibit revenue from 2017 numbers with 90 total exhibitors. Due to the demand for space, additional spots were added to the floor and the floor opened up to full size to accommodate all exhibitors and the posters with overflow into the pre-function area just outside the exhibit floor. The exhibit floor continued (and will continue) to be free to all attendees who wish to join us and support our exhibitors.
Following a successful trial run in 2017, the showcase stage was again a popular space on the exhibit floor with over 8 hours of technical presentations hosted by 9 supporting companies.
Networking and Luncheons
The networking nights again proved to be the single-biggest draw to the exhibition floor. The Monday evening event attracted an estimated 950 visitors and the Tuesday evening another 800 at these very popular industry events. GeoConvention was very fortunate to have Wild Rose Brewery sponsor drink tickets for all delegates to enjoy a beverage while at the networking functions.
New for 2018, GeoConvention did not host luncheons, but rather invited our partner societies to host events over the lunch hour as they saw fit. This was very successful as each society sold out their luncheon with the CSPG hosting Deborah Yedlin as the Monday keynote, the CSEG hosting "Let's get Geophysical" networking lunch at The Palomino Smokehouse and the CWLS hosting "Refresh" networking lunch at the Bank and Barron.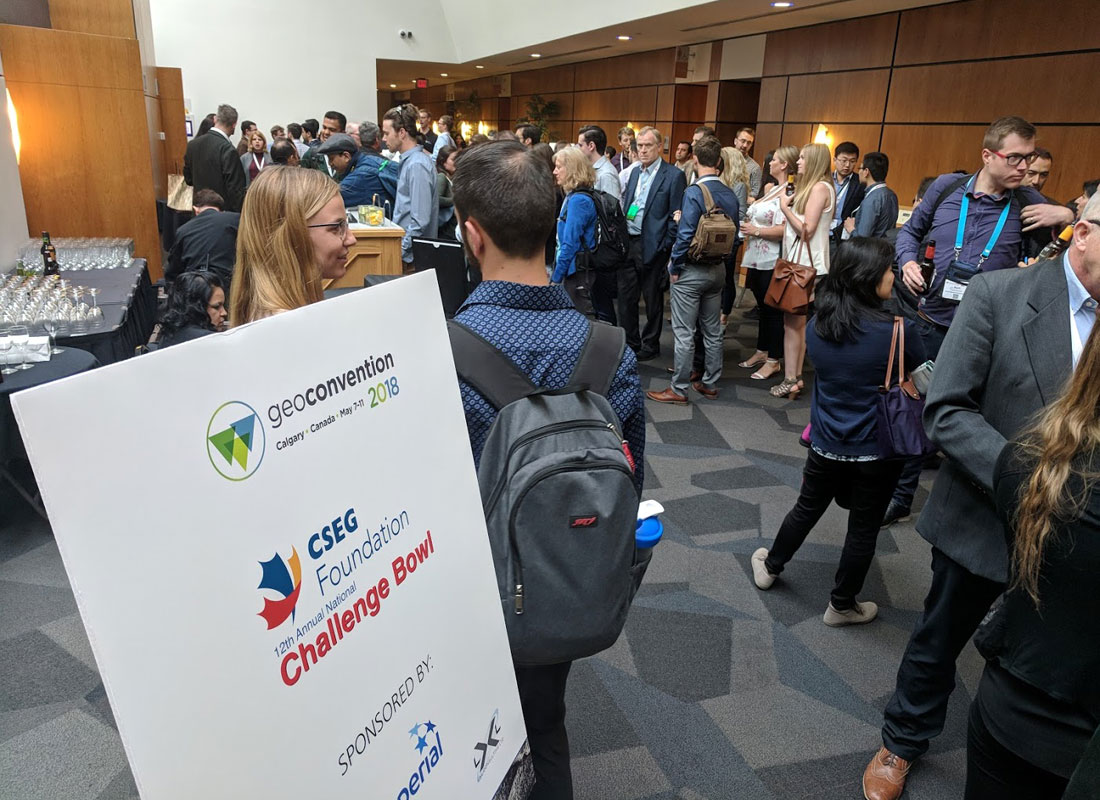 The final event associated with GeoConvention 2018 will be recognition of the Best of 2018 Networking Night and PechaKucha, scheduled for early October at the Nexen Theater. Please keep an eye on our website and your emails for final details and presentation lineup once confirmed.
GeoConvention 2018 Awards
We are very grateful to all presenters at GeoConvention 2018 and would like to extend special congratulations to the 2018 award winners for being chosen as the best of the best by the general audience and industry experts through our Mobile App.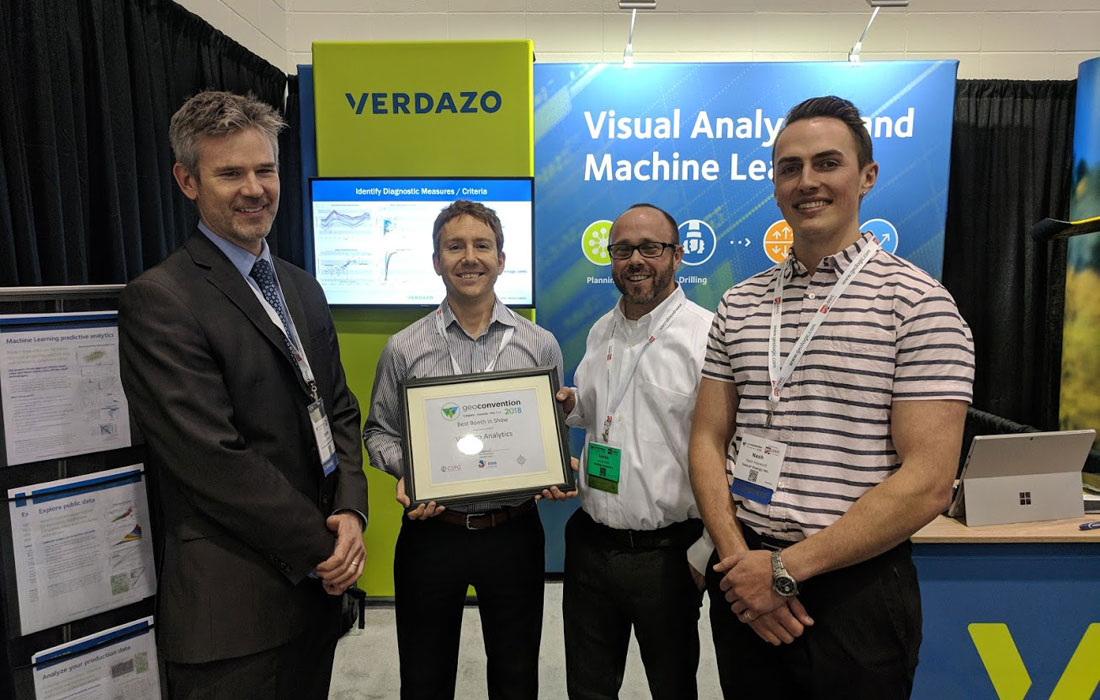 A complete list of award winners as selected through our Mobile App by the general audience and industry experts can be found below in Table 2.
Title
Presenter
Award
Table 2. GeoConvention 2018 Award Winners
Learnings From FiberOptic Science Pad - ECA Swan Pilot
Jimmy Zhang
Best Oral Presentation
The Ostracod Fm. in Alberta's Deep Basin: Applying petroleum system fundamentals to identify an underexplored lacustrine basin
Geoff MacDonald
Best Oral Presentation
Fault Activation During Multi-Well Completion: Fault Slip to Ground Motion
Shawn Maxwell
Best Oral Presentation
Pushing the limits of the Montney at Gold Creek – From seismic to simulation Part 3
Pippa Murphy
Best Oral Presentation
Google your way to maximising geoscientific value.
Marc Boulet
Best Oral Presentation
Deciphering the subsurface and engineering controls on well performance in the Montney
Alexa Tomlinson
Best Oral Presentation - Honorable Mention
Communicating the Value in GeoScience – Quantify, Communicate, Improve.
Jessica Galbraith
Best Oral Presentation - Honorable Mention
Managing Induced Seismicity in Canbriam`s Altares Field - an update
Brad Bialowas
Best Oral Presentation - Honorable Mention
Petro-Lithium: The Evolution of Energy in Alberta
Liz Lappin
Best Oral Presentation - Honorable Mention
Mudstones and siltstones: geologically under-utilized sediments in bitumen pay descriptions, with examples from the McMurray and Clearwater Formations
Russell Stancliffe
Best Oral Presentation - Honorable Mention
What Lies Beyond the Rainbow
Steven Lynch
Best Poster Presentation
Geographic Information Systems For Seismic Line Optimization
Christopher Harrison
Best Poster Presentation - Honorable Mention
A geomechanical comparison of the Duvernay and the Montney
Scott McKean
Best Student Oral Presentation
Influence of sedimentary facies on geomechanical properties in the Duvernay Formation, Fox Creek area, AB, Canada
Marco Venieri
Best Student Oral Presentation
New Insights about Organic Matter and Petroleum Migration from co-occurrence of two organic phases with contrasting properties in Lower Carboniferous Banff Formation
Yihua Liu
Best Student Oral Presentation - Honorable Mention
Graveyards of Industry – Exploring the effects of a resource-reliant economy on the towns of early Alberta
Aaron Lang
Best Student Oral Presentation - Honorable Mention
Probabilistic approach to reservoir quality modeling of the Montney Formation in the Pouce Coupe Field
Noga Vaisblat
Best Student Oral Presentation - Honorable Mention
Technical Evaluation of the Carbon/Oxygen logs Run in Blocks V and VI of the Lamar Field in the Maracaibo Lake Basin, Venezuela
Rafael Becerra
Best Student Poster Presentation
Seismic monitoring with continuous seismic sources
Tyler Spackman
Best Student Poster Presentation - Honorable Mention
It's About to Get a Lot Less Salty – Comparison of a Fluvial Outcrop to Estuarine Outcrops Using UAV-Based Outcrop Modelling in the Lower Cretaceous McMurray Formation
Derek Hayes
Best Student Poster Presentation - Honorable Mention
Evaporite Sedimentology in South-Central Alberta: Prairie Evaporite and Lotsberg Formations
Elaine Lord
Best Student Oral Presentation - Geology Focus
An Overview of Shale Gas Deposits in Eastern Canada
Ruiqiang Li
Best Student Poster Presentation - Geology Focus
GeoConvention 2019
For 2019, GeoConvention will be hosted at the Calgary Telus Convention Centre May, May 13th – 15th with continued focus on topical technical content and affiliate society contributions.
The 2019 Call for Abstracts is open with a submission deadline of December 14, 2018.
To keep up to date on GeoConvention visit www.geoconvention.com and follow @geoconvention on Twitter, geoconvention on LinkedIn and Instagram and GeoConventionCanada on Facebook. In addition, the GeoConvention 365 App is your year-round resource for all materials, presenter bios and abstracts from GeoConvention; find it on the Google Play or Apple App Store.

Comments
Share your thoughts with us! Comments are moderated. Spam, inappropriate or abusive comments will be removed.